GROUPON GUIDE TO SAN FRANCISCO
Casey Thompson Cooks a Mean Pig Face at Aveline and The European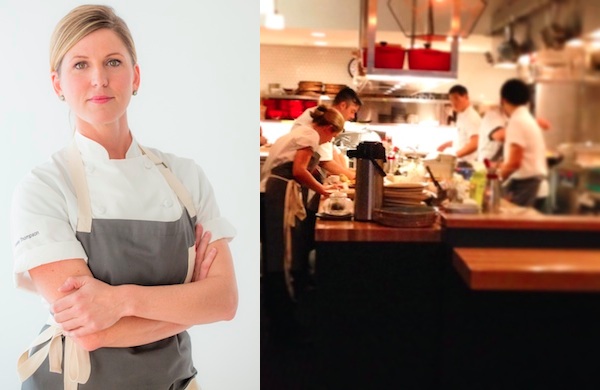 Most
Top Chef
finalists launch their restaurant careers right after their time on television ends. Not Casey Thompson—she spent seven years after season three traveling, all the while thinking hard about what she wanted in a venue. She met farmers, built relationships, and finally opened
Aveline
(plus its cocktail bar sibling,
The European
) in June. As the result of so much careful planning, the restaurant truly embodies Casey's vision, both in the space and on the plate. One key part of that vision? Pigs. Casey loves to use almost every part of them, including the head. In honor of Aveline's recent launch, we asked her about her fondness for pork, her cooking philosophy, and some of her go-to spots in San Francisco.
GROUPON: One ingredient that crops up on the menus at Aveline and The European is pork. Specifically, pork from the pig's head—pork jowl, pig cheek, pig ear. What do you like about this ingredient?
CASEY THOMPSON: In general, I love any animal that tastes good from head to toe! As a chef, it's really beneficial for me to use different parts of an animal that might otherwise be underutilized. It keeps costs down and provides guests with the opportunity to try things they may not otherwise try. There is a lot more marbling in these parts than you might think, and there are a variety of different textures in specific parts like the ear.
G: Do you think that pig face is trending right now?
CT: I don't know. I try not to pay too much attention to what's "trendy." I just want to make food that tastes good, and if it means using parts of an animal that are unfamiliar to most people and [then] educating people about them, I'm happy to do so.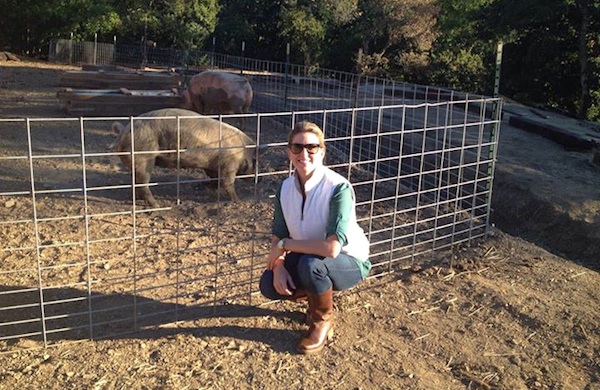 G: If someone hasn't tried any part of the pig's head, where should they start?
CT: I think a good place to start is with pig cheek—it's rich and it braises perfectly! Confiting a pig cheek [at home] is easy. The most difficult part is probably finding the product, but your local butcher can help with that.
G: Are there other pig dishes in San Francisco that you like?
CT: The pork at
Kokkari
is unreal, and
Namu Gaji
does a pretty impressive job too!
G: Aside from cooking with pig parts, you're also an advocate for sustainability and the environment. Where does that passion come from?
CT: I have a job that impacts the environment, and as such, I have a duty to make sure that my staff and I do all we can not to add to the overwhelming issues we're already facing. I am also a firm believer in good husbandry. All animals deserve to live a good life, especially if they are giving us theirs for nourishment. It's our responsibility as humans to recognize that.
G: Some of your dishes have original ingredients with a cool, earthy vibe. I'm talking about the "ham snow" and "chicory soil" on Aveline's menu. Can you tell us more about these?
CT: Environmental elements in a dish add interesting flavors. The chicory soil contains nori, breadcrumbs, candied cashews, and chicory—all pretty earthy, you're right. Now, the ham snow is highly technical stuff: we freeze ham, grate it over cold amberjack, and call it snow!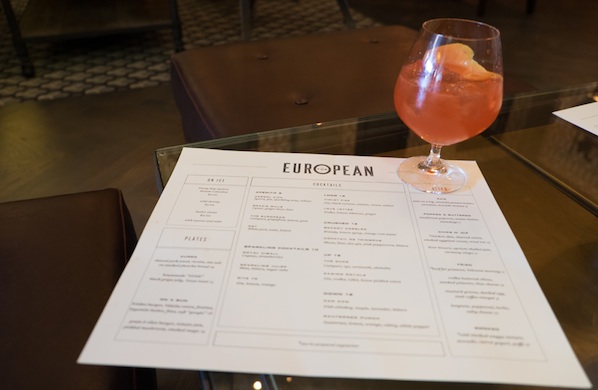 G: You're also creating the menu over at The European, your bar-and-lounge project with Adam Wilson. It seems like the snacks have more of an updated comfort-food feel. Is The European the other side of Aveline's coin?
It absolutely is! There is a secret kid side to me with that menu and, really, it's us having fun. I do think we have the best burger—it is
so good
. I want people to use both spaces! Come and eat at The European!
G: To close out, can you share some of your favorite San Francisco spots to grab a bite?
For coffee:
Réveille Coffee Co.
For breakfast (and guilty, greasy pleasures):
San Jalisco
For lunch and dinner:
Kokkari
,
Kin Khao
For after-hours drinks and eats:
Rye
,
Tradition
,
Le Colonial
For outdoor dining:
The Ferry Building
,
Slanted Door
,
Cavallo Point
,
Coqueta
This interview has been condensed and edited. Photos courtesy of Casey Thompson. The European photo by Andi Fisher.