Cate Le Bon's Voice Will Haunt You at Schubas Tavern
BY: Will Landon |
Jan 22, 2014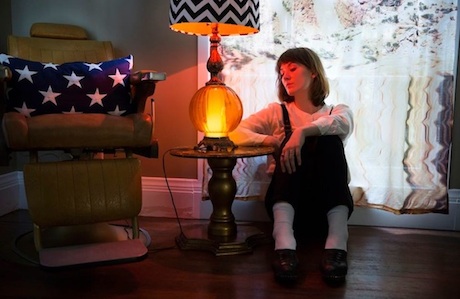 Whether she's musing over a pottery wheel or scolding a hopeless lover in song, the Welsh musician shows that loss isn't always a bad thing.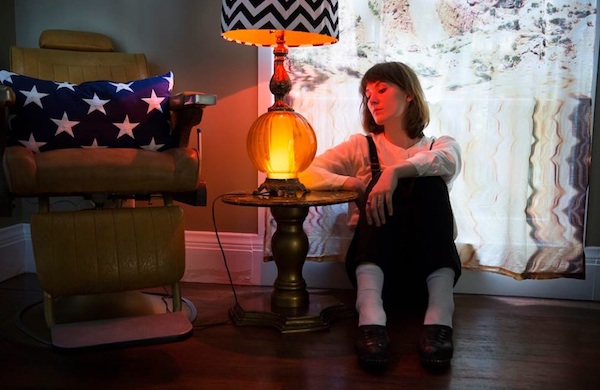 It's difficult to pin down
Cate Le Bon
's singing voice. The Welsh musician possesses the rare ability to express regret and hope in the same breath. Le Bon's most recent album,
Mug Museum
, revels in such incongruities, pairing her world-weary lyrics with pop tempos and twinkling guitar melodies. Nowhere is this more apparent than in the first few seconds of "I Can't Help You," which kicks off the album with an upbeat tempo that seems an odd fit for lines such as "Time took up my time / and split me like timber." The passage of time, expired relationships, and loss are major themes in Le Bon's work, and it's no wonder—the singer admits that a series of pet deaths early in life left her with "an abnormal fixation with death."
Mug Museum
guides the listener into the darker corners of Le Bon's mind, many of which she left unexplored in her earlier releases. Here, the shelves are lined with objects that trigger pain, bitterness, and no small amount of nostalgia. Le Bon's band relies on a ghostly organ and meandering synthesizers to create notes that retreat into the darkness, then rush forward in periodic flashes of light. Such is the case with the dreamy "I Think I Knew," on which she duets with notorious sadmonger Mike Hadreas of Perfume Genius. No matter how rich, the music is always secondary to Le Bon's cloudy-afternoon voice. Although her thick Welsh accent sometimes makes the lyrics difficult to understand (most songs take a few listens to fully comprehend), it also lends each syllable a delightful, singsong roundness. And if you suddenly can't make out a single word, don't panic—the singer sometimes slips into her native Welsh.
(Schubas Tavern, 3159 N. Southport Ave. Thursday, January 23, at 9 p.m. Tickets: $12)
Listen to "I Think I Knew" from Cate Le Bon's latest release, 2013's
Mug Museum
(available from Turnstile Records).
Photo courtesy of the artist's Facebook page
BY: Will Landon
Will Landon is a Chicago-based writer who sings punk rock songs with the Blue Ribbon Glee Club and occasionally works for free as an assistant stage director.