Chewing the Fat at the Tour de Fat
BY: Nathalie Lagerfeld |
Jul 15, 2013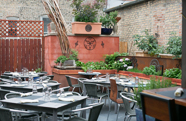 Tour de Fat
is many things: a bike parade, a music festival, and a showcase for
New Belgium Brewing
's craft beers. The Fort Collins, Colorado–based brewery will bring the traveling event to 12 cities this year, with proceeds going to local cycling nonprofits. At the celebration on Saturday, July 13, we tore a few cyclists away from the festivities long enough to ask each one a pressing question:
If your bike were a beer, what kind of beer would it be?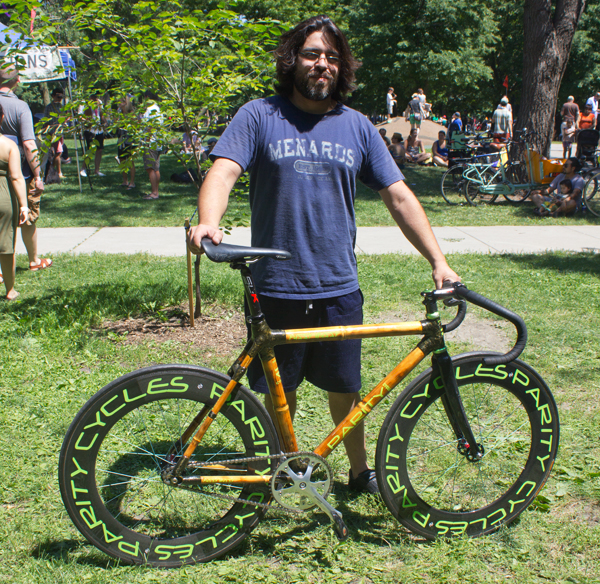 "Some type of crazy Polish beer because my partners are Polish." Jorge makes custom bicycle frames—like this bamboo one, which weighs only 15.7 pounds—at
Parity Cycles
in Humboldt Park.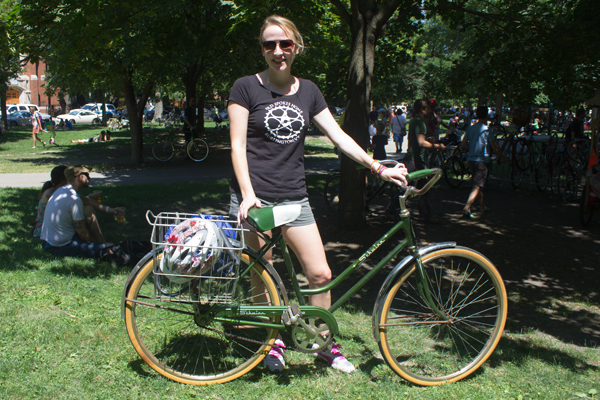 "An IPA because [Schwinn] Breeze makes me think of something light." Jessica is a coordinator at the
Bicycle Museum of America
in New Bremen, Ohio.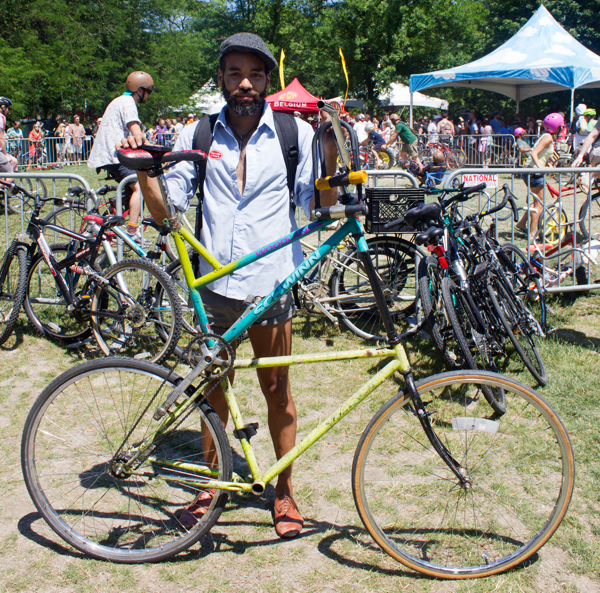 Christopher hates beer but said that if his bicycle were another type of drink, it would be "something sugary."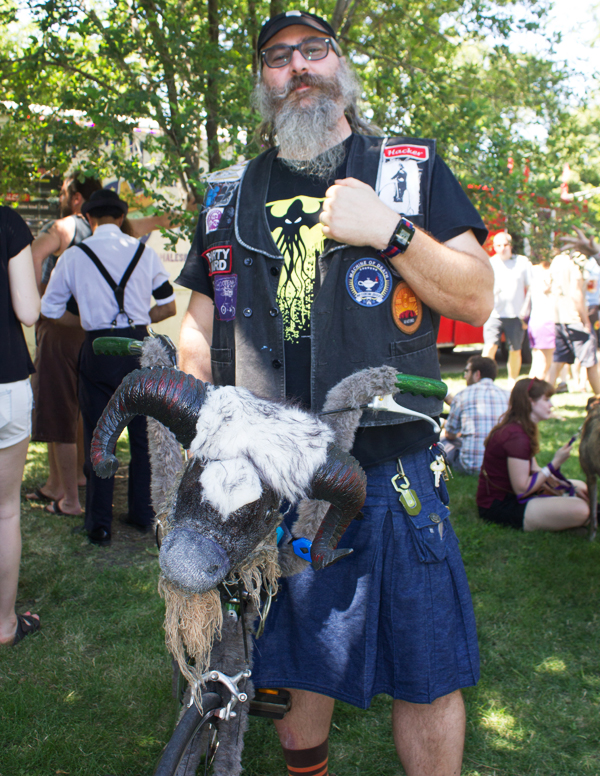 Guy said his ram's-head bike would be a home brew.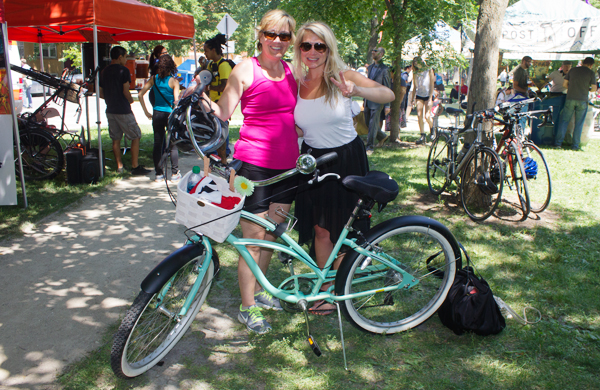 "A Corona because it's light and summery." Colleen purchased her Electra bicycle at
Mike's Bike Shop
in Palatine, Illinois.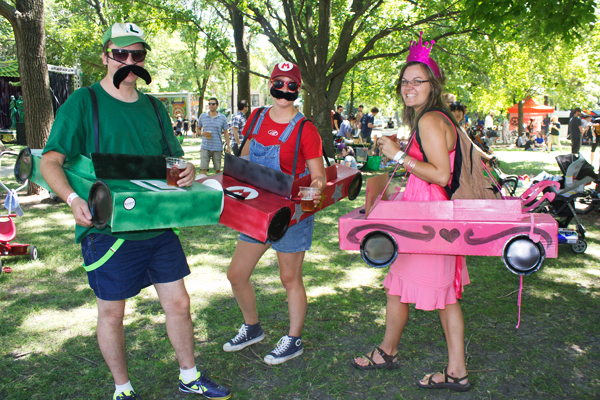 Nate, Megan, and Abigayle didn't have their bikes with them, but we couldn't resist a picture of their
Mario Kart
costumes. If their bikes were beers, they would be New Belgium Shift because it tastes great after a ride.
BY: Nathalie Lagerfeld
Guide Staff Writer
Nathalie is a writer and editor on the Guide's food team. Originally from Virginia, she now lives in Chicago, where she regularly indulges her love of tortas, bibimbap, and Cheez-Its. Follow her on Twitter @maviswillsaveus.