Chicago Agenda: February 4
BY: Tyler Clark |
Feb 3, 2014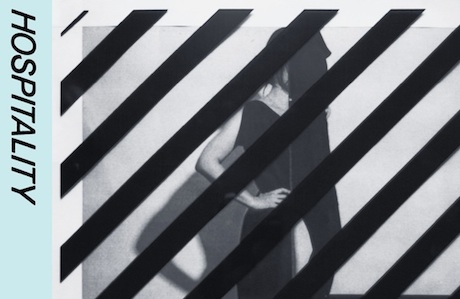 On today's agenda: Hospitality at Schubas, Oscar-nominated documentary shorts at the Music Box, and the overlooked artistic possibilities of crochet.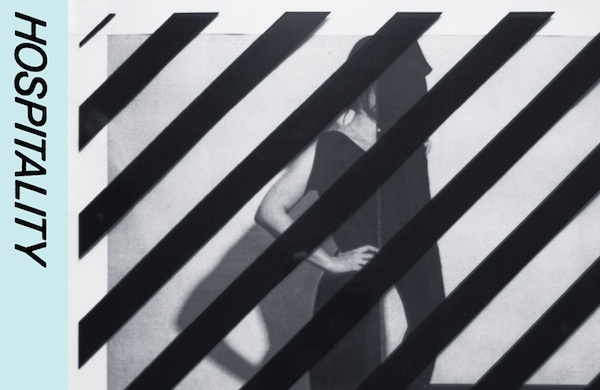 Hospitality
Brooklyn pop trio stops by Schubas in support of their warmer, more mature second record 
On their new record
Trouble
, Hospitality sidesteps the sophomore slump by amping up the warmth and turning down the treble. According to vocalist Amber Papini, we have King Crimson to thank. "We were inspired by late-'60s prog records," she said. "Most of the songs are about love as tragedy." Although their sound has evolved, the Brooklyn trio still brandishes the strong hooks that won over listeners to begin with—just try not to get the heavy-breathin' chorus of lead single "I Miss Your Bones" stuck in your head. With the album dropping just last week, the band now heads off into the cold for a winter tour including tonight's stop at
Schubas Tavern (3159 N. Southport Ave.)
and a show in below-zero Minneapolis tomorrow. Papini says they're ready for whatever winter throws at them: "We have long underwear and blankets and plenty of water in case we're snowed in."
(8 p.m. $12; buy tickets here)
Oscar-Nominated Shorts: Docs
The world's oldest Holocaust survivor and a tale of compassion in a maximum-security prison highlight this year's slate of Oscar-nominated documentary shorts
With a later-than-usual date for this year's Academy Awards, critics are running dangerously low on spillable ink regarding this year's acting nominees and Best Picture contenders. As they've done for the past nine years, the cinephiles at the
Music Box Theatre (3733 N. Southport Ave.)
alleviate the problem by shifting focus to the short game. As part of their ongoing series, they'll present the five nominees for Best Documentary Short in two separate programs. Although they lack the running time of their feature-length cousins, the films still pack an outsized amount of drama. Highlights include
The Lady in Number 6: Music Saved My Life
(Program A), the story of centenarian pianist and world's oldest Holocaust survivor Alice Herz-Sommer, and
Prison Terminal
(Program B), which chronicles the death of prisoner Jack Hall through the eyes of fellow inmates acting as hospice caregivers.
(Program A: 5 p.m., Program B: 7:30 p.m. $9.25)
"The Fine Art of Crochet"
Artist and historian Gwen Blakley Kinsler discusses crochet's place in contemporary art during an author chat at Sulzer Regional Library 
Despite its reputation as the go-to blanket-making technique for grandmas everywhere, crochet isn't limited to utilitarian winter wear. In her book
The Fine Art of Crochet
, Crochet Guild of America founder and author Gwen Blakley Kinsler traces the history of crochet techniques' use in fine arts. Moving from the beginnings of art crochet in the early 20th century, Kinsler challenges traditional notions of arts and crafts through profiles of 20 contemporary fiber artists. She'll add to these insights to the
Sulzer Regional Library (4455 N. Lincoln Ave.)
tonight, where she'll blend analysis of notable fiber-art installations and perspective gained during her own work as a fiber artist.
(7 p.m. Admission is free)
Photo by Will Mebane
BY: Tyler Clark
Tyler is a writer, storyteller, and musician from Chicago. His stories have appeared on stage at shows including Mortified, Story Club, and Lethal Poetry.