Chicago Agenda: Monday, December 16
BY: Tyler Clark |
Dec 13, 2013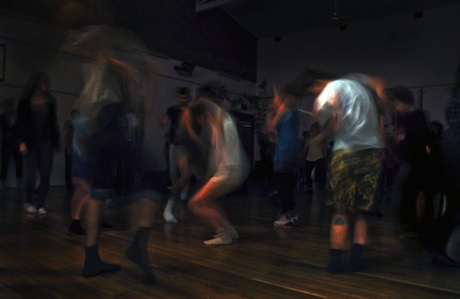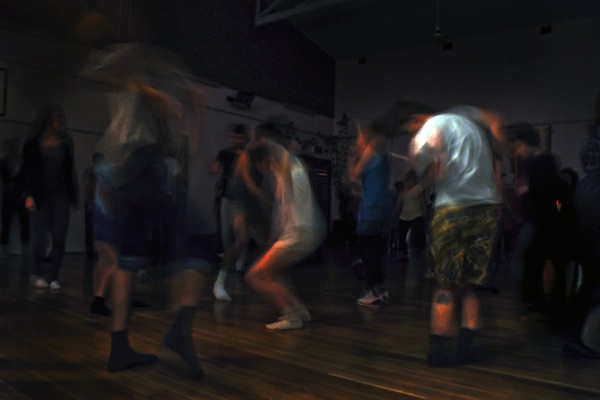 No Lights No Lycra
This dance night imported from Australia lets you bust moves in a judgment-free, dimly lit setting
What if there was a way to harness the body-moving energy of dance without the spilled drinks, squished confines, and testosterone-fueled steakheads found on most dance floors? Well, hypothetical question-asker, there is, and it's called
No Lights No Lycra
. Founded in Melbourne in 2009 for people who want to "dance freely in a friendly, non-threatening, drug- and alcohol-free atmosphere," the organization now boasts affiliated nights in cities around the globe. The Chicago chapter started this September; every Monday night, ladies and gents pack the dimly lit interior of
Defibrillator Performance Art Gallery (1136 N. Milwaukee Ave.)
for 90 minutes of unfettered dance designed to bust stress and boost fitness. (
Mondays, 8:15 p.m. to 9:45 p.m. Admission free.
)
Bechdel Fest
Broken Nose Theatre celebrates Chicago's talented ladies of theater with this festival inspired by the Bechdel Test
In a 1985 comic, the characters of graphic novelist
Alison Bechdel's Dykes To Watch Out For
came up with a simple test to figure out whether or not a movie is feminist-friendly: does it have at least two named female characters, who speak to one another about something other than a man? Now popularly known as the
Bechdel Test
, the short evaluation is frequently applied to all sorts of media—including theater. Fortunately, with Bechdel Fest, the company members of
Broken Nose Theatre
would pass with flying colors. Nearing the end of its two-week run at Lincoln Park's
Greenhouse Theater Center (2257 N. Lincoln Ave.)
, the pro-lady showcase explores the season-long theme of "What Have We Learned" through nine 10- to 15-minute plays written, directed, and acted almost exclusively by women. (
7 p.m. Tickets $15; purchase here.
)
"A Holiday Extravaganza"
Pick up gift-size works from Las Manos Gallery's favorite artists during this Christmas-friendly show
As holiday gifts go, art can be a high-risk, high-reward proposition. Succeed, and you completely revitalize someone's decor. Fail, and that big beautiful portrait of a pug in a captain's hat is ferreted away in some basement storage unit. The curators of
Las Manos Gallery (1515 W. Foster Ave.)
understand this trepidation. For their latest show,
A Holiday Extravaganza
, they reduce the risk but keep the reward by shrinking the size of the artwork involved. Artists of installations past including
Michelle Peterson-Albandoz
,
Mark Pease
, and
Jean Alexander Frater
contribute "gift-size" pieces alongside their larger works, giving visitors another opportunity to wow when it's time to unwrap. (
Show runs through January. Admission free.
)
Photo courtesy of Defibrillator Performance Art Gallery
BY: Tyler Clark
Tyler is a writer, storyteller, and musician from Chicago. His stories have appeared on stage at shows including Mortified, Story Club, and Lethal Poetry.