Chicago Agenda: Monday, December 9
BY: Tyler Clark |
Dec 6, 2013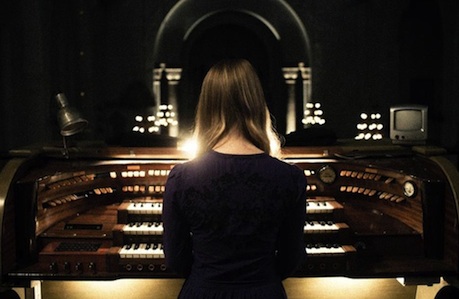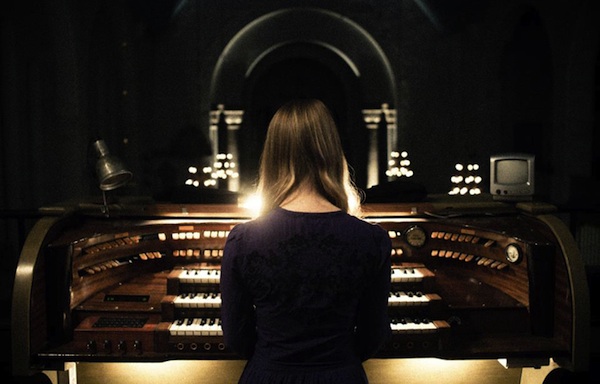 Anna von Hausswolff & Noveller
Swedish organist and Brooklyn-based drone queen fill Schubas with subdued sounds
Much like just about everyone else in the city, we didn't get tickets to any of Logan Square warbler Andrew Bird's four sold-out shows at Fourth Presbyterian Church. Instead of moping around, though, we're heading to
Schubas Tavern (3159 N. Southport Ave.)
to check out one of Sweden's most affecting young musicians. Since releasing her debut album in 2010, Gothenburg singer and pianist
Anna von Hausswolff
has mastered the keening, understated melodicism often found in the songs of fellow travelers like Joanna Newsom and Cat Power. On this year's
Ceremony
, she memorializes the death of her grandfather with a sober suite of songs built around a hauntingly spare pipe organ. Even played on a rig that's not built into a towering cathedral, they're the kind of songs that translate well to the mead-hall intimacy of Schubas' cozy back room. Also on tonight's bill: the gauzy soundscapes of Brooklyn-based drone maven
Noveller
.
(8 p.m.; $10+; buy tickets here)
The Institute for Encyclopedia Amalgamation
Artist J. Thomas Pallas fills Northwestern's Dittmar Gallery with artwork sourced from abandoned encyclopedias
Once, a set of encyclopedias was a gateway to the known world. Now, they're little more than doorstops, dust collectors, and the building blocks of action-figure forts. However, where some people see outmoded fossils, J. Thomas Pallas sees artistic opportunity. As the mastermind behind the
Institute for Encyclopedia Amalgamation
, he mines and repurposes discarded tomes for installations that investigate our relationship with learning, authority, and the power of print. During the closing days of Pallas's show at Northwestern's
Dittmar Gallery (1999 Campus Dr., Evanston)
, visitors can make their own contributions to the IEA's unique archiving project. After exploring the books that line shelves around the gallery, guests can scan the entries that speak to them for future use in Pallas's artworks.
(10 a.m.–10 p.m.; free; show runs through Tuesday, December 10)
HamBingo Mary's
Raise money for local charities during a risqué round of bingo hosted by drag diva Velicity Metropolis
Peanut butter and jelly. Peaches and cream. Burgers and bingo? If the gang at
Hamburger Mary's (5400 N. Clark St.)
in Andersonville has any say in the matter, this delicious (and deliciously alliterative) pairing will be America's next great culinary partnership. At its weekly HamBingo nights, the restaurant pairs its char-grilled specialties with 10 games of unfiltered bingo hosted by drag maestro Velicity Metropolis. Every game comes with a suitable prize, but players are also working toward a greater good: each week's session benefits a different charity from around the city, with beneficiaries ranging from
PAWS Chicago
to the
Illinois Caucus for Adolescent Health
. When you're not marking your cards, consider grabbing a Duck the Halls, the December specialty burger inspired by traditional holiday festivities and the fact that ducks are just plain tasty.
(8 p.m.; $15)
Photo courtesy of Other Music Recording Co.
BY: Tyler Clark
Tyler is a writer, storyteller, and musician from Chicago. His stories have appeared on stage at shows including Mortified, Story Club, and Lethal Poetry.