Chicago Agenda: Monday, February 10
BY: Tyler Clark |
Feb 7, 2014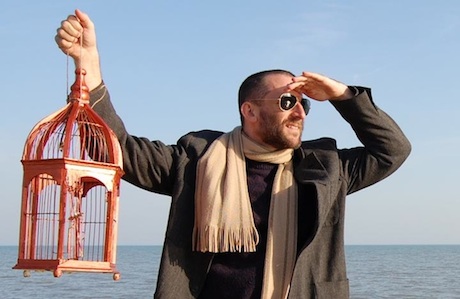 On today's agenda: more from the Rhinoceros Theater Festival, a burlesque face-off in River North, and the manic action of
The Lego Movie
.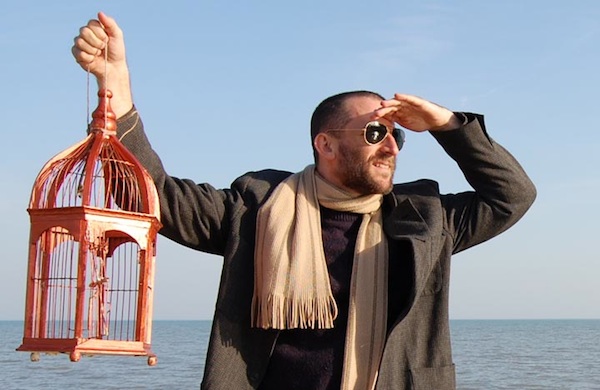 "The Extinction Project"
Multimedia performance piece explores the relationship between humans and the living things we've pushed to the brink
When a species goes extinct, what else does it take with it? That's one of the questions at the heart of
The Extinction Project
, which ends its
Rhinofest
run at
Prop Thtr (3502 N. Elston Ave.)
tonight. Derek L. Barton's show mingles surreal situations with stark reality: a live dodo hiding in a bachelor's dirty laundry shares stage space with a multimedia examination of the horrendous imagery of 2010's Deepwater Horizon oil spill. Ultimately, the story rests with Barton himself, who appears (in an autobiographical turn) in search of a threatened Florida tree and the answers that it can't possibly provide. It's not just the plants and animals that bear scrutiny—touching on issues of age, compulsion, and stewardship, Barton's show suggests that the voids of nature only magnify in the wilderness of the human mind.
(7 p.m. $12–$15; buy tickets here)
Unbustled: A Burlesque Competition
The city's best burlesque performers strut through a valentine-themed competition for the chance to star in Untitled's weekly revue
The only thing better than a valentine-themed burlesque is a valentine-themed burlesque competition. This week, River North supper club
Untitled (111 W. Kinzie St.)
honors the season's sporting spirit with Unbustled, a two-night contest that pits the city's best tassel-wearers against one another in pursuit of feature spot in the bar's weekly
Unbridled at Untitled
. The contest begins tonight, with semifinalists wooing judges with routines judged on costuming, stage presence, and how many audience members briefly turn into cartoon wolves. Up to eight finalists move on to the ultimate showdown on Wednesday night, but there are no losers here—audience members and performers alike can catch their breath with sip of a special Love Potion provided by spirits sponsor Cointreau.
(7 p.m. Admission free with reservation; RSVP here)
"The Lego Movie"
Chris Pratt, Will Arnett, and Morgan Freeman (!) bring Lego's minifigs to life in this clever yet touching animated action romp
If you're a regular reader of the agenda, you know that we love nothing more than a serious-minded film that tackles the world's great questions with deftness and heart. However, we also love colorful blockbusters about beloved childhood toys. Fortunately,
The Lego Movie
is no mere cash grab. Leveraging the toy company's numerous affiliated franchises (Hey, Superman! Hey, Shaquille O'Neal! Hey, Not-Gandalf!), cowriters and codirectors Phil Lord and Chris Miller turn in a winking, whip-smart action romp that's appealing to kids and surprisingly deep for adults. They're helped along by a stellar voice cast: Chris Pratt puts his
Parks and Recreation
work to good use as the dim but heroic Emmet, and Will Arnett taps into Batman's underexplored egotism in a memorable turn as the Caped Crusader.
(Now playing everywhere. Click here for showtimes and ticket info)
Photo courtesy of
The Extinction Project.
BY: Tyler Clark
Tyler is a writer, storyteller, and musician from Chicago. His stories have appeared on stage at shows including Mortified, Story Club, and Lethal Poetry.