Chicago Agenda: Tuesday, December 3
BY: Tyler Clark |
Dec 3, 2013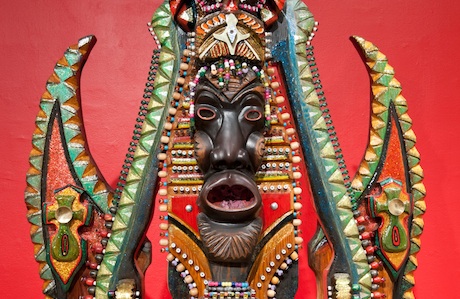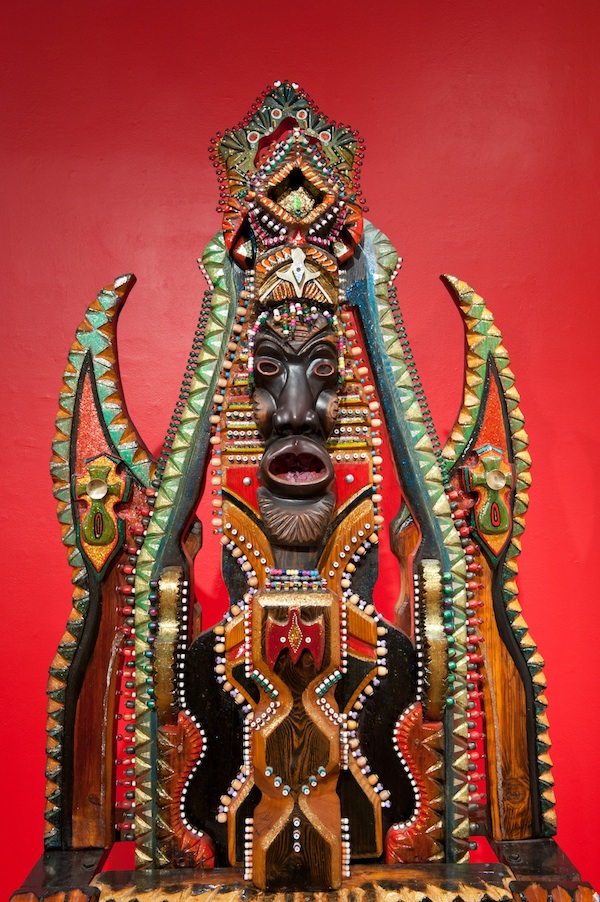 It Takes a Hard Heart: The Life Work of Eddie Harris
Where:
Intuit: The Center for Intuitive and Outsider Art | 756 N. Milwaukee Ave.
When:
11 a.m.–6 p.m.; the show runs through December 28
How Much:
$5 Like all of the artists featured at Intuit: The Center for Intuitive and Outsider Art, Eddie Harris belongs to no movements and moves in a world far removed from the purview of most galleries. However, the self-taught woodcarver and artist from Auburn Gresham imbues his intricate pieces with the vitality and fragility of a life lived to its fullest and most difficult. As the first organized exhibition of Harris's work,
It Takes a Hard Heart
gathers together 32 uncataloged pieces drawn from hundreds produced over the course of more than five decades. Harris's work is a product of its time, reflecting everything from the artist's childhood on a cotton farm in Arkansas to his interactions with the Black Panthers. Blending tribal symbols with stark depictions of violence, pieces confront viewers with Chicago's stormy record on race to the deep reservoirs of shared strength, pride, and solidarity that ran through the original Black Power movement.
The Room with Greg Sestero
Where:
Music Box Theatre | 3733 N. Southport Ave.
When:
7 p.m.
How Much:
$20; $45 with a copy of Sestero's book, The Disaster Artist Confusion. Incredulity. Slight dizziness. These are all perfectly valid reactions to
The Room
, Tommy Wiseau's bizarre antimovie that's become a staple of late-night cinemas across the world. Actor and author
Greg Sestero
shares some of the responsibility for these symptoms: as the ne'er-do-well Mark, he contributed to the star-crossed love affair at the center of the movie's (attempted) plot. During his appearance at the
Music Box Theatre
tonight, he'll share stories from his new book
The Disaster Artist
, which chronicles his relationship with Wiseau and reveals behind-the-scenes glimpses of how contemporary cinema's most head-scratching film went from bad idea to worse reality. He'll also introduce a screening of the movie itself; prepare yourself for the onslaught of shouted-out quotes with
this video
(spoilers, but come on).
The English Beat
Where:
City Winery | 1200 W. Randolph St.
When:
8 p.m.; doors open at 6 p.m.
How Much:
$45+ When they stormed the British charts in 1979 with their ska-inflected remake of Smokey Robinson's classic "Tears of a Clown," the
English Beat
was one of a host of Two Tone ska revolutionaries that included legendary bands such as the Specials and Madness. Today, the revolutionaries have become the old guard, but the passage of time doesn't make slinky dance-floor hits like "Mirror in the Bathroom" and "Save It for Later" any less irresistible. During tonight's appearance at
City Winery
, vocalist Dave Wakeling will lead the audience on a trip down ska's memory lane that's heavy on killer and almost completely devoid of filler: unlike many of their reunion-act contemporaries, the English Beat has resisted the urge to record any legacy-besmirching new albums since their initial breakup in 1983. The Goddess
by Eddie Harris at Intuit: The Center for Intuitive and Outsider Art, Photo: Cheri Eisenberg
BY: Tyler Clark
Tyler is a writer, storyteller, and musician from Chicago. His stories have appeared on stage at shows including Mortified, Story Club, and Lethal Poetry.