Chicago Agenda: Tuesday, February 11
BY: Tyler Clark |
Feb 11, 2014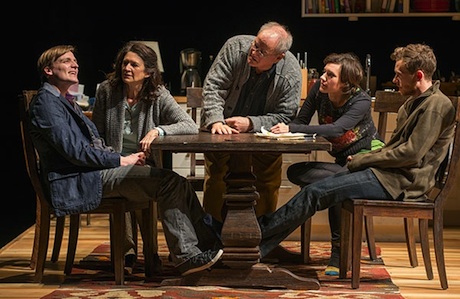 On today's agenda: discounted tickets with Chicago Theatre Week, Charles Joly behind the bar at CH Distillery, and presidential faith with scholar David L. Holmes.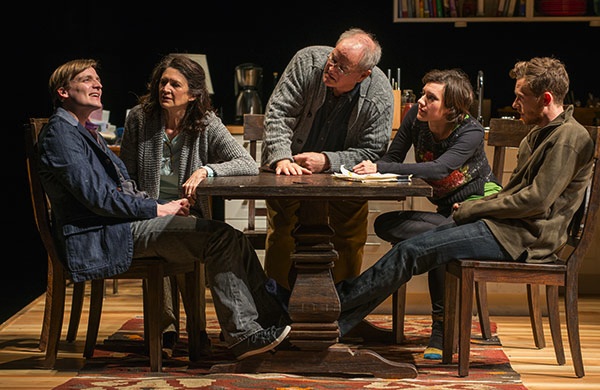 Chicago Theatre Week
Catch discounted shows at the Goodman, Steppenwolf, and more during the city's salute to its thriving theater scene
Do you ever read our theater recommendations and say to yourself, "Golly, if only there was a special promotion where I could get deep discounts on shows by this town's most famous ensembles"? If so, the folks behind
Chicago Theatre Week
can definitely read your mind. Beginning tonight and running through this weekend, they've negotiated reduced ticket prices to talked-about performances running throughout the city. Tonight's options include previous Agenda favorites such as the Goodman Theatre's
Luna Gale
and Northlight Theatre's
Tom Jones
, as well as Steppenwolf Theatre's
Tribes
, which ends its extended run on Saturday. Telling the story of an English family eaten up by dashed expectations, communication problems, and the worst kind of good intention, Nina Raine's play examines what happens when an overlooked son finally gets the kind of attention he's missed.
(Chicago Theatre Week runs through Sunday, February 16.
Tribes
plays at 7:30 p.m.; $30; buy tickets here)
CH Distillery's Guest Bartender Series with Aviary's Charles Joly
West Loop distillery shows off its spirits in the hands of Chicago's master mixologists, starting with The Aviary's Charles Joly
CH Distillery (564 W. Randolph St.)
is home to some of the West Loop's most exquisite housemade spirits. Now, it's bringing in some heavy hitters to make those spirits shine. Tonight, it kicks off the Guest Bartender Series, which will run every second Tuesday. Its first guest is one of Chicago's true mixology masterminds—this evening,
The Aviary
's
Charles Joly
will put his award-winning talents to use behind the distillery's luminous bar. He'll also bring with him three special cocktail recipes, including two that incorporate CH product and one wild card pulled from his encyclopedic knowledge of all things alcohol.
(5 p.m.–11 p.m.)
"The Faiths of Postwar Presidents: From Truman to Obama"
Religious scholar examines how a president's spiritual background imprints itself upon his administration in this talk at The Newberry 
How would ordering an atomic attack shape the way you approached your faith? What about facing down a confidence-sapping recession? Or responding to 9/11? For the men who've held the presidency since the end of World War II, questions of morality have come in the form of urgent problems without easy answers. In his lecture tonight at
The Newberry library (60 W. Walton St.)
, historian David L. Holmes examines how the spirituality of our nation's leaders works its way into their dealings both at home and abroad. He is something of an authority on the subject: Holmes, the College of William & Mary's Mason Professor of Religious Studies emeritus, first explored the topic in his seminal work
The Faiths of the Founding Fathers
.
(6 p.m. Admission is free)
BY: Tyler Clark
Tyler is a writer, storyteller, and musician from Chicago. His stories have appeared on stage at shows including Mortified, Story Club, and Lethal Poetry.