Chicago Agenda: Tuesday, January 28
BY: Tyler Clark |
Jan 28, 2014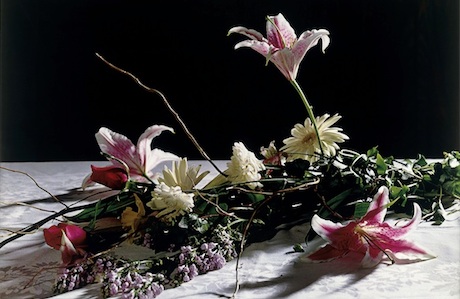 On today's agenda: the Art Institute's Christopher Williams retrospective, a harrowing look at the bygone Bowery, and Sunda's Chinese New Year menu.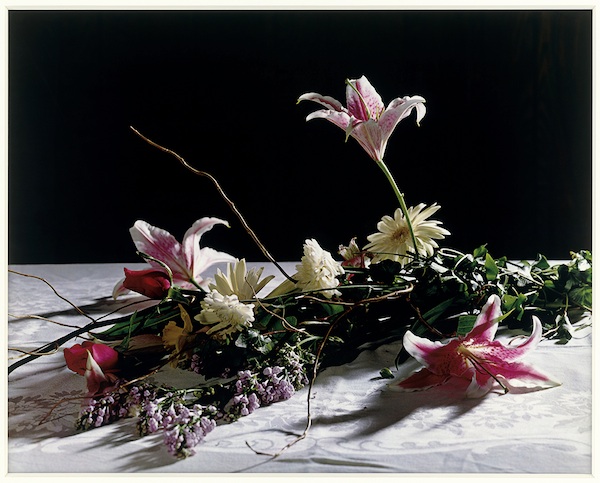 "Christopher Williams: The Production Line of Happiness"
Celebrated contemporary artist challenges and confounds photography's perceived objectivity in his first-ever retrospective
Whether they're being used to sell us unnecessary products or muddy our understanding of geopolitical issues, photos can lie with more confidence than the slickest con man. Just ask artist
Christopher Williams
. Over the course of four decades, he's used the camera's power for deception against its major beneficiaries, producing work that steadily chips away at the perceived objectivism relied upon by politicians and corporations around the world. The best of these images now make up
The Production Line of Happiness
, which made its debut at the
Art Institute of Chicago (111 S. Michigan Ave.)
on Friday. The first-ever retrospective fills the Modern Wing with samples from Williams's major high points, ranging in scope from the 27-part
Angola to Vietnam*
to the single arresting image of
Bouquet, for Bas Jan Ader and Christopher d'Arcangelo
.
(Tuesday, 10:30 a.m.–5 p.m.; the show runs through Thursday, May 18; $12+, children under 14 free)
"On the Bowery" & "In the Street"
Oscar-nominated film explores the hard beginnings and even harder ends of the denizens of New York's Bowery
Before its association with the moderately successful hair-metal band, the term "skid row" described the part of town where society's dregs gathered to circle the drain. For 20th-century New York, that neighborhood was the Bowery, where a simmering conglomeration of low-rent saloons, seedy theaters, and last-change flophouses moldered in the shadow of the Third Avenue El. Described as a "quasi-documentary,"
On the Bowery
(1956) captures the downfall of Ray, a hard-luck railroad worker who descends toward hopelessness in the company of the neighborhood's shiftless drunks. In tonight's New York–centric double feature at the
Gene Siskel Film Center (164 N. State St.)
, the film is paired with
In the Street
(1948), a short-subject snapshot of everyday life in Spanish Harlem.
(6 p.m.; $5–$11, buy tickets here)
Chinese New Year at Sunda
River North hot spot celebrates the lunar calendar with a week's worth of exclusive holiday dishes
Chinese New Year doesn't officially start until Friday, but that hasn't stopped the chefs at
Sunda (110 W. Illinois St.)
from starting the party a little early. All week, they'll be crafting exclusive dishes that blend ancient holiday traditions with the restaurant's forward-thinking food philosophy. Highlights include stuffed crab claws paired with oysters and shiitake mushrooms, sichuan pepper steak accented with a chili-lime sauce, and a new take on the classic mu shu duck. Each dish represents a different facet of the Year of the Wooden Horse, which the restaurant describes as being filled with "unexpected adventure and surprising romance."
(Special menu runs through Friday, January 31; call 312-644-0500 for reservations or more information)
Christopher Williams. Bouquet, for Bas Jan Ader and Christopher D'Arcangelo, 1991. Lorrin and Deane Wong Family Trust, Los Angeles. © Christopher Williams. Courtesy of the artist; David Zwirner, New York/London; and Galerie Gisela Capitain, Cologne.
BY: Tyler Clark
Tyler is a writer, storyteller, and musician from Chicago. His stories have appeared on stage at shows including Mortified, Story Club, and Lethal Poetry.