Chicago Agenda: Tuesday, March 11
BY: Tyler Clark |
Mar 10, 2014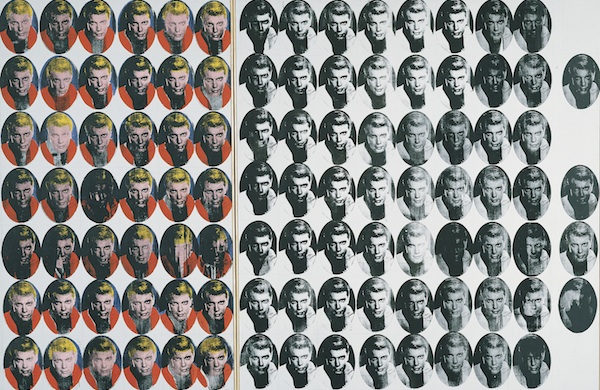 On today's agenda: a lunchtime curator talk at the MCA, a compact retelling of the American Revolution, and a set by pop weirdos Cheer-Accident.
MCA Talk: Curator Lynne Warren on "MCA DNA: Warhol and Marisol"
MCA curator leads patrons on a lunchtime stroll through the museum's double retrospective
In
MCA DNA: Warhol and Marisol
, the
Museum of Contemporary Art (220 E. Chicago Ave.)
traces the intersecting careers and intertwining personal lives of two of the 20th century's certified masters. The exhibition is sticking around until June, but make a lunchtime jaunt to the museum today for a special (and free) treat. Curator Lynne Warren will lead a one-hour guided talk of the exhibition, shedding extra academic light on the back-and-forth influence found in Warhol's silk-screen paintings and Marisol's sculptures. She'll also be able to answer deeper questions, like "In what ways did the two artists diverge from or even reject the other's style?" and "Isn't it weird how their names rhyme like that?"
(Noon to 1 p.m. Free with museum admission; Illinois residents receive free admission every Tuesday)
"The American Revolution"
On a 21-square-foot stage, the seven actors of Theater Unspeakable take audiences on a crowded, quick journey through the American Revolution
Seven actors. 50 minutes. 21 square feet. Tonight at the
Claudia Cassidy Theater at the Chicago Cultural Center (78 E. Washington St.)
,
Theater Unspeakable
will attempt the (seemingly) impossible: retelling the epic history of the American Revolution in a space that's smaller than some walk-in closets. Those cramped quarters make for some inventive staging: company members summon the ghosts of Yorktown, Valley Forge, and the Continental Congress with a cheeky blend of lighthearted writing, improvised sound effects, and the company's signature physical theater contortions. In the grand tradition of Stan Freberg and
1776
, the show breathes a fresh bit of life into a section of American lore known best for its dour solemnity.
(7:30 p.m. Admission is free.)
Cheer-Accident
Veteran experimental band blends prog, pop, and whatever else they think up during a set at Bar Deville
Since getting together in 1981, avant-garde prog weirdos Cheer-Accident have settled into a comfortable role as the strange uncles and wild-eyed aunts of the Chicago music scene. In those 30-plus years, they've recorded drony impressionistic soundscapes, crunchy pop tunes that wouldn't be out of place on an open-minded alt-rock station, and even a soundtrack for former
Chicago Reader
feature (and current beer mascot) Gumballhead the Cat. We're not sure which version of the band will show up tonight for their set at
Bar Deville (701 N. Damen Ave.)
, but we can guarantee this: when you get this many scene veterans in the same room, something interesting is bound to happen.
(10 p.m. Admission is free.)
Andy Warhol,
Troy Diptych
, 1962. Collection Museum of Contemporary Art Chicago, gift of Mrs. Robert B. Mayer.
BY: Tyler Clark
Tyler is a writer, storyteller, and musician from Chicago. His stories have appeared on stage at shows including Mortified, Story Club, and Lethal Poetry.