Chicago Agenda: Wednesday, December 18
BY: Tyler Clark |
Dec 18, 2013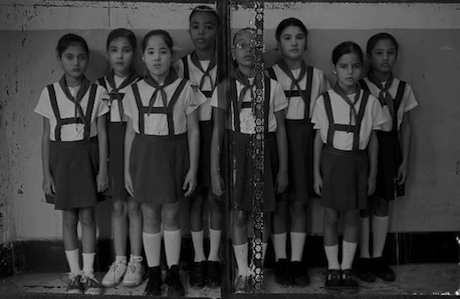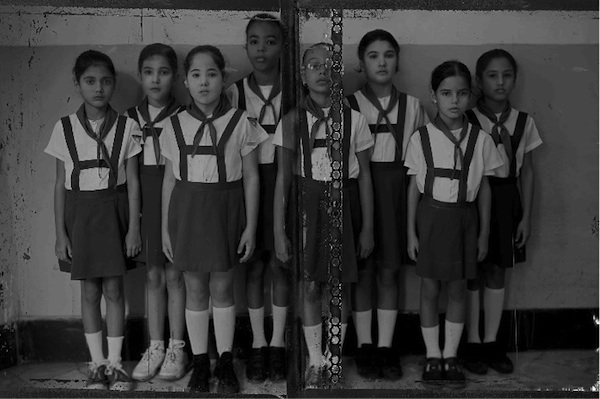 "Fear of Nostalgia"
Images of contemporary Cuba occupy giant black-and-white triptychs from photographer John Michael Rusnak 
Once the embargo of 1962 took full effect, Cuba ceased
to occupy a rational part of the American consciousness. Half the country saw the island nation as a Communist stronghold, while the other pictured a country frozen in an eternal 1950s where the rum never ran out and the Oldsmobiles always ran great. As tensions eased, a more nuanced view has returned—for example, take the photos of
Fear of Nostalgia
. The show, which closes its three-month run at
KM Fine Arts (875 N. Michigan Ave., Suite 2515)
this weekend, is the product of artist John Michael Rusnak's visit to the once-forbidden nation. Shot over the course of more than 100 days in 2011, the photo triptychs that followed capture scenes as notable for their familiarity as they are for their sense of remove. Rusnak doesn't play up the time-lost qualities, though; he's more concerned with his subjects, whom he depicts with the tenderness of an artist trying to reach past political quarrels to find something more universal. Luckily for everyone involved, he succeeds.
(free; 10 a.m.–5 p.m.; the show runs through Saturday, December 21)
"Dallas Buyers Club"
Matthew McConaughey and Jared Leto headline this tale of redemption and audacity in the early days of the AIDS epidemic 
In 1985, AIDS was a death sentence. Marginalized by societal stigma and short on promising treatments, those with the disease had few options save grim resignation. Some, however, found ways to fight back.
Dallas Buyers Club
tells the true story of Ron Woodroof, a homophobic rodeo rider who finds common cause with the people he hates when his HIV test comes back positive. Haltingly gaunt, Matthew McConaughey brings tenacious life to his portrayal of Woodroof, whose second act as a smuggler of international antiviral drugs made him a target of the FDA and an unlikely ally in the early days of AIDS activism. Catch the 7:45 p.m. showing tonight at the
AMC River East 21 (322 E. Illinois St.)
.
($12; buy tickets here)
The Runaway Five, Game Genie, Brett Knickerbocker
Local nerd-rock masters blast out muscley riffs from the back room of Quenchers Saloon
When you run across a band that borrows its name from
one of the most underrated Super Nintendo RPGs of all time
, you might not expect much rock. Oh, how wrong you would be. Rock is exactly what you get from The Runaway Five, the
EarthBound
-inspired four-piece that turns 16-bit influences into 3D, face-scorching stompers. They'll bring their brand of synth-tinged mayhem to
Quenchers Saloon (2401 N. Western Ave.)
tonight, aided in their mission by fellow NES aficionados
Game Genie
and stalwart songwriters
Brett Knickerbocker
and
Sam Vicari
. If you feel like grabbing a drink or three between sets, never fear: tonight's specials include $4 well drinks, $1 off select drafts, and the ever-popular $3 Malört shot. Poison never tasted like such a bargain.
($5; 9 p.m.; buy tickets here)
Photo by John Michael Rusnak
BY: Tyler Clark
Tyler is a writer, storyteller, and musician from Chicago. His stories have appeared on stage at shows including Mortified, Story Club, and Lethal Poetry.