Chicago Agenda: Wednesday, February 12
BY: Tyler Clark |
Feb 11, 2014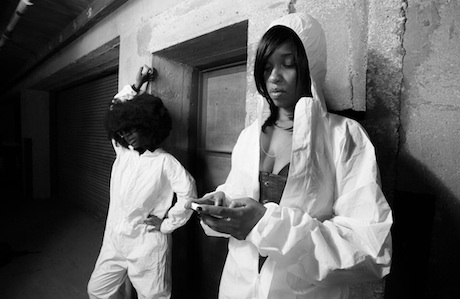 On today's agenda: Psalm One's new persona emerges at the Hideout, Felt changes the way we look at puppets, and
Breaking Bad
trivia night reminds you why you love TV.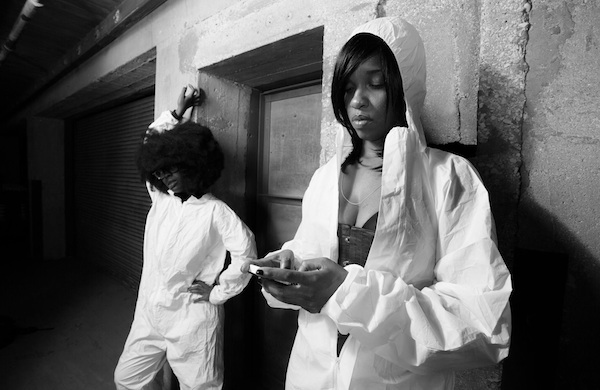 Psalm One
Lauded Chicago MC dons a new persona for her latest record-release show at the Hideout
In her
recent interview with the Chicago Sun-Times' Moira McCormick
, adept rhymesayer Cristalle Bowen explained the emergence of her new persona (the white-haired Hologram Kizzie) as one of personal and professional growth, admitting that "Kizzie is a little—a lot—less inhibited than Psalm One." This doesn't mean she's left the hyper-literate lyrics and devotion to activism behind; instead, on her new full-length
Hug Life
, she gives listeners a look at the woman behind the rhymes in what McCormick calls "an erotic-not-raunchy showcase" of MC femininity. The album drops tonight, during a release show at
The Hideout (1354 W. Wabansia Ave.)
. Although she's the main attraction, Psalm One won't be smoking the stage alone; she'll be aided by openers including retro culture vulture (and
Chicago Reader
feature subject)
ShowYouSuck
.
(9 p.m. Doors open at 8 p.m. $10; buy tickets here)
Felt
A cavalcade of foul-mouthed puppets dial down the decorum and crank up the raunch during this weekly iO show
If
Crank Yankers
,
Avenue Q
, and my strangest professor taught me anything, it's that every joke is better coming from a foul-mouthed puppet. The comedians of
Felt
must've been in that same Earth Science seminar, because they've taken the same lesson to heart. During their Wednesday night show at
iO Theater (3541 N. Clark St.)
, they bust out their cloth-covered friends for an evening of improv with two of the theater's resident
Harold
teams. This week, members of
The Ruckus
and
Attica
take their turns joking with their furry-faced counterparts. (Also: in case this NSFW
featurette on the show
doesn't set off any alarm bells, a word of caution: this show is definitely not for kids.)
(8 p.m. Doors open at 7:15 p.m. $5; buy tickets here)
"Breaking Bad" Trivia Night
Test your knowledge of the Walter White saga during this trivia night at the Atlantic Bar & Grill
Wait,
who
is the one who knocks? If you followed the travails of Walter White to their conclusion, you know the answer (and probably groaned when you read that intro). Fortunately, the questions at
Breaking Bad Trivia Night
will definitely be more challenging; after all, they're coming from the same quizmasters behind most of Chicago's best-known pop-culture quiz nights.
Project 891 Theatre Company
returns to
The Atlantic Bar & Grill (5062 N. Lincoln Ave.)
for a fundraiser inspired (but not paid for) by the gristly world of New Mexico's drug trade. After debating which meth pun to include in your team name (our vote: The Methletes), be sure to grab the night's specials: $4 Atlantic ales and $6.95 pork-chop sandwiches.
(7:30 p.m. $5)
BY: Tyler Clark
Tyler is a writer, storyteller, and musician from Chicago. His stories have appeared on stage at shows including Mortified, Story Club, and Lethal Poetry.