Chicago Agenda: Wednesday, February 26
BY: Tyler Clark |
Feb 25, 2014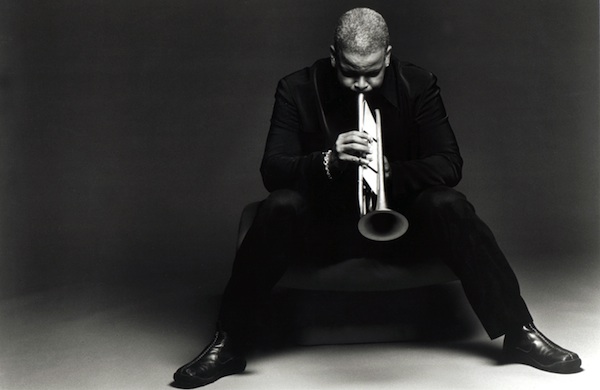 On today's agenda: jazz great Terence Blanchard, a group show from the Chicago Artists Coalition, and an overlooked immigration story from the Smithsonian.
Terence Blanchard
New Orleans jazz titan brings his scorching trumpet to Evanston's SPACE for a set with his quintet
With five Grammy Awards, a slew of successful Broadway and Hollywood credits, and more than a decade as the artistic director of the Thelonious Monk Institute of Jazz under his belt, you might think trumpeter Terence Blanchard would be tempted to take it easy. You'd be wrong, of course, and it's a lucky thing. The former protégé of Lionel Hampton and Art Blakey is as busy as ever, most recently extending his expertise to the next generation on his youth-heavy 2013 release
Magnetic
. Although he's flourished as a teacher, he still has the fire of a student with something to prove. Tonight, he'll fan those flames during an anticipated set at
SPACE (1245 Chicago Ave., Evanston)
, joined by his erstwhile quintet featuring former Thelonious Monk Institute student Justin Brown.
(7:30 p.m., doors open at 6:30 p.m. $24–$48; buy tickets here)
"Feeling Is Mutual"
Group show from the Chicago Artists Coalition's HATCH Projects challenges viewers to find empathy in the act of choosing a side 
Developed by the
Chicago Artists Coalition (217 N. Carpenter St.)
, the HATCH Projects pair artists with curators for a yearlong intensive look at what it takes to build memorable (and sustainable) exhibitions. Of course, that means putting on those exhibitions. Although it bears a single name,
Feeling Is Mutual
is actually one of HATCH Projects' signature three-person shows, composed of works by program residents Mothergirl, Jake Myers, and Latham Zearfoss. Since this is a team exercise, many of the installations deal with the idea of choosing sides. Mothergirl's
If You See Two of Something, Buy It
challenges viewers to spot the differences between closets filled with identical contents, while Myers's
Stones Throw
appeals to our competitive sides against the backdrop of a simulated Olympic curling rink.
(10 a.m.–5 p.m. The show runs through Thursday, February 27. Admission is free.)
"Bittersweet Harvest: The Bracero Program, 1942–1964"
Traveling exhibit from the Smithsonian adds human stories to an overlooked era of the immigration debate
In 1942, a meeting between Franklin Roosevelt and Mexican president Manuel Ávila Camacho forever changed the landscape of agricultural work in North America. Over the course of its 22-year run, the bracero program granted guest-worker status to millions of Mexican migrant workers, promising a tempting shot at economic solvency even as it lead to labor strikes and exploitation. This complicated, if now-overlooked, history is on full display in
Bittersweet Harvest
, a traveling National Museum of American History exhibit now appearing at
Northwestern University's Dittmar Gallery (1999 Campus Dr., Evanston)
. The exhibit puts personal face on the diplomatic story, using correspondences, photographs, and audio recordings to tell the story of the workers and their struggle for family and fairness.
(10 a.m.–10 p.m. Admission is free)
Photo courtesy of Terence Blanchard
BY: Tyler Clark
Tyler is a writer, storyteller, and musician from Chicago. His stories have appeared on stage at shows including Mortified, Story Club, and Lethal Poetry.