Chicago Agenda: Wednesday, January 15
BY: Tyler Clark |
Jan 15, 2014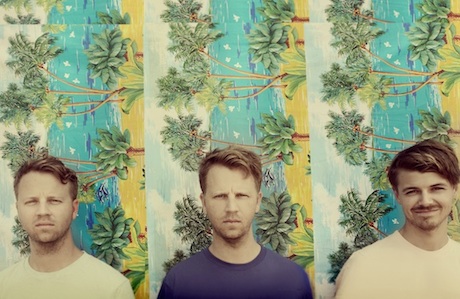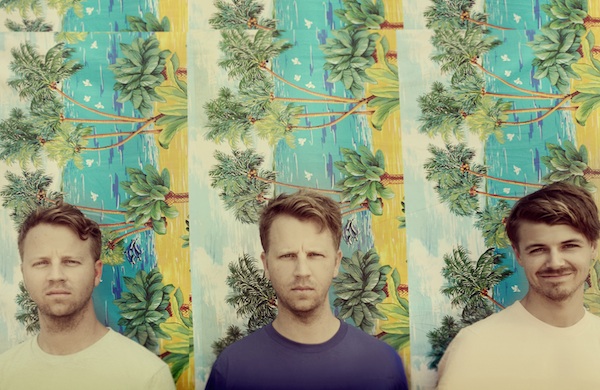 Cayucas
California sun worshippers kick off Tomorrow Never Knows with a warm-weather set at Lincoln Hall
You won't find an easier thesis statement than the
video for Cayucas' breakout single "Cayucos."
In it, frontman Zach Yudin and friends don bermuda shorts, pile into a Volkswagen van, and putter off for an aimless day of goofing at the beach. If you only like tunes with thought-provoking subtext, keep moving.
Bigfoot
, the band's debut album on Secretly Canadian, is warm-weather music, filled with the kind of songs that only sound right coming out of a car with its windows down. The latest torchbearers of indie rock's ongoing endless summer will summon the sun this evening during their appearance at
Lincoln Hall (2424 N. Lincoln Ave.)
. The show comes on the first night of
Tomorrow Never Knows
,
Schubas Tavern
's annual January fest designed to combat winter's usual touring dead period.
(9 p.m. $15; buy tickets here)
The First Time: The First Lesson
WGN anchor Dan Ponce, author Joe Meno, and a host of other performer share stories at this CHIRP-sponsored storytelling
The first lesson you learn is usually a memorable one: fire is hot, cats are only friendly sometimes, hair pulling is not an accepted expression of affection, etc. The radio wizards at
CHIRP
honor the humor and horror in those tentative first steps at tonight's edition of The First Time, their long-running storytelling series. Performers including WGN anchor
Dan Ponce
, author
Joe Meno
, and CHIRP's own
Sara Miller
will take the stage at
Martyrs' (3855 N. Lincoln Ave.)
for tales about their own first lessons. We're not in the business of making guarantees, but past performances indicate that the results will be a little embarrassing, a little bittersweet, and entirely entertaining.
(9 p.m. $15; buy tickets here)
"Under the Influence"
Chicago's period-instrument orchestra presents a program of music inspired by the search for new inspiration
When the Chicago Symphony Orchestra is away,
Symphony Center (220 S. Michigan Ave.)
occasionally fills with the sounds of a bygone era, described by some visitors as "just a ton of harpsichord." These classical strains belong to
Baroque Band
, a string ensemble billed as "Chicago's period-instrument orchestra." Tonight, the band will fill the air of the Grainger Ballroom with the dulcet tones of their latest program,
Under the Influence
. Despite the name, you won't find songs about the glories of shotgunning beer (though that would make for a pretty great symphony). Instead, visiting conductor and harpsichordist Ian Watson will lead the ensemble through a program of songs by baroque composers (including Vivaldi, Avison, and Geminiani) who left their home countries in search of new influences and inspiration.
(7:30 p.m. $35; buy tickets here)
Photo courtesy of Secretly Canadian
BY: Tyler Clark
Tyler is a writer, storyteller, and musician from Chicago. His stories have appeared on stage at shows including Mortified, Story Club, and Lethal Poetry.