Chicago Agenda: Wednesday, January 22
BY: Tyler Clark |
Jan 21, 2014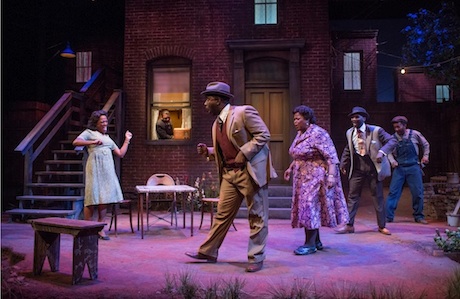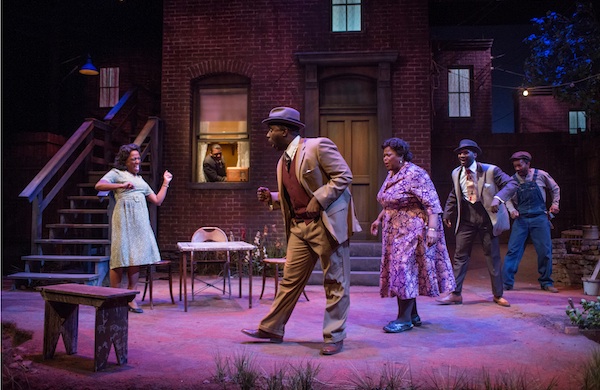 On today's agenda: a new production of an August Wilson classic, a conversation with author Gary Shteyngart, and a celebration of artistic resilience at Columbia College.
"Seven Guitars"
The fifth entry in August Wilson's Pittsburgh Cycle returns to Chicago at Hyde Park's Court Theatre
Between the promise of Chicago's music halls and the struggles of Pittsburgh's Hill District sit the characters of
Seven Guitars
, the fifth play in August Wilson's legendary Pittsburgh Cycle. Opening in 1948 just after the funeral of promising bluesman Floyd "Schoolboy" Barton, the play recounts the circumstances of the singer's final days and the intersecting conflicts of his band members and friends. The players at Hyde Park's
Court Theatre (5535 S. Ellis Ave.)
explore the price of comfort and the higher price of ambition during the Second Great Migration in a production that the
Chicago Tribune
's Chris Jones calls
"refreshing" and "hugely enjoyable."
It's also a homecoming of sorts:
Seven Guitars
made its world premiere at the
Goodman Theatre
in 1995.
(7:30 p.m. $45; buy tickets here)
Little Failure: Gary Shteyngart in Conversation with Aleksandar Hemon
Author of
The Russian Debutante's Handbook
and
Super Sad True Love Story
shares stories from his new memoir
The novels of Gary Shteyngart each unravel the complicated, culturally intertwined lives of Eastern Europeans stricken by the twin maladies of wanderlust and old-country devotion. Variations on a theme, maybe, but Shteyngart comes by it honestly: the Leningrad native immigrated to the United States in 1979 without shaking the long shadows cast by his homeland. His latest book,
Little Failure
, is also his first work of nonfiction, an unguarded memoir that sheds some light on how Shteyngart developed his signature bemused wit. In a conversation with fellow author and European expat Aleksandar Hemon, he'll share stories of adventures from Oberlin College to Gramercy Park with assembled listeners at the
First United Methodist Church at the Chicago Temple (77 W. Washington St.)
. The chat is sponsored by the
Chicago Humanities Festival
and
Unabridged Bookstore
, which also provides copies of the book for sale in advance of the after-talk signing.
(6 p.m. $5–$40; buy tickets here)
"The Tyranny of Good Taste"
Remnants, mistakes, and studio detritus find new life in this group show inspired by economic ruin and artistic resilience
Even in the most robust economic times, artists are known for their ability to sacrifice personal comforts to pay for their craft. During a recession the size of the one that walloped the US in 2007, this resourcefulness starts to creep its way into the art itself. The 15 artists featured in
The Tyranny of Good Taste
, which closes this weekend at the
Glass Curtain Gallery at Columbia College (1104 S. Wabash Ave., First Floor)
, each produced pieces that act as representatives of and commentaries on the art world's response to recent (and dire) economic realities. Made from "studio left-overs, junk food, craft store oddities, urban detritus, and remnants of failed first attempts," the results are both forlorn and engaging—the irregularities, organic touches, and spectrum-spanning colors of pieces like
"Beautiful Beautiful Beautiful Beautiful"
call to mind a digital glitch come to life. Turns out vibrancy doesn't cost that much at all.
(10 a.m.–5 p.m.; show runs through Saturday, January 25; admission is free)
Photo by Michael Brosilow.
BY: Tyler Clark
Tyler is a writer, storyteller, and musician from Chicago. His stories have appeared on stage at shows including Mortified, Story Club, and Lethal Poetry.