Chicago Agenda: Wednesday, January 29
BY: Tyler Clark |
Jan 28, 2014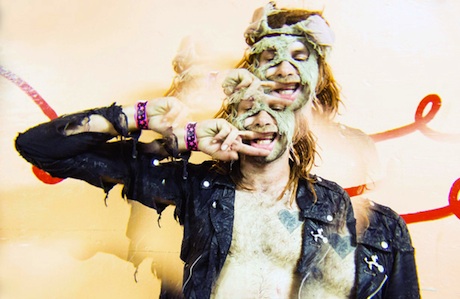 On today's agenda: garage pop and rabbit masks with Nobunny, the latest edition of reading series Applied Words, and artistic meditations on "home" in Rogers Park.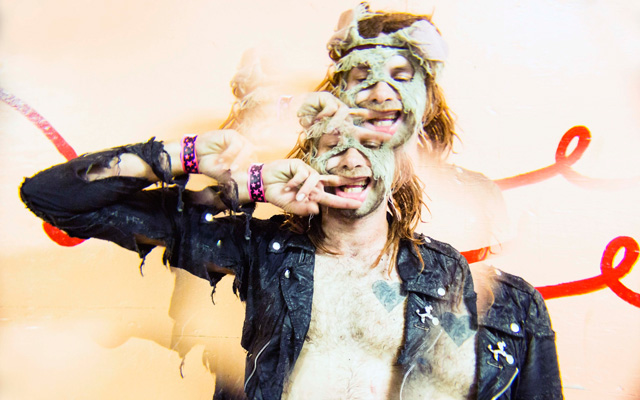 Nobunny
Buzzed-out DIY punk rips through bubblegum punk anthems from behind a ratty rabbit mask
From the scuzziest hutch in Tucson comes Nobunny, the pantsless, rabbit-faced DIY disciple writing the sludgy bubblegum punk that you never knew you needed. The masked rocker (also known by the far less whimsical name Justin Champlin) brings his tattered bomber jacket, ripped fishnets, and immense love of Joey Ramone to
Township (2000–2002 N. California Ave.)
for an all-out garage-pop freak-out. Although he's cultivated a reputation as an ever-touring lone wolf (lone rabbit?), Nobunny comes with a solid pedigree, including a catalog of releases from known indie tastemakers including
Burger Records
and Chicago's own
HoZac Records
. Need more? Watch
the video for boppy single "Blow Dumb"
and pray this guy sees his shadow this weekend—we need six more weeks of this.
(7 p.m.; $10; buy tickets here)
Applied Words: Notes from the Mainframe
Writers with technology backgrounds share selected writings and discuss the interplay between science and art
When most people hear the term "technical writing," their eyes glaze over and their brains start playing their own personal hold music (for me, it's "Tempted" by Squeeze.) Thankfully, the folks at The Guild Literary Complex understand that art and science aren't the mortal enemies they're made out to be. At Notes from the Mainframe, the latest in their Applied Words series, they've invited writers with backgrounds in technology to read from their works and discuss the relationship between the left and right brains. Participants include
Chicago Literary Map
designer Stephanie Plenner,
Smart Chicago Collaborative
executive director Daniel X. O'Neil, and Catherine Halley, director of digital programs at the
Poetry Foundation
. Audience members with thoughts to share are encourage to arrive at
FreeGeek Chicago (3411 W. Diversey Ave.)
a little early; there's an open mic before the main program.
(7:30 p.m.; admission is free)
"More Than A Place"
Group show at Rogers Park gallery Roman Susan asks guests to examine their definitions of home
Although it's the place we come back to day after day, "home" is more than just a domestic space. For the 20-odd artists of
More Than A Place
, it's also a laundry list of concepts both concrete and ephemeral: pride in community, memories of the past, day-to-day routines that go unnoticed until something disruptive comes along. In their group show at Rogers Park gallery
Roman Susan (1224 W. Loyola Ave.)
, they explore both shared and personal definitions through pieces that blend artistic detachment with the intimate records of everyday life. Part melancholy, part confident, the show asks us to reexamine our own notions of home, be it the address on our leases or just a feeling we get whenever we're happiest.
(4 p.m. to 7 p.m.; the show runs through February 8; potluck on February 1, closing reception on February 8; admission is free)
Photo courtesy of Nobunny
BY: Tyler Clark
Tyler is a writer, storyteller, and musician from Chicago. His stories have appeared on stage at shows including Mortified, Story Club, and Lethal Poetry.