Chicago Agenda: Wednesday, March 5
BY: TYLER CLARK | 3.4.2014 |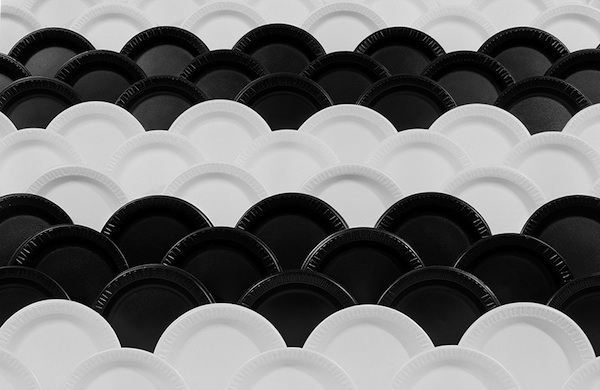 On today's agenda: avant-garde portraiture at Western Exhibitions, the debut of Goose Island's latest beer, and The A.V. Club Live.
Western Exhibitions' latest group show gives artists the chance to explore variations on the theme of portraiture
Heads. As far as body parts go, they're pretty essential. Maybe that's why the more than 25 artists featured in Head at Western Exhibitions (845 W. Washington Blvd., 2nd Floor) chose them as their subjects. The group show, which closes this weekend, offers variations on the theme of portraiture that range from traditional to untested. Highlights include ceramic work from Lilli Carré, Mariano Chavez's phalanx of zombie cavemen, and silhouettes from Miller & Shellabarger, which toy with the usual expectations for the Victorian art form. More than one artist picks up on the prompt's sexual undercurrent—we wouldn't recommend browsing the works of Larassa Kabel, Dutes Miller, or Stephen Irwin from your work computer. (11 a.m.–6 p.m. The show runs through Saturday, March 8. Admission is free.)
Goose Island Rasselbock Release Party
Goose Island brewmaster Brett Porter introduces his latest creation to the pint glasses of Lincoln Square Lanes
The brewmasters at Goose Island never rest, especially while there are still niche beer styles to explore. Tonight, brewmaster Brett Porter taps into the first kegs of Rasselbock, the latest in the Fulton & Wood series of small-batch ales. Named for the German equivalent of the jackalope, the dunkelweizenbock mimics the creature's dark, mysterious nature with ample amounts of toasty wheat and rye. It's also got horns of its own—clocking in at 7.5%, the brew might have you seeing a jackalope or two of your own by the end of the night. Don't get too distracted, though. The party kicks off at Lincoln Square Lanes (4874 N. Lincoln Ave.), where you can grab a game or two of bowling in between pints. (6:30 p.m. RSVP here)
Editors from the A.V. Club bring their expertise to the stage during a night of storytelling, trivia, and a chat with Joan Cusack
For our money, the A.V. Club is the second-best arts and culture blog in Chicago (after the Groupon Guide, of course). Tonight, those Internet raconteurs will step out from behind the keyboard and onto the stage of Up Comedy Club (230 W. North Ave.) for the latest edition of The A.V. Club Live. Editors Marah Eakin, Josh Modell, and others fill the semiregular variety show with "impassioned nerdfights, embarrassing admissions, and interviews with entertainment luminaries." Tonight, that luminary is Joan Cusack, who'll chat with interviewer Sean O'Neal. The show also gives audience members the chance to burnish their own reputations: during Beat the A.V. Club, randomly chosen guests get the chance to best their idols in a battle for pop-culture supremacy. (8 p.m. Doors open at 7 p.m. $12; buy tickets here)
Photo provided by Western Exhibitions
BY: Tyler Clark
Guide Staff Writer
Tyler is a writer, storyteller, and musician from Chicago. His stories have appeared on stage at shows including Mortified, Story Club, and Lethal Poetry.