Chicago Children's Museum Spotlights the Childhood Forts You Wish You Had
BY: Emily Wachowiak |
Mar 5, 2014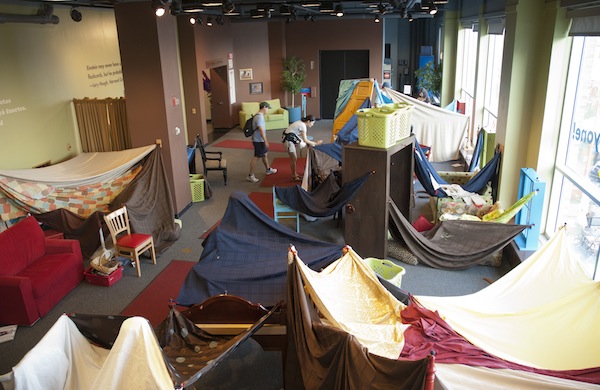 The CCM's fort exhibit has all the couch cushions, upside-down tables, and stairways-to-nowhere you need to build the hideout of your dreams.
The Chicago Children's Museum (700 E. Grand Ave.)
has expanded the creative potential of fort-building beyond the constraints of any living room with its
Forts
exhibit. Here, kids construct their own hideaways out of colorful doors, blankets, and headboards. They can even crawl beneath a stairway-to-nowhere to recreate Harry Potter's own childhood fort, which was actually his full-time room because the Dursleys were total jerks. While children busy themselves with elaborate construction and imaginative play, parents can commandeer their own couch for some much-needed downtime. And they won't even have to clean up anything after the kids switch from "playing house" to "playing Godzilla."
The
Forts
exhibit will be open at the Chicago Children's Museum through April 20.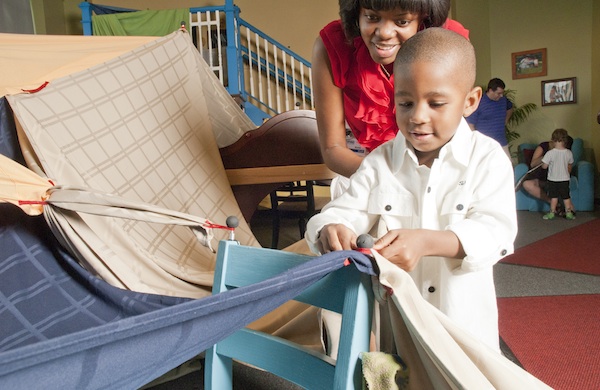 Photos: Chicago Children's Museum
BY: Emily Wachowiak
Guide Staff Writer
Emily Wachowiak is a Chicago-based writer and editor.