Chicago's First Beer CSA Sold Out in a Week. Here's Why There's a Waiting List.
BY: Shannon Jewitt |
Jan 24, 2014
In 2012, Begyle Brewing Co. (1800 W. Cuyler Ave.) was a homebrewing operation based in a kitchen. The next year, its bottles first hit store shelves. Now, on Saturday, January 25, the Ravenswood brewery will open a retail location for the first-ever community-supported brewery.
That's right: a community-supported brewery.
Which means?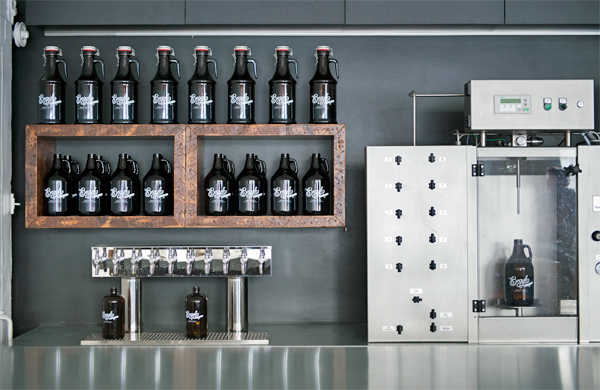 "Well," said Kevin Cary, one of the brewery's cofounders, "it's like a CSA."
But for beer. A CSA, or community-supported agriculture, allows consumers to buy local, seasonal food directly from farmers. Customers buy shares at the beginning of the season and regularly receive boxes of produce from local farmers. This gives farmers income early on, allowing them to hedge against a bad growing season.
Because the food is grown close to its market, CSAs also reduce farmers' travel times, meaning fewer carbon emissions that affect global warming and climate change.
"We really liked that—moving to a more local and sustainable approach," Kevin said.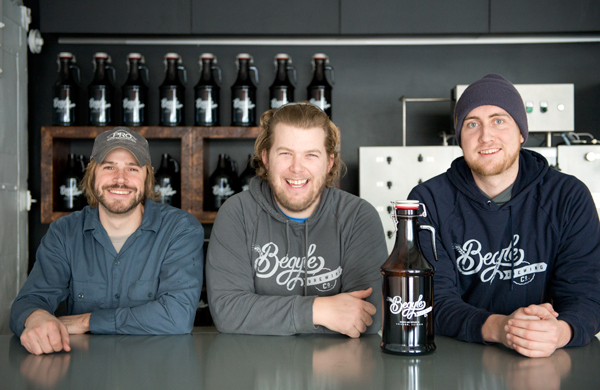 So last month, the trio of cofounders (Cary, Brendan Blume, and Matt Ritchey) organized its community-supported brewery, or CSB, complete with members. Like a CSA, the members buy in at the beginning. Then, they receive discounted growlers every month, along with discounts on additional beer and merchandise.
When they introduced the CSB concept, it quickly gained traction. In just seven days, they sold out of all 200 memberships.
There's currently a waiting list of 50.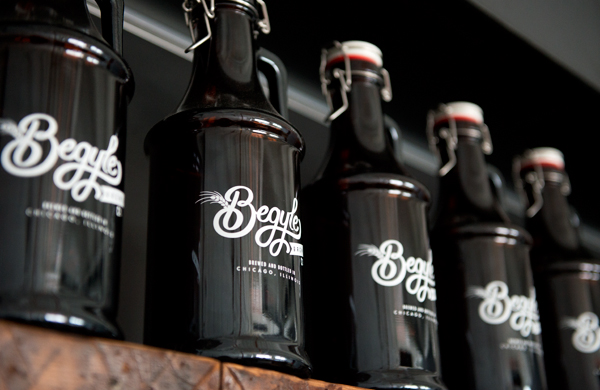 They're starting small, "but if we can incorporate more people into it next year, or in June, that'd be great," Cary said. "That'd be pretty cool if we had the ability to allow everyone that wants to do it a chance."
Begyle's interest in sustainability extends beyond the CSB. The brewery uses local sources for many of its ingredients, including hops and honey. It also has a relationship with a farmer who picks up its used grain for his hogs and cattle.
And inside the brewery is a counter-pressure growler filler, which reduces the amount of beer wasted during the serving process.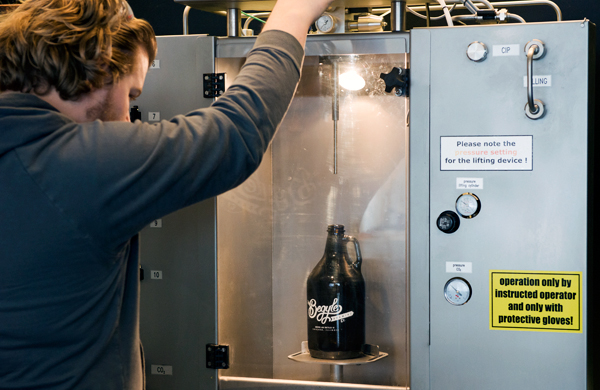 "When you're at a bar and the bartender pours a pint and the pint foams over and they just keep letting it foam over... the industry standard is somewhere between 18% and 20% beer loss," Cary explained. "So that means we would, in theory, to achieve the same amount of sales, have to brew 20% more."
The counter-pressure growler filler reduces that beer loss to between 2% and 3%, so the brewery can reduce the amount of raw materials it uses by 17%.
Maintaining the brewery's current eco-friendly practices will be plenty of work, but its owners have more they want to accomplish.
Before celebrating the CSB's first year, they want to start canning. And since all those beer cans will require more space, they'll be expanding their physical space, moving in additional brewing equipment to allow an increase in beer production of more than 100%.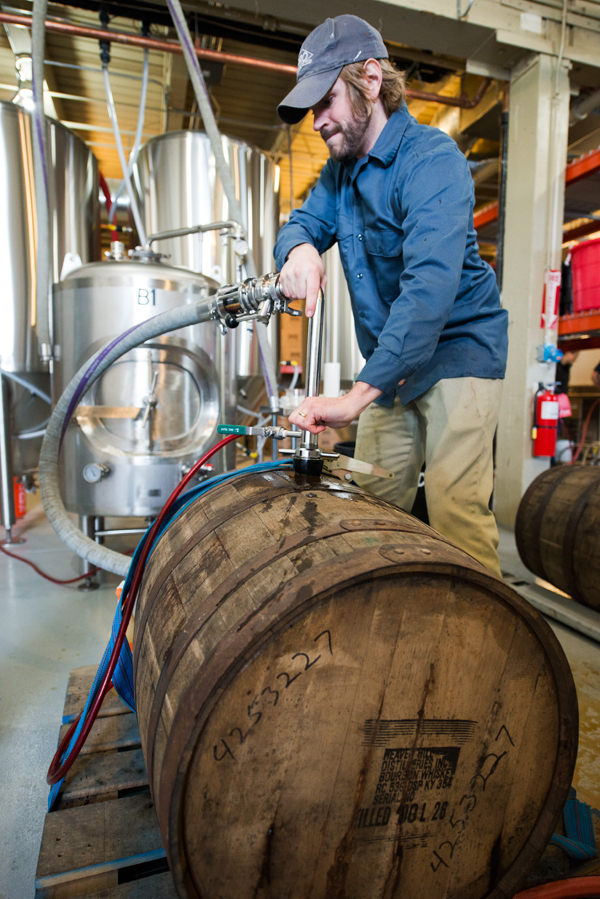 In the meantime, they'll be filling CSB orders and selling growlers to the public. They'll also be brewing limited-release beers about once a month in the form of collaborations, high-gravity releases, or store-only releases. Upcoming brews include a double IPA and a coffee-infused imperial version of the Flannel Pajamas stout, arriving just in time to be my date for Valentine's Day.
Photos by Andrew Nawrocki, Groupon
BY: Shannon Jewitt
Resident Beer Stalker Shannon has an insatiable thirst for craft beer. Despite being a vegetarian, she always makes an exception for fries cooked in duck fat.