Chicago's Travel and Adventure Show Takes the Edge Off the Cold
BY: Courtney Ryan |
Jan 9, 2014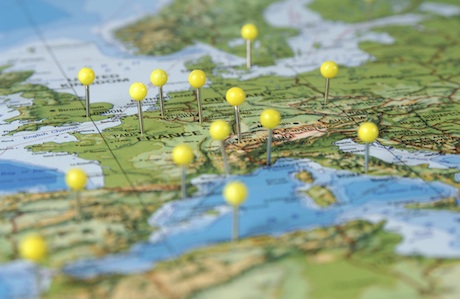 This weekend, go scuba diving in the suburbs. No, that's not a cruel joke played on you, the frigid winter populace. At least, not at the
Chicago Travel and Adventure Show
. The traveling expo (pun slightly intended) sets up camp in Rosemont this weekend, bringing with it a certified scuba instructor ready to lead
introductory dives
in a heated pool. That tropical diversion is just one of the hands-on activities awaiting prospective vacationers. At the
Taste of Travel Stage
, celebrity chefs such as Food Network's Jimmy Kennedy and Bravo's Fabio Viviani will demonstrate their culinary prowess and pass around the spoils of their work for samples. They'll compete for attention with performers at the
Global Beats Stage
, where North Africa's Yallah Dance Group, the McNulty School of Irish Dance, Polynesian troop Islapacifika, and Natraj Dance Academy will fill the hall with a world's-worth of tunes. But the expo's heart lies at the
Speaker Stage
, where swooning fans can compare passport stamps with more than 20 of today's hottest rock-star travel writers. Rick Steves, of PBS's smash hit
Rick Steves' Europe
, will share a slideshow of past travel bloopers and offer attendees advice for how to avoid scams and stretch their dollars. Also there to dispense trip-planning wisdom is Pauline Frommer—a woman so experienced with globetrotting that world-renowned
Frommer's Guide
is named after her. That's a lie, but only slightly; the editorial director and award-winning travel-guide author is the daughter of known guide founder Arthur Frommer. She'll put her inherited wanderlust to good use during her presentation, sharing tips on finding lesser-known destinations and planning trips that suit your personality.
The Travel and Adventure Show is Saturday, January 11, and Sunday, January 12, at the Donald E. Stephens Convention Center (5555 N. River Rd.) in Rosemont. For tickets, visit here.
BY: Courtney Ryan
Guide Staff Writer
Courtney Ryan is a Chicago-based writer and Derrick Rose fan. She spends almost 100% of her time making or eating popcorn.