GROUPON GUIDE TO SAN FRANCISCO
Chinatown Foodie Tour
BY: Anjali Shah |
Feb 27, 2014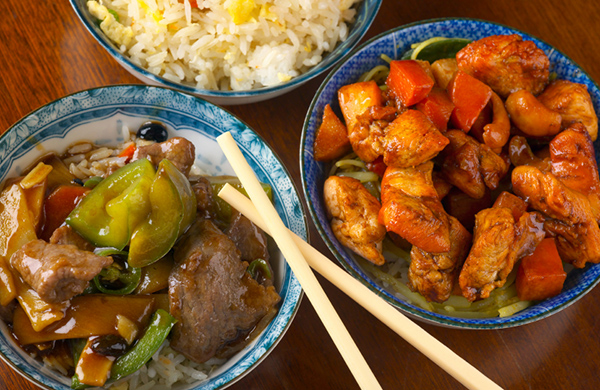 Chinatown is a San Francisco institution. The interesting thing about Chinatown is that there are actually two different Chinatowns -- one belongs to the locals, and the other is more for the tourists. The Main Street for tourists is Grant Avenue, which is more about kitschy trinkets than authentic cuisine. It's definitely a spot to stop by, but moving onto the next block, Stockton St, can be much more rewarding. The best time to visit Chinatown is on a Saturday afternoon. Start with the many produce and live markets that line Stockton Street (between Columbus and Broadway), where the locals do their shopping. The markets offer everything from fresh bok choy and other vegetables to live turtles and chickens (no joke!). For restaurants, it's best to stay away from the more touristy spots if you're looking for authentic cuisine. Chinatown restaurants offer Chinese food (Mandarin and Cantonese style cooking), Dim Sum, Tea Shops, Bakeries, and Fortune Cookies. Here are some picks for the best in each category:
Chinese Food
Bund Shanghai (640 Jackson St)
- offers a break from the Cantonese style of cooking that's more prevalent in Chinatown restaurants, and serves up dishes using more soy sauce, sugar, rice wine and rice vinegar, like their Eggplant in Spicy Garlic Sauce, than other restaurants in the area.
Z&Y Restaurant
(655 Jackson St)
- A Szechuan style eatery, with super spicy food and "explosive" chili pepper dishes. The wait can be long on a weekend evening, so get there early! Try the tan tan noodles - they are packed with intense flavor and heat, so you won't be disappointed if you like spicy food!
New Lun Ting (670 Jackson St)
- Definitely a hole in the wall, but they serve big portions at great prices. The service is always friendly and the food is authentic Chinese comfort food. Regular customers will often help the restaurant out in whatever they need, sometimes even voluntarily rearranging tables so the restaurant can accommodate more people!
Dim Sum
Great Eastern Restaurant (649 Jackson)
- A must-try for dim sum; President Obama even ate there in 2012! It's one of the few dim sum places in Chinatown where you can sit down and eat. Try the shrimp dumplings if you get a chance. Wait times can be long so be prepared!
Tea Shops
The best rated tea shops that sell a good variety of teas and offer free tastings are:
Vital Tea Leaf
(509 Grant) and
Red Blossom
(831 Grant). At both Vital Tea and Red Blossom, the staff will teach you how to serve and prepare tea properly. At Vital Tea, service is very friendly, and the teas are all displayed in glass jars which makes for a fun experience in picking your perfect tea. At Red Blossom, the staff will literally spend over an hour answering any and all questions you might have about tea!
Baked Goods
A must-visit bakery in Chinatown is
Eastern Bakery
(720 Grant). Opened in 1924, Eastern is the United States' oldest Chinese bakery. Bill Clinton actually visited Eastern Bakery a few years ago so they have a presidential connection! Moon cakes are their speciality, filled with red bean or lotus-seed or a light melon paste.
BY: Anjali Shah
Anjali Shah is a food writer, certified health coach, and owner of The Picky Eater, a healthy food and lifestyle blog. She taught herself how to cook and now creates healthy, flavorful recipes made with simple, wholesome ingredients. A Bay Area native and a self-proclaimed "foodie," Anjali has become an expert on all things food & health in the SF Bay Area. Through her blog, The Picky Eater, Anjali shares her passion for local finds and tasty, healthy cooking.