Christmas Movies Come to Life: "Home Alone"
BY: Courtney Ryan |
Dec 18, 2013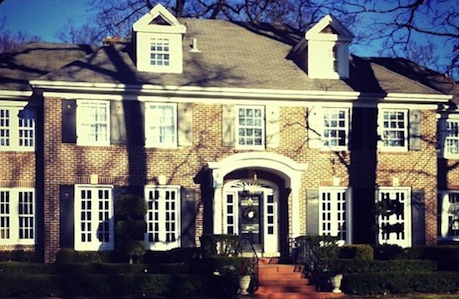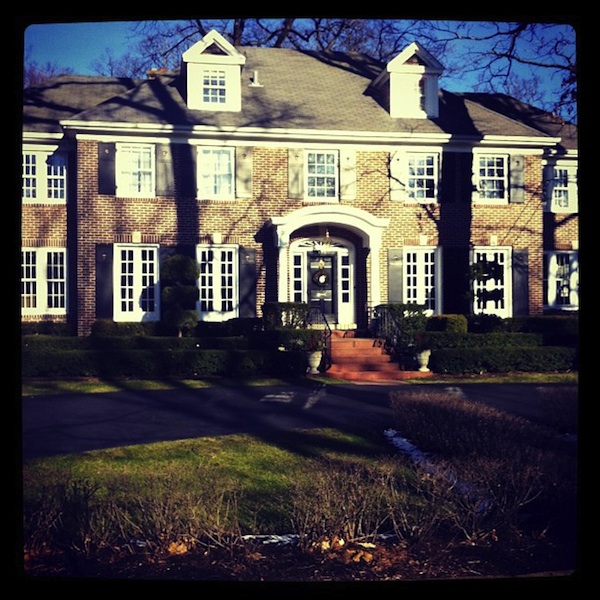 John Hughes's
Home Alone
is timeless, outlandish, and packed with screwball brutality. Whether you're watching the classic film for the first or 18th time, it's nearly impossible to not get swept away in its pitch-perfect portrayal of childhood, a time when cheese was the
only
pizza topping and every basement furnace invariably led to Hell.
Home Alone
holds an especially fond place in the hearts of Chicagoans, as the film was largely shot in the city's northern suburbs. We've created the following itinerary with locals in mind. It'll take you where you need to go to relive the film's funniest moments, from the Wet Bandits' stakeout to the shoot-'em-up pizza delivery.
Cruise By Kevin McCallister's Home
Start your day off by cruising by the
McCallister home (671 Lincoln Ave.)
in Winnetka, preferably in a large white van. Remember that this is a real family's home, so only linger for as long as it takes to do your best impression of Joe Pesci's sneer. The house is largely as you might remember it from the film, with a Georgian–style brick façade and the same asphalt driveway where the inept Little Nero's delivery boy once knocked over a lawn jockey. Don't forget to acknowledge Old Man Marley's blue Craftsman-style home across the street—a silent nod in its direction will suffice.
Park in the Pews at Trinity United Methodist Church
Just down Green Bay Road from the McCallister home is
Trinity United Methodist Church (1024 Lake Ave.)
in Wilmette, where a bewildered Kevin found the courage to defend his house. Watch the waning sunlight through the church's stained-glass windows or admire its pointed gothic arches and ornamental flying buttresses. If you listen closely, you may just hear an inexplicably talented children's choir singing
"Carol of the Bells."
Get a Lovely Cheese Pizza, Just for You
At this point, you might be craving
a plain cheese pizza
from Little Nero's, but we have some bad news: Little Nero's doesn't actually exist. The real world's closest approximation is
Little Caesars
, whose $5 cheese Hot-N-Ready is every bit as satisfying as the $11.80 pie from the film. The closest location is in
Glenview (3248 Glenview Rd.)
, where a perturbed Google+ reviewer once heard a few employees using "swear words." Sounds like the place to be, ya filthy animal.
Pay a Visit to the Polka King of Chicago
By the time the clock strikes 9:00, you'll be anxious to get moving. Assuming you don't have a family fortress to protect, we suggest traveling back to the city for a nightcap at Avondale's
Podlasie Club (2918 N. Central Park Ave.)
. Inside, you'll find strings of white lights, disco balls, and a dance floor flanked by mirrors—not to mention bottle after bottle of Polish vodka. Pay close attention to the polka band in the back, as you might find yourself in the presence of
Gus Polinski, the Polka King of the Midwest
. Just try not to get too starstruck when he tells you about the 623 records he sold in Sheboygan back in the early '70s.
Photo courtesy of flickr user Dave Hopton
BY: Courtney Ryan
Guide Staff Writer
Courtney Ryan is a Chicago-based writer and Derrick Rose fan. She spends almost 100% of her time making or eating popcorn.