Circus-Punk Marching Band Mucca Pazza Welcomes the New Year with Accordions and Amplified Speakers
BY: Collin Brennan |
Dec 12, 2013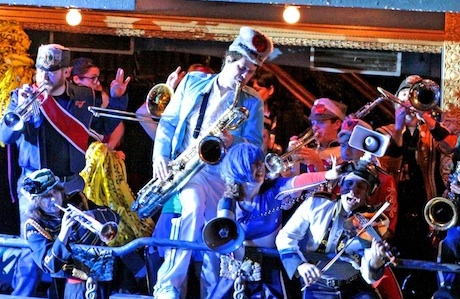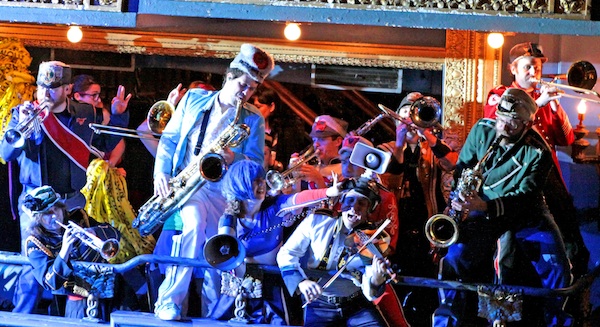 Life after high-school marching band can be cruel and unforgiving. Clarinet skills that were once indispensable fall casually by the wayside, and drummers search in vain for rock bands that will tolerate their feathered hats. The massive exception to this rule is
Mucca Pazza
, a self-styled "circus punk marching band" whose 30-something members generate a ruckus that's more akin to a rock concert than a football halftime show. With accordions strapped to their chests and speakers strapped to their heads, the group performs everything from hyperactive arrangements of Béla Bartók to a mashup genre they refer to as "snake-charmer-metal." Their past exploits have found them performing on
Late Night with Conan O'Brien
and chartering a fleet of canoes down the Chicago River. There's no telling what their New Year's Eve party at
Double Door
will bring, but attendees should be ready for anything—including crowd participation.
(Double Door, 1572 N. Milwaukee Ave. Tuesday, December 31; 9 p.m., doors at 8 p.m. Tickets: $25–$28.)
Photo: 8 Eyes Photography.
BY: Collin Brennan
Guide Staff Writer
Collin is a senior editor and a staff writer for Consequence of Sound. He self-publishes zines and moderates writing workshops for The Chicago Publishers Resource Center (CHI PRC).