City Wine Tours - South End
BY: Fiona Coxe |
Dec 4, 2013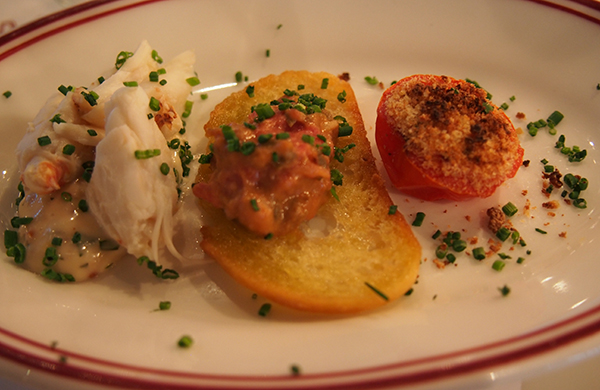 Wine remains a mystery to so many of us.  Every time we walk into a wine store or peruse a wine list at a restaurant we're faced with a daunting task.  What are we going to choose?  What goes with what we're eating?  What is perfect to just watch TV with?  These are the pressing questions, especially as the weather gets colder and we start looking for big reds to pair with our stews and perfectly drinkable wines to ignore the snowstorms outside with.   If you are in this predicament- I have a solution for you.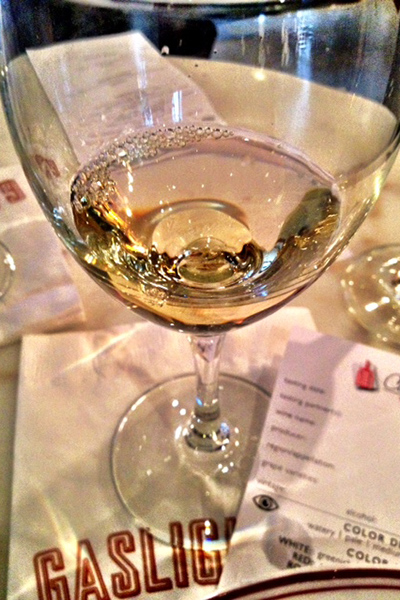 Each  Saturday and Sunday the City Wine Tours offers walking tours of Cambridge's Harvard Square, as well as the North End, the South End and the Back Bay of Boston.  Each tour stops at three different, unique restaurants and sample two different wines at each, all accompanying the libation with small bites to nosh on.  Of course, that isn't all you get- the real beauty here, beyond an afternoon of eating and drinking great wines, is a knowledgable guide who mixes an abundance of educational wine tips and information with tidbits of knowledge about the area in which you are walking.  All this is done in a fun and informal way to create a stress free experience. I had the opportunity to join a tour of the South End recently and was really excited start to finish.  We began our tour at Gaslight on Harrison Avenue, kicked things off with a bit of sparkling wine, and a white burgundy (my favorite) and learned the unique processes used in the creation of both.  Tour leader John Fiola kept us entertained with leading a discussion on the proper way to open champagne and the different regions of French wine.  We traveled next to CinqueCento also on Harrison Ave and dove into Italian wines and the different laws which rule them as opposed to French.  He also opened up a conversation here looking at how to order wine in a restaurant- invaluable knowledge.  Our final stop was Masa on Tremont Street, and as we meandered there, John took the opportunity to give us some insight into the South End, it's history and the major changes that have happened there over the past few years.  Masa, with its SouthWestern cuisine concentrated their wine in South America as well as California, and offered up a crisp white and full bodied red.  Here we looked at the unique processes of "New World" wines as well as how to properly open a screw top wine bottle.  John also let us in on the how the non corked wines came to be and why.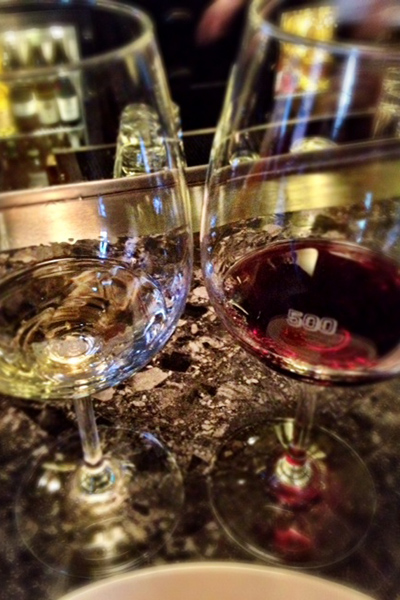 The tour lasted just a little over two hours, but seemed to speed by much faster.  The knowledge that was transferred throughout the process kept us on track and provided a great elementary education without overwhelming us with too much detail.  CIty Wine Tours is offering a unique way to spend a weekend afternoon while combining a little education with glasses of truly great wine.  This is a perfect way to learn a little more about the neighborhoods of Boston and wine. CIty Wine Tours offers tours every Saturday and Sunday at each of the different locations.  Gift Certificates are available, and, hint hint, would make a fabulous holiday gift.  They do offer some coupons and sales- check
http://www.citywinetours.com
for details.