GROUPON GUIDE TO CLEVELAND
The 10 Coolest Manicures in Cleveland
BY: Kelly MacDowell |
Jul 13, 2015
There's no shortage of great Cleveland nail salons. So on any given day, you're bound to shake or high-five a hand bedecked with an amazing manicure. We scoured Facebook and Instagram to find the coolest manicures from some of the best nail salons in Cleveland. Here are 10 of our favorites.
1. The Tri-Tone Mani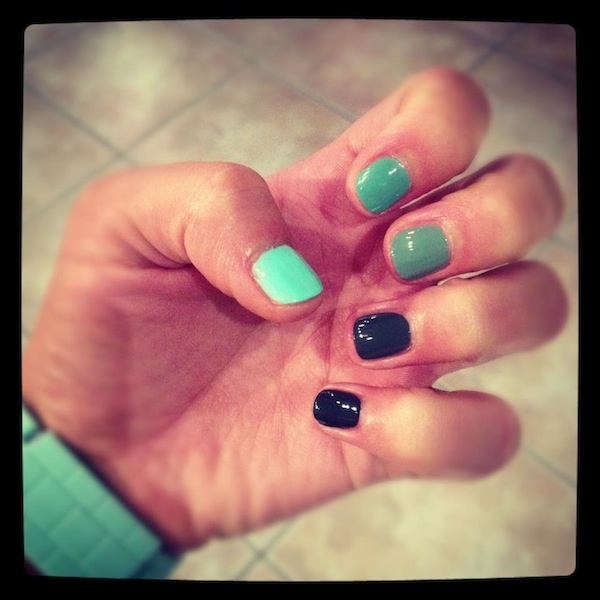 Manicure by Vanity Lab in Westlake

We've seen a manicure with two polishes, or even five, but never three. Not only is the idea fresh, but so are the color choices—bonus points for matching the thumbnail to the watchband.
2. The BFF Mani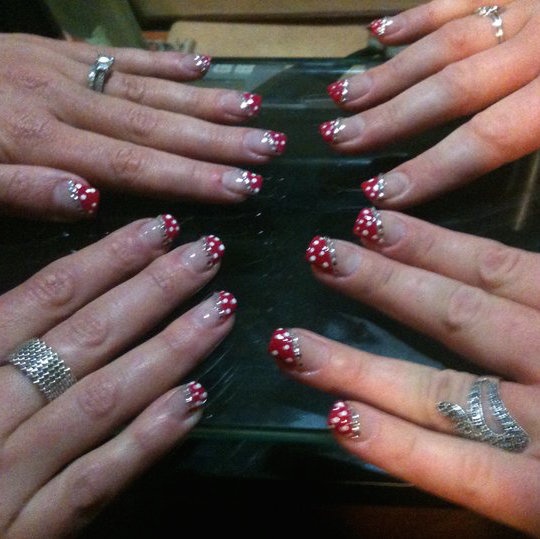 Manicures by Quintana's Barber & Dream Spa in Cleveland Heights

Growing up usually means ditching the best-friend necklaces. But we love the idea of matching manicures. Call your bestie and your best nail salon like now.
3. The Bedazzled Bride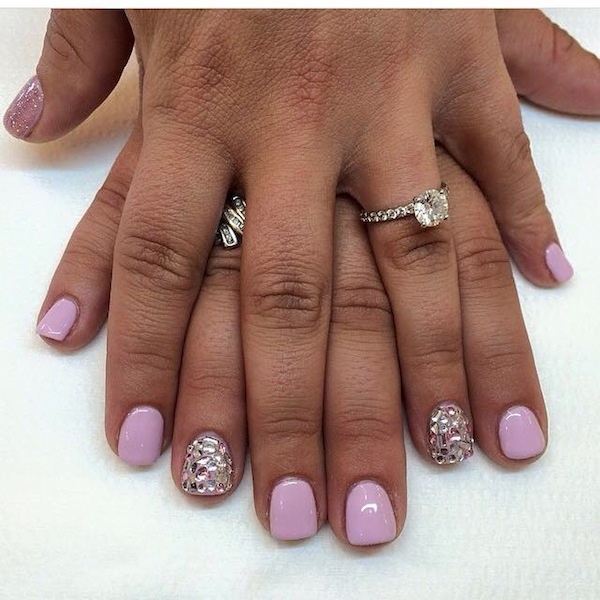 Manicure by Dante Lucci Salon in Rocky River

Instead of getting a ho-hum french mani, this bride went for the bling. The pink is just the right amount of bright, and the multicolored crystals are almost as sparkly as her ring.
4. The Wear-Your-Heart-on-Your-Hand Mani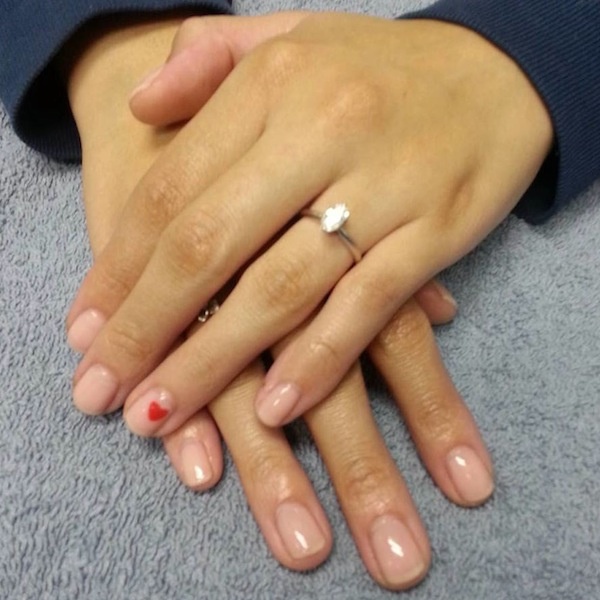 Manicure by Jackie Ray's Studio in Mayfield Heights

Here's another unique (and adorable!) take on wedding-day nails: barely-there nude paired with a single red heart on the bride's engagement-ring finger.
5. The Modern-Art Mani
Manicure by Jackie Ray's Studio in Mayfield Heights

There's no doubt the purple pointillist design on this manicure would look right at home in the Impressionism wing of the museum. The clean white base coat is a nice canvas for the boldly colored dots.
6. The Stiletto-and-Sparkles Mani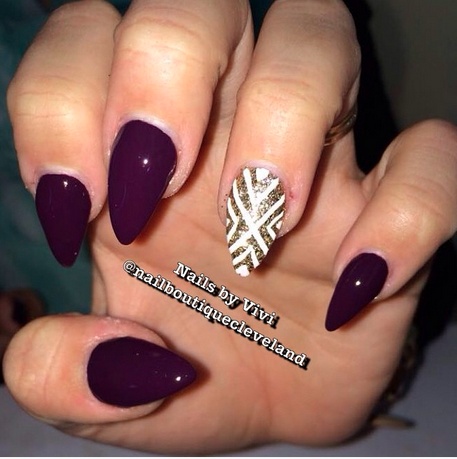 Manicure by Nail Boutique in Cleveland

Stiletto nails and nail art is probably a bit much for most people. But not if you get a bold design on just one finger per hand. Besides—there's still plenty of drama in the deep purple on the other eight digits.
7. The Flower-Power Mani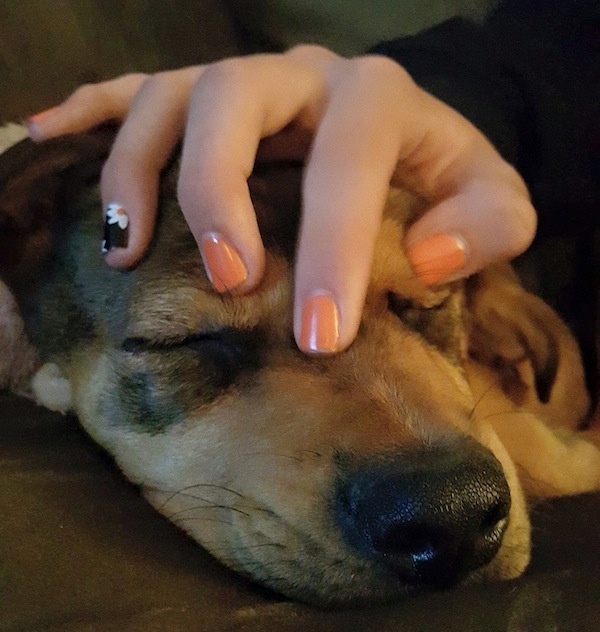 Manicure by Toe Ink in Chardon

OK, so there's probably no such thing as a manicure that comes with a puppy. (If there is, please let us know.) But this pup is a perfect complement to this gal's super cute ring-finger flowers.
8. The Black-and-White Mani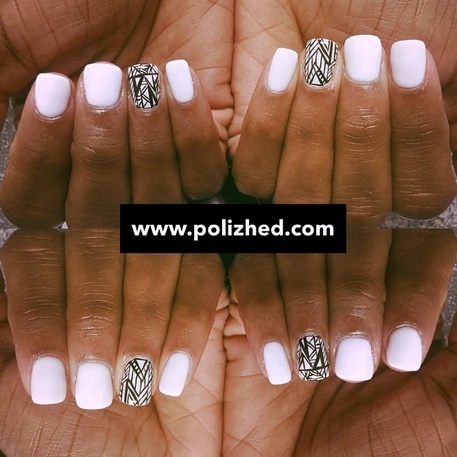 Manicure by Polizhed in Shaker Heights

Not only do we love how chic this black-and-white color palette is, but we also love the subtle differences in the nail-art designs.
9. The One-Off Ombre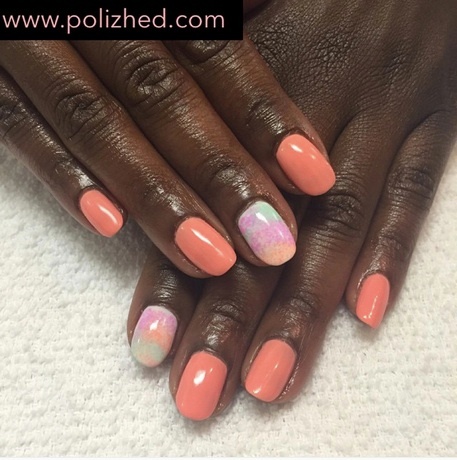 Manicure by Polizhed in Shaker Heights

If you don't want to go all-out with your nail art, ask your manicurist for some neon ombre on just two fingers. It looks great paired with the bright-coral polish pictured above.
10. The Mismatched Mani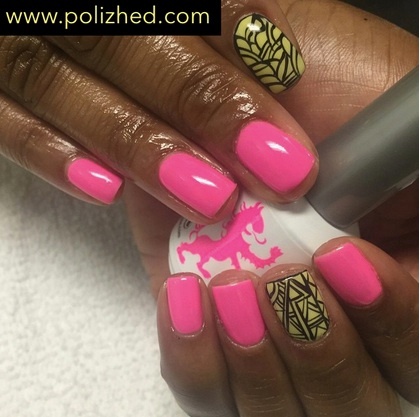 Manicure by Polizhed in Shaker Heights

Who says your manicure has to have a cohesive color story? We like the contrast of the neon pink and the soft yellow. It's sort of like colorblocking, but on your nails.
BY: Kelly MacDowell
Kelly's first concert was Fleetwood Mac and her first career was in the beauty industry. Now a style and music writer, she loves Project Runway and her dog, Watson.