Clothes Shopping on a Budget: Atlanta's Most Affordable Boutiques
BY: Catherine Lee |
May 22, 2014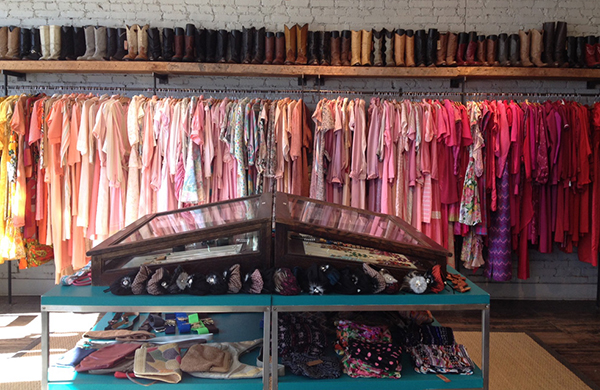 Big box chain stores have made it easy to find cheap, affordable, and trendy clothes. Just like every large city, Atlanta has no shortage of Forever 21s, H&Ms, and Targets. It's great except that it means if you find a great deal on a cute dress at H&M, chances are so have hundreds of other women. If you want something more unique, the city is brimming with cute clothing boutiques. Decatur, Virginia Highland, and Buckhead have some great, independently-owned boutiques where you can find one-of-a-kind pieces. But uniqueness usually means a big price tag. So where do you go in Atlanta for the most affordable, non-chain store finds? Read on the for some local favorites:
Clothing Warehouse: This vintage shop in the Little Five Points neighborhood is so popular that the owners have opened up other locations throughout the southeast. If the word vintage makes you think of giant bins piled high with grubby, used clothes, then you will be amazed by Clothing Warehouse. The store is open, clean, and merchandised better than most boutiques. You can find super soft t-shirts, denim jackets, and dresses all for under $50. The store also carries a lot of new accessories like sunglasses and giant gold hoop earrings for super cheap. It's a bit off topic, but if you have a bit more cash, this location has one of the largest collections of used cowboy boots in the city.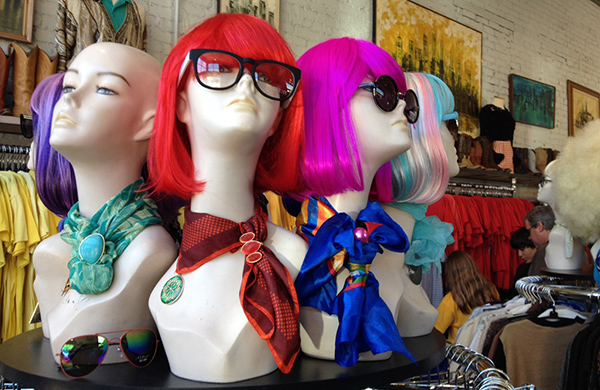 Rag-O-Rama: Similar to Clothing Warehouse in the sense that it's a secondhand store, but for a younger set. You're not going to find anything that would work in a business-casual setting here, but the prices are cheap. You can find an H&M shirt from the previous season for $10 or less. Rag-O-Rama is also the place to go for statement necklaces and scarves. Skip the cheap sunglasses and costume-y items in the front and head to the accessories on the left side of the store past the register.
Fab'rik: At first glance this boutique looks expensive, but almost every piece of clothing is under $100 - many under $50. You'll find silk blouses, flowy summer dresses, and affordable footwear. The shop has an online store, but it's worth going in person for the great customer service. There's always someone at the shop willing to help you find the perfect outfit and it doesn't hurt that you're always offered a chilled beverage while you're shopping. Fab'rik usually hosts fun in-store events throughout the year including semi annual sales.
Inman Park Dry Goods: One of the newest boutiques in Atlanta and well-worth a visit. Not everything in the shop is cheap, but you can find plenty of affordable, well-curated pieces like structured vegan purses, patterned leggings, colorful scarves, and locally-made jewelry. Dry Goods also carries a cute selection of notecards and housewares that you won't find anywhere else in town. If that doesn't entice you, stop by to visit the store's mascot, Puma, the owner's french bulldog.
Boutique Warehouse Sale: If all else fails, you can always count on the city-wide, semi-annual Atlanta boutique warehouse sale. Local favorites like Boogaloos Boutique, Squash Blossom, Sandpiper, and Meringue come together for a weekend and sell their end-of-the-season items at dirt-cheap prices. Dates and locations vary every season so just make sure you're on the mailing lists of your favorite boutiques to get updates.
Happy shopping - and saving!
BY: Catherine Lee
Cath moved to Atlanta for college over a decade ago, and hasn't wanted to live anywhere else since. She loves Atlanta's neighborhoods, Decatur in particular, and uncovering the city's hidden gems. In 2007, Cath and her twin sister started their fashion and lifestyle blog, Creative Loafing's 2012 "Best Fashion Blog," AsianCajuns, having realized there weren't any blogs that focused on the potential greatness of life in Atlanta. Although her sister moved to Scotland in 2011, Cath continues to share her personal style in her adventures throughout the city for all of her readers.