Come for the Empanadas, Stay for the Conchas
BY: NATHALIE LAGERFELD | 1.10.2014 |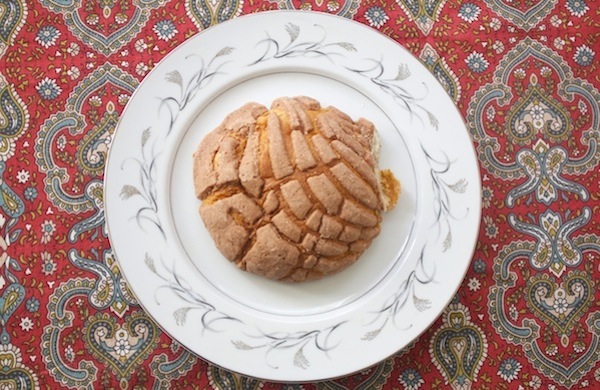 I made the trek to Little Village on the coldest weekend of the year for one reason and one reason only: sweet-potato empanadas. I'd heard El Nopal Bakery's (3648 W. 26th St.) were particularly delicious, "perfect with coffee or hot chocolate," according to one Yelp review.
Plus, I'm always on the lookout for desserts that are sweet without being overwhelmingly sugary, and root vegetable–filled bundles seemed to fit the bill. Our first meeting would not be delayed by a little snowfall.
Of course, when I arrived, shivering, at El Nopal's brick storefront around 2 p.m. on a Sunday, the bakery had already run out. No matter.
I'd noticed that every person in front of me in line had ordered a concha: a round sweet bread topped with sugar-shell ridges. So I asked, in broken Spanish, for two chocolate ones. They cost less than a dollar each even though they were huge—my hand barely covered one of them.
I took a last look at the mint-green interior, which is almost worth the trip itself with its racks of Aztec-looking statuettes and doll-like wedding-cake toppers. Then I stepped back into the cold.
When I made it back to my (blissfully warm) apartment, I brewed a cup of coffee and bit into the concha.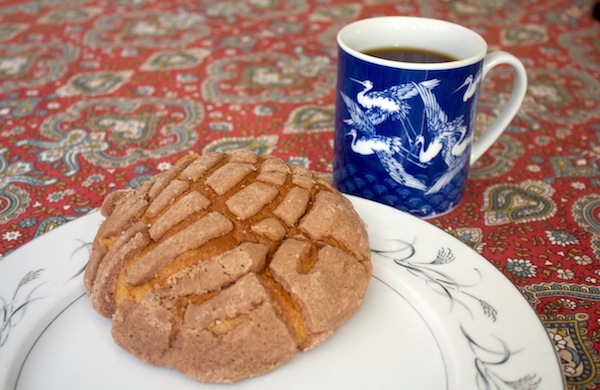 The powdery cocoa topping was less sweet than I'd feared, dissolving into the light, fluffy pastry instead of overwhelming it. The bread itself was perfectly moist—so much so, in fact, that the second concha didn't at all taste stale at breakfast the next morning. The empanadas may still be the star at El Nopal, but the conchas are a worthwhile winter snack.
Photo credit: Nathalie Lagerfeld, Groupon
BY: Nathalie Lagerfeld
Guide Staff Writer
Nathalie is a writer and editor on the Guide's food team. Originally from Virginia, she now lives in Chicago, where she regularly indulges her love of tortas, bibimbap, and Cheez-Its. Follow her on Twitter @maviswillsaveus.