Laura Cantrell's Top 10 Country Songs for People Suspicious of Country
BY: Collin Brennan |
Jul 23, 2014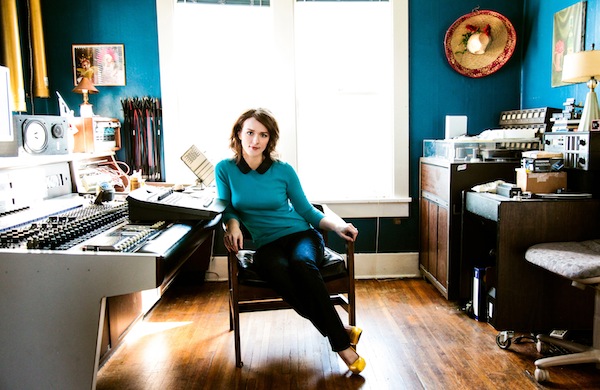 There's an old joke in which one person claims to hate country music and the other person, sounding a little confused, asks, "Which country?" As with most jokes, there's a sort of roundabout truth to this one. Just ask
Laura Cantrell
, who has spent her career redefining what country music means to an indie audience. It helps that Laura's scene cred is virtually unassailable. Aside from playing with members of Superchunk and They Might Be Giants early in her career, she impressed legendary DJ John Peel to such an extent that he described her debut album,
Not the Tremblin' Kind
, as "my favorite record of the last 10 years and possibly my life." Her latest album,
No Way There from Here
, continues to draw indie-music devotees closer to country with its wry lyricism and glistening pop melodies. We caught up with Laura on her current tour with Scottish popsters
Camera Obscura
and asked her for a playlist of 10 country songs she'd use to win over someone who "hates" country music.
Johnny Cash – "Sunday Morning Coming Down"
"Some people who are apprehensive about country music … they think it's music for people who aren't very educated or intelligent. So I picked one of my favorite songs by Kris Kristofferson, a Rhodes Scholar, and sung by Johnny Cash, who was also a very brilliant man. It's a great example to me of a country song that's like a little film. It's just so evocative of a certain place and feeling."
Elizabeth Cook – "Mama's Funeral"
"When people are suspicious of country music, they might think it's maudlin, or mawkish, or overly sentimental. So I picked this song by Elizabeth Cook. It's a true story about her mother's funeral, and you couldn't get anything [closer] to the heart than that."
Sturgill Simpson  – "Turtles All the Way Down"
"People who misunderstand country music might think that it … represents a certain kind of very conservative values. This song is basically about hallucinogenic drugs and the experience of having a spiritual connection through experimenting with things that are maybe outside what conservative America would be comfortable with. Country music has historically dealt with drugs and alcohol in all those classic drinking songs, … so this is a song for those who maybe have a more expanded consciousness [laughs]."
The Secret Sisters – "Tennessee Me"
"This song's by two young girls from Alabama who are beautiful singers. They could be like the Everly Sisters. They're really wonderful vocalists, and this is just a really gentle, sweet song that they wrote. You would think that it's timeless except that the twists in the lyrics are kind of contemporary."
Caitlin Rose – "Shanghai Cigarettes"
"There's sometimes a misconception that women in country music are sassy or submissive, … but obviously people who have those notions haven't listened to Dolly Parton or Loretta Lynn, so I thought, 'Let's give them a little slice of Caitlin Rose,' who's an independent artist making her own statement with [country music]."
Old Crow Medicine Show – "I Hear Them All"
"Using the medium of old-time music and instrumentation, Old Crow wrote this really modern song that's about embracing other cultures and embracing other people. It's really kind of spiritual as well as, you know, surprisingly open-minded."
Emmylou Harris – "Boulder to Birmingham"
"Emmylou is … kind of forerunner to a lot of modern country that doesn't play by the rule book. [She] brought a lot of different influences into her own music and did it through what was the mainstream country business of the 1970s and '80s. This song is a favorite of mine that shows her strengths as a writer."
Lucinda Williams – ANYTHING
"I don't know that Lucinda Williams would consider herself a country artist. She's just soaked up so much country tradition, and I think she would consider herself a child of the tradition of Willie Nelson and Kris Kristofferson and Johnny Cash and all those people from the '60s that she grew up listening to, mixed in with her exposure to blues and other types of rock writing. She's just so adept at making beautiful stuff out of all those influences, so I feel like you can take any song of hers."
Steve Earle – "The Devil's Right Hand"
"There are all kinds of genre songs in country music. There's songs about trucks and trains, and there's a small subcategory of songs about guns [laughs]. This is a great song about the perils of not understanding the power of a gun."
Merle Haggard – "Sing Me Back Home"
"Some people who have a superficial knowledge of country music just haven't heard how beautiful the craft is. … When you get the most evolved and accomplished examples of it, it's as good as any other kind of art. If anybody wants to dispute Merle or one-up Merle, I challenge them to that."
Photo: Amy Dickerson
Catch Laura on tour with Camera Obscura, and check Groupon to discover concert deals in your city.
BY: Collin Brennan
Guide Staff Writer
Collin is a senior editor and a staff writer for Consequence of Sound. He self-publishes zines and moderates writing workshops for The Chicago Publishers Resource Center (CHI PRC).