Date Night in Two Square Blocks: Kendall Square
BY: Natalie Chassaigne Kurtzman |
Jul 14, 2014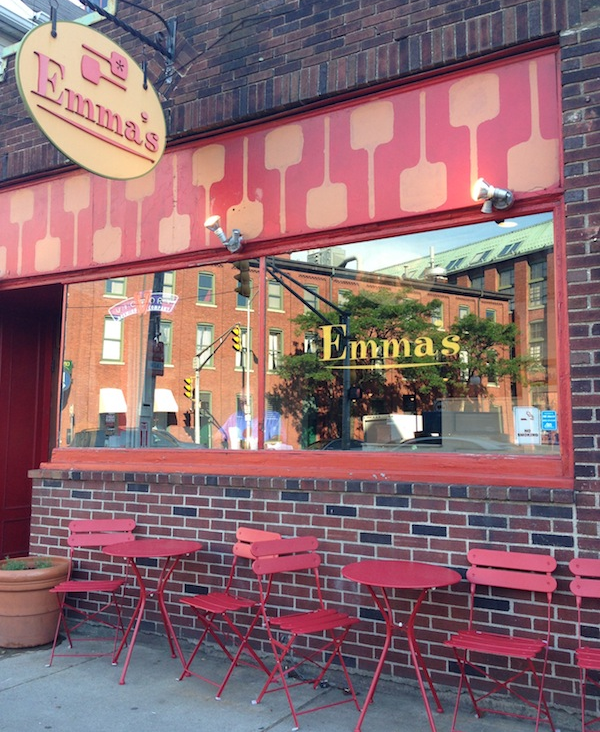 Home to some of the country's most prestigious universities, Cambridge has always been known as a hotbed of intellectual and cultural sophistication. However, if you look beyond the MIT buildings that surround Cambridge Center, you'll find some quaint side streets filled with character, unpretentious fun, and delicious restaurants from some of the city's top chefs. Here's your guide to a relaxed date night around Kendall Square.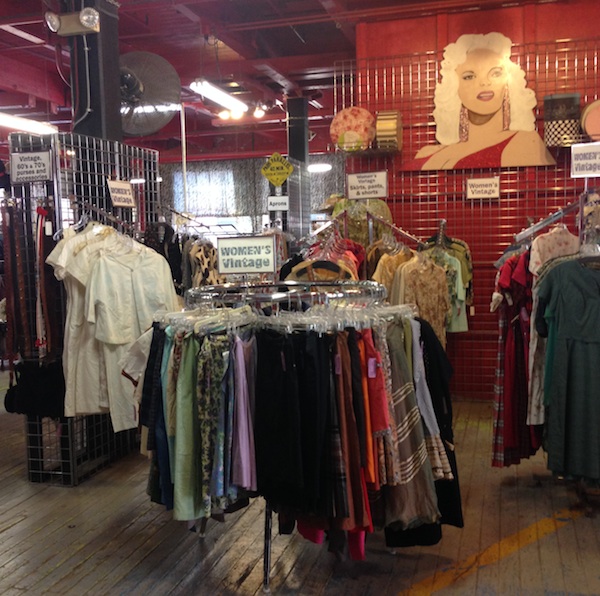 Thrift Like a Pro at The Garment District (200 Broadway)
If you're feeling bold, sift through the "by the pound" area—you'll be able to tell a lot about your date depending on what they pick out. You can either stay downstairs and search for next year's Halloween costumes or head upstairs to my personal favorite area: all the way in the back, where you'll find racks of amazing '70s and '80s couture.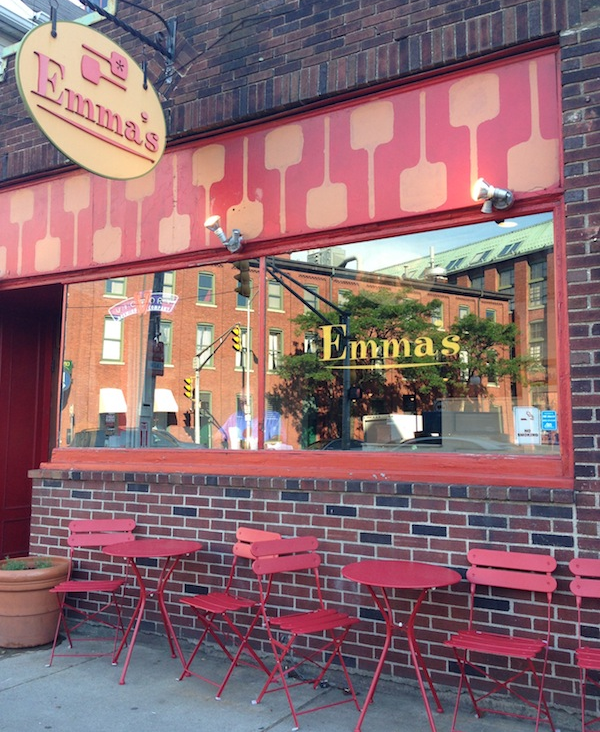 Share a Pie at Emma's Pizza (40 Hampshire St.)
After your adventure at The Garment District, step around the corner for a romantic table for two at Emma's Pizza. The only hard part will be settling on toppings for your custom pie: choose from gourmet options such as thyme-roasted mushrooms and roasted sweet potatoes, or keep it simple with some sweet italian sausage. I love grabbing a cold beer and sitting down at the mismatched chairs—sometimes the most romantic spots are the most understated.
Shots and Shuffleboard at State Park (1 Kendall Square)
Come for a game of shuffleboard and stay for the bourbon and barbecue. This recently opened Kendall Square "dive bar" is the little sister to Cambridge's beloved
Hungry Mother
, which features more upscale southern dining. The ambiance at State Park is moody and dark—perfect for drinking enjoying an after-dinner cocktail (or two).
Cozy Up for a Flick at Kendall Square Cinema (1 Kendall Square)
Going to the
movies
is one of my favorite pastimes. It can feel so indulgent if you do it right. Don't come for the latest blockbuster hit—Kendall Square Cinema is known for showcasing smaller
indie flicks
. The theater is small and intimate, perfect for cozying up with a bag of freshly popped popcorn (topped with
real
butter!).
Be sure to check Groupon first for more shopping, date-night restaurants, and things to do in Boston.
Photos by Natalie Chassaigne Kurtzman
BY: Natalie Chassaigne Kurtzman
Natalie highlights events, boutiques, and people that make Boston such a great place to live on The Boston Day Book. Born and raised in Boston, Natalie adores every corner of this city, from the cobblestoned streets of Beacon Hill to practicing her chopstick skills in Chinatown. She can often be found snapping photos around the city or taking sunrise walks with her husband and Portuguese Water Dog, Weber.