Date Night in Two Square Blocks: Humboldt Park
BY: Jasmine Feldmann |
Aug 15, 2013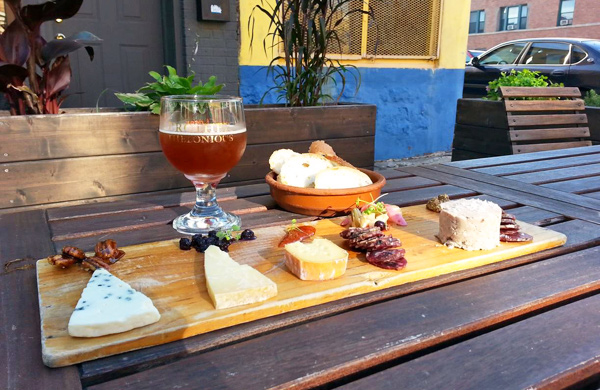 As you step off the bus at Division and California on a sunny day, you'll see kids zooming around on bikes and old men playing chess in the shade. You might not expect them here, but tucked away between stone two-flats and Puerto Rican tiendas lie date-night gems without the 20-something crowds of nearby Wicker Park and Logan Square. Since the spots on my itinerary are all located on the same two-block strip of California, all you need is your feet, someone to hold hands with, and maybe a copy of the Division bus schedule to get you there and back.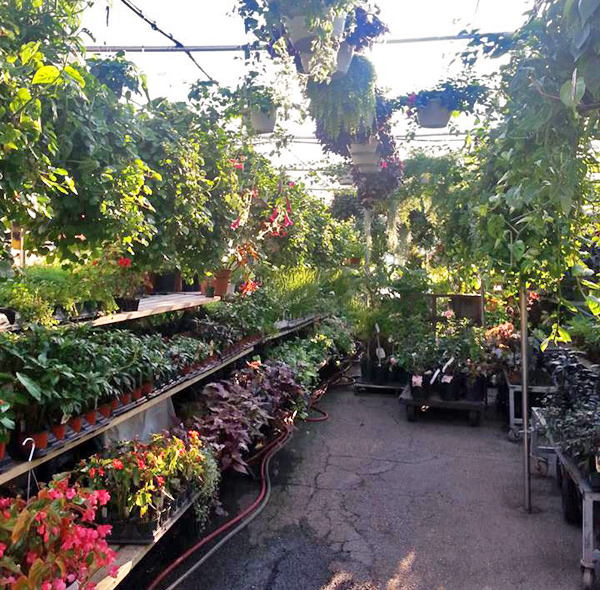 Adams & Son Gardens
| 1057 N. California Avenue So close to Humboldt Park, it's a shame not to enjoy the great outdoors. But instead of winding your way through the park and missing your reservations, you can take a stroll through the leafy aisles at Adams & Son Gardens. There, you should present your date with a token of your affection in the form of a single flower or a potted succulent named Guthrie. As you leave with your bouquets, your nose will invariably draw you across the street to the Monarch Community Garden. Against the backdrop of towering sunflowers, colorful blooms, and herb boxes filling the air with the smell of mint and basil, you can walk hand-in-flowered-hand to dinner.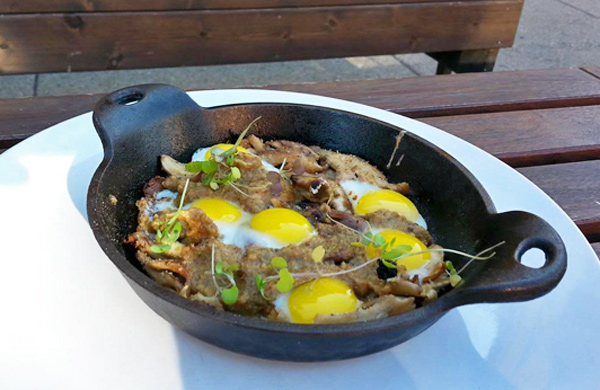 Rootstock
| 954 N. California Avenue There are roughly 10 times as many wine and beer choices as there are food options at Rootstock. Hard-to-find vintages are the norm, with the list including not only my favorite sour beer,
Cuvée des Jacobins Rouge
, but enough other options that my usually decisive date had to focus to choose a beer. The menu changes frequently, but when I visited on a summery weekday evening, we ordered a carefully arranged board of elk salami infused with mead, cave-aged cheddar, walnuts in syrup, and house-pickled asparagus and blueberries. We added a hot skillet of quail eggs fried with hen-of-the-woods mushrooms and an herb-laden pumpkin sauce, but could barely finish it because we had so much charcuterie. The patio is open in the summer, with cushioned benches making you wish you were bold enough to lie down and eat your berries and cheeses like a decadent Roman emperor.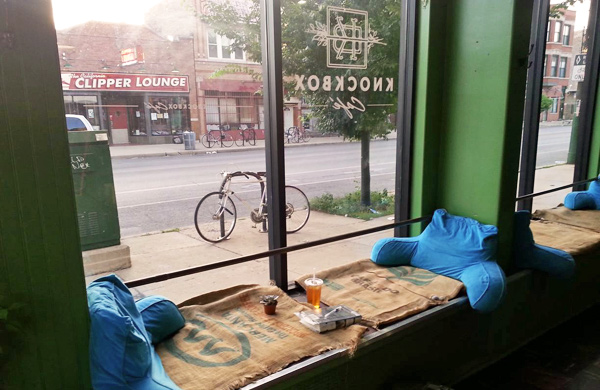 Knockbox Café
| 1001 N. California Avenue After dinner, you can enjoy the sun setting from the window seats at Knockbox Café. While snuggled in between the pillows and somehow cozy burlap-sack cushions, couples can talk over bottomless cups of Metropolis coffee and cookies that are big enough to split without hurt feelings.
The California Clipper
| 1002 N. California Avenue On a weekday evening, people line up to get into the California Clipper when it opens at 8. Well, one quiet bar fly was waiting at the door when we went. She was our only fellow patron, but that suited us fine as we set to finding the best curved leather booth in the retro bar. The red fluorescent bulbs provide just enough light to see the words on a selection of board games that include Clue and Trivial Pursuit. We played for an hour with the hum of soft music behind us, only coming up from our competitive reverie when a Johnny Cash cover of "Don't Think Twice" came on. While we sipped the more traditional beer and tom collins, the house specialty is a Purple Martin, made with grape soda, coconut rum, and lemon. If that doesn't give you the confidence to kiss your date in front of the garden on the way home, nothing will.
Photo: © Jasmine Feldmann, Groupon
BY: Jasmine Feldmann
Guide Staff Writer
Jasmine is a small-town Iowa girl makin' it in the biggish city. She loves thrifted dresses, pretending to be Mata Hari, Halloween, making her own extra-greasy lotions, sensible shoes, picnics in cemeteries, jet-setting around the world in coach class, and finding ways to incorporate more chilis into her life.