Date Night in Two Square Blocks: Lincoln Square
BY: Kevin Moore |
Sep 5, 2013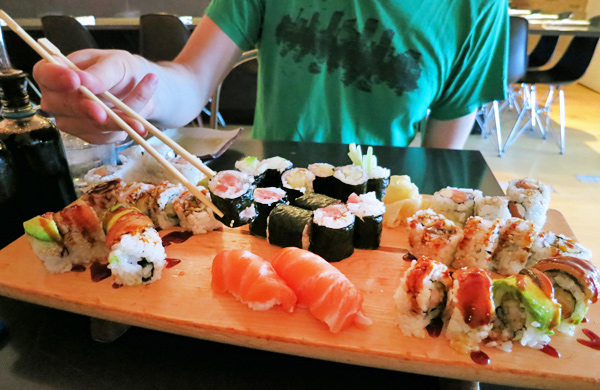 Gliding strollers, trotting dogs, and toddling toddlers are all common sights along the corridor of Lincoln Avenue that forms the heart of Lincoln Square. This calm, family-friendly setting makes the neighborhood ideal for a low-key date night away from the jostling crowds and taxi-clogged streets. With a few key exceptions, the area does tend to close up shop a tad early. However, that doesn't mean that it isn't possible to enjoy a night out on the town with that special someone. Here's a quick itinerary that will allow you to enjoy Lincoln Square, yet still make it home in time for
Saturday Night Live
.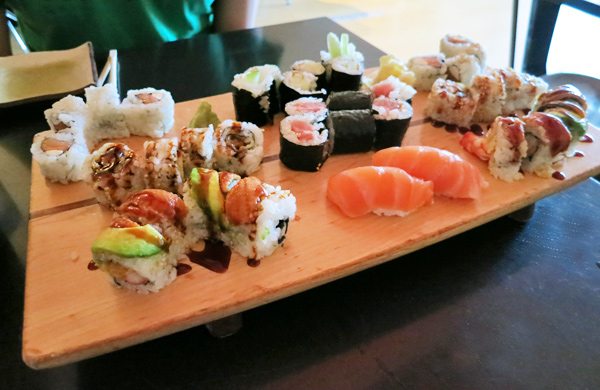 Dinner at Tank Sushi (4514 N. Lincoln Ave.)
Sushi makes for fantastic date food. Instead of just ordering your own entree, you and your companion get to work together and order a spread of rolls and nigiri, all for sharing. I'm a sushi enthusiast who has eaten raw fish all over town and I firmly place Tank near the top of my list.
Time Out Chicago
echoed this sentiment, claiming that Tank serves salmon and white tuna that "rival the best places in town." Pro tip: I highly recommend visiting between 1 p.m. and 6 p.m. on Saturday or Sunday to get half off select rolls. That's when I tend to go.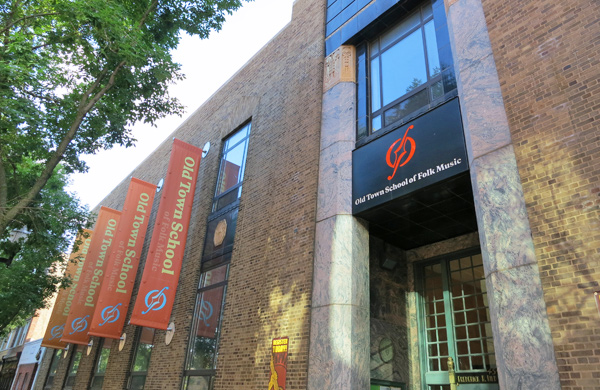 Concert at the Old Town School of Folk Music (4544 N. Lincoln Ave.)
After dinner, link arms and stroll up the block to the Old Town School of Folk Music: a decades-old Chicago establishment dedicated to celebrating and exploring musical traditions from across the globe. The school's evening concerts spotlight a variety of local as well as traveling artists. Grab two seats and enjoy the distinctive sounds of Serbian- and Greek-inspired classical guitar, contemporary jazz with Latin and flamenco influences, or one of the other eclectic instrumental and vocal performances. Make sure that you check the
schedule
to see the list of upcoming shows and purchase your tickets beforehand.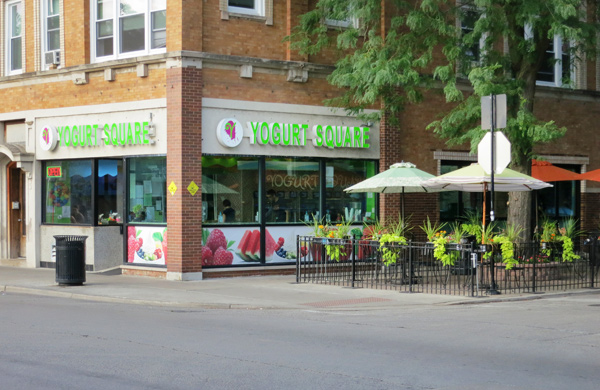 Dessert at Yogurt Square (4701 N. Lincoln Ave.)
At Yogurt Square, end the evening on a sweet note by building your own frozen-yogurt sundaes from the ever-rotating selection of 12 self-serve flavors and 40 candy, fruit, and nut toppings. Pay by the ounce and take yours to go so that you and your date can enjoy dessert on one of the benches at nearby Giddings Plaza. The setting is perfect for people watching. Around the plaza's multi-tiered fountain, neighborhood families enjoy the warm summer nights with their dogs, small children, and slightly more photogenic children borrowed from the backlots of cereal commercials. Afterward, the Western Brown Line stop is a short stroll away, waiting to whisk you and your date home.
Photo: © Kevin Moore, Groupon
BY: Kevin Moore
Iowa-born, Arizona-raised, and Illinois-tax-paying writer who can answer any Trivial Pursuit question about wine or snakes.