Date Night in Virginia Highland
BY: Broderick Smylie |
Aug 22, 2013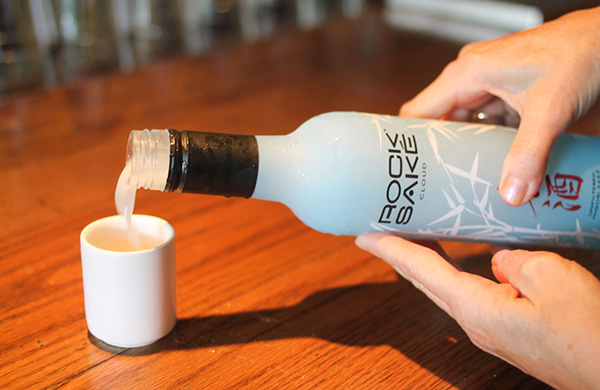 The work week can be pretty hectic and one of the best ways to slow down and reconnect with a loved one is to relax and plan a date night. A bit of shopping, a drink or two, a nice meal and a sweet ending can be just what the doctor ordered.
In a car-centric city such as Atlanta, it can be easy to forget that the city has an abundance of neighborhoods that can be explored by foot, and the Virginia Highland neighborhood has been attracting visitors since the early 1900s. The epicenter of the neighborhood, located at the corner of Virginia and Highland Avenues near Midtown, hosts a number of restaurants, bars, and shops perfect for a night on the town.
After parking your car, you won't be needing it for the rest of the evening, take a stroll through the shops that line North Highland Avenue. Half Moon Outfitters offers a wide range of outdoor clothing and gear in an intimate environment and personal attention not found at your typical big box store. Stanton Home Furnishings, in its new location in the former Bella Cucina space, carries a selection of housewares, furniture and books. If you're looking for gifts made by local artisans, boutiques Festivity and Urban Cottage have you covered.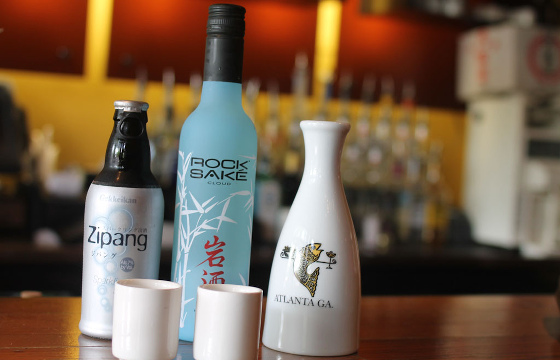 Following your shopping excursion, step into La Tavola Trattoria on Virginia Avenue, a neighborhood Italian restaurant with a small dining room and just a couple of seats at the bar( less than 10 seats) . The kitchen is partially open so you're able to see in - especially from the bar area. It's likely that you'll be greeted at the bar by long time barkeep Alli Royce Soble who would be happy to guide you through the restaurant's wine list or create a cocktail to start off your evening on the right foot. In addition to being a master mixologist, she's also a talented photographer and has exhibited work in Atlanta's galleries. She can also help guide you to an appetizer or two, perhaps selected choices from their house cured meats, bruschetta, grilled calamari or feel free to choose an appetizer portion of any of their pastas.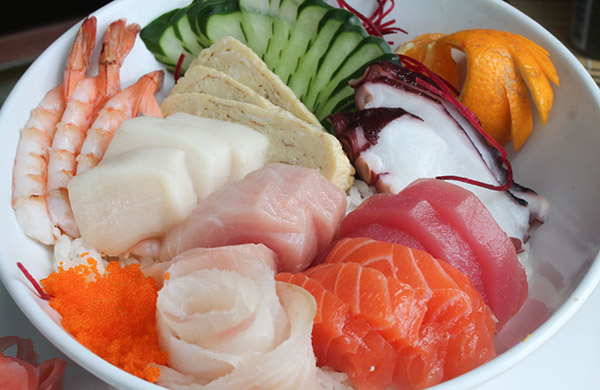 Just a few doors away, check out Genki Noodles & Sushi for the main event. You'll certainly find hot sake on the menu, however I'd recommend the selection of premium sakes available that are served cold & are perfect for sharing on a date night. Try the Zipang, a fun sparkling sake from Japan, or the Rock Sake, a surprisingly refreshing sake from Oregon. Genki serves a variety of sashimi & sushi, noodle bowls and tuna dishes on their expansive menu. Start off with miso soup or salad, and then dive right into the Yokohama lobster, made with tempura fried Maine lobster tail with a tomato ginger sauce. Large enough to share, one of the best items on the menu is their chirashi don bowl. The dish includes an assortment of sashimi including tuna, salmon, yellowtail, red snapper, escolar, shrimp, squid, egg cake and octopus over a bed of sushi rice.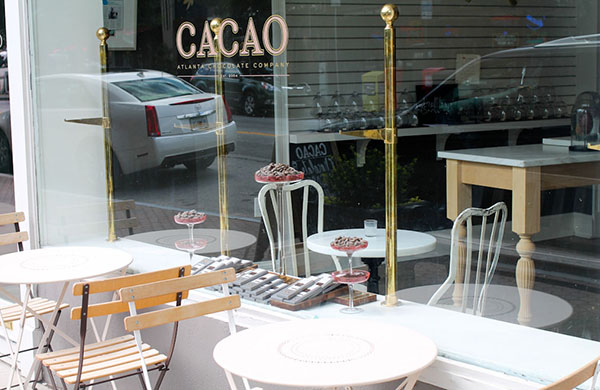 Finish off your Virginia Highland excursion with a nightcap at chocolate emporium Cacao Atlanta. Take your pick of coffee with beans by local roaster Batdorf & Bronson or try their own sipping chocolate in their gleaming white café or outside on the sidewalk patio. Owner Kristen Hard often makes trips to source the best chocolate used in her creations. A visit wouldn't be complete without their acclaimed house made truffles.
For more date night ideas, explore other things to do in Atlanta
BY: Broderick Smylie
Broderick is an award-winning writer and photographer who loves delving into the food scene in Atlanta. He can be found at restaurants and food events around town, often with a camera in one hand and a tasty bite in the other. His popular blog Savory Exposure began in 2009 capturing images from a private tasting event and now documents the food and drink scene in Atlanta and beyond. Originally from Cleveland, Ohio, he's lived in the city for over 10 years and embraced the South and its food