Decorate for a Gender-Neutral Baby Shower
BY: Amelia Buzzell |
Nov 6, 2013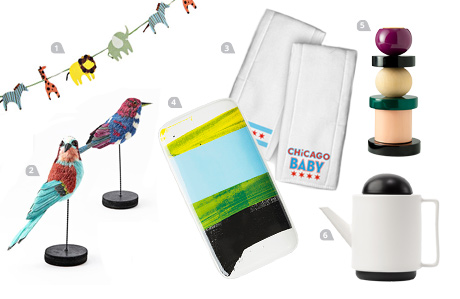 Whether the mother-to-be doesn't know the sex of her child or is keeping the ultrasound results a secret, choosing gender-neutral decorations for a baby shower can sometimes prove challenging. But with a little creativity, you can easily put together a table that looks chic and doesn't rely on a palette of tired yellows and greens. Hang a festive garland above a table set with a mod teapot and candlesticks, whose geometric shapes and bold colors emulate children's toys. A coterie of colorful birds makes a storybook-like centerpiece, while Chicago-themed burp cloths can catch guests' stray crumbs before the baby arrives to wear them out.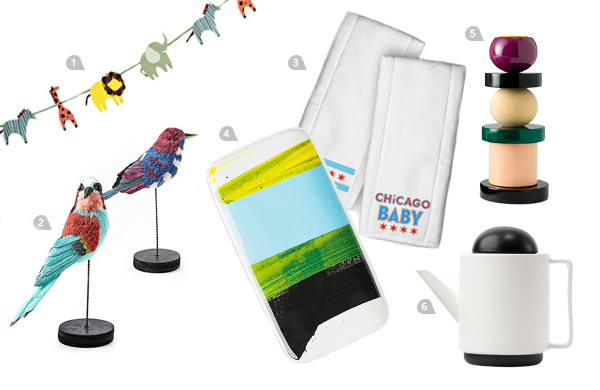 1.
Animal garland
; Shop Meri Meri ($9) 2. 
Handcrafted sisal birds
; West Elm ($14 each) 3.
Chicago baby burp-cloth trio
; Psychobaby ($20) 4.
Irrbloss platter
; Marimekko ($63) 5.
Stacked candlestick
; Kate Spade Saturday ($40) 6.
Everyday teapot
; Kate Spade Saturday ($45)