Deer Tick Made This Mini Playlist to Beat the Cold-Weather Blues
BY: Dan Caffrey |
Nov 15, 2013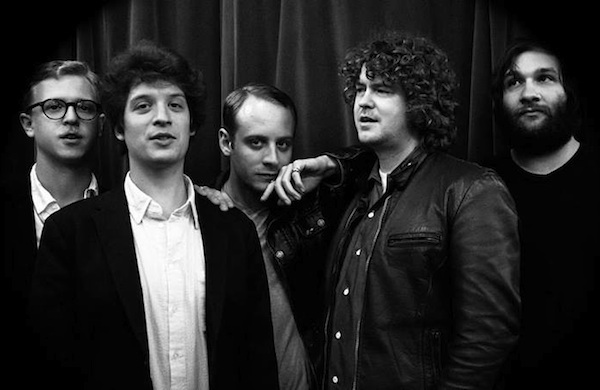 Although their band name is somewhat autumnal,
Deer Tick
's latest album,
Negativity
, feels built for the summer. Sure, "Big House" has the creaky alt-country trappings of the Providence, Rhode Island, outfit's earlier work, but first single
"The Dream's in the Ditch"
takes on an anthemic quality that offsets the songs' dark subject matter. The contrasting bombast and introspection
is perfect for getting through the rest of the fall and oncoming winter, and you can catch these tunes live on
Friday, November 22, at 8 p.m.
, when Deer Tick opens for
The Avett Brothers
at UIC Pavilion. However, the band members also have some of their own musical recommendations for your iPod when you're walking outside during the colder months. Some of these songs remind them of the air crystallizing. Others whisk them away to a warmer time of the year. Granted, there are only six tunes, but when it's this cold, how much time are you truly going to spend outdoors? At 30 minutes long, think of it as a long fall-to-winter EP or a short fall-to-winter LP.
1. Willie Nelson – "September Song" 
"I pretend Willie is singing to me for my birthday." –
Ian O'Neil, guitar
2. Gordon Lightfoot – "Song for a Winter's Night"
"The title pretty much sums it up!" –
Rob Crowell, keyboards and saxophone    
3. Pyotr Ilyich Tchaikovsky – Violin Concerto in D (second movement) "Like an autumn reduction sauce." –
Chris Ryan, bass 
4. Townes Van Zandt – "Flyin' Shoes"
"This song reminds me of winter, though [it] doesn't take place in the wintertime. One winter a few years ago, when my whiskey consumption was at its all-time high, I was obsessively listening to Townes in my crappy apartment, and I really took to this song for one reason or another." –
John McCauley, lead vocals and guitar
5. Slayer – "Seasons in the Abyss"
"Great for any season but reminds me of standing in line in the summer to go see them and Damageplan. It was the first big show I had gone to, and it blew my mind."
– Rob Crowell 
6. Leonard Cohen – "Famous Blue Raincoat"
"The subject matter and performance parallel post-holiday winter—an enjoyably sad time of year in New England." –
Ian O'Neil
Deer Tick opens for The Avett Brothers at UIC Pavilion on Friday, November 22; they then embark on their own headlining tour in Europe. Their latest album,
Negativity
, is available through Partisan Records. 
BY: Dan Caffrey
Guide Staff Writer
Outside of Work, Dan is a playwright, Senior Staff Writer for Consequence of Sound, and contributor to The A.V. Club.