Design Inspiration from the Brooklyn Flea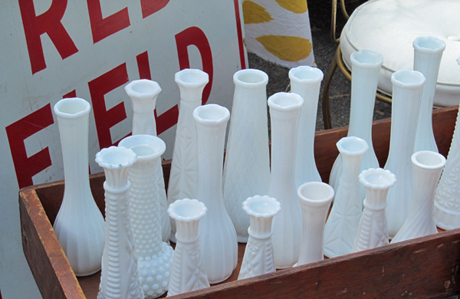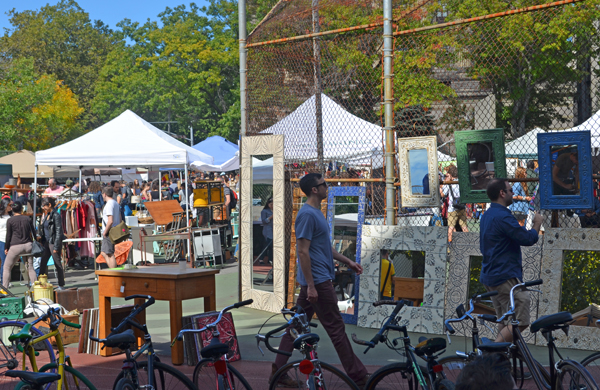 If you're anything like me, you love a good flea market. And, if you're anything like me, you wander around for hours on end, only to leave having purchased...nothing. But it's not a shortage of interesting finds that makes me leave empty handed—far from it. Finding the cool stuff is the easy part. The hard part is figuring out exactly what to do with it all.
I found myself faced with this problem once again on a recent trip to NYC's famed Brooklyn Flea. Surrounded by nearly 150 vendors, I was knee-deep in vintage signs, reclaimed wood pieces, and antique marquee letters, each begging to be re-used or remade into something new. Only this time, instead of letting my lack of imagination get the better of me, I was determined to tap into my inner up-cycler and come up with some creative uses for these salvaged knick-knacks.
Below, I've highlighted several finds from the Brooklyn Flea and brainstormed ways to seamlessly incorporate them into any modern aesthetic. With any luck, they'll inspire you on your next visit to Randolph Street Market or Wolff's Flea Market in Chicago.
1. Milk Glass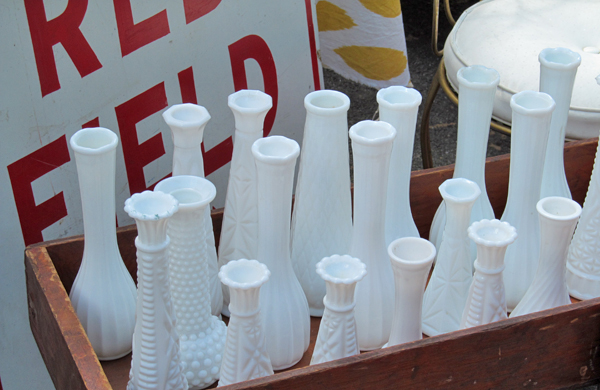 One piece of milk glass standing alone looks old-fashioned, but grouping many pieces together creates a monochromatic display that feels clean and modern. To take it one step further, try grouping pieces of different heights and patterns on a butler's tray, and give each piece a different purpose. A milk-glass creamer, for example, looks adorable when filled with flowers, and a skinny-necked vase could make a cute holder for bangle bracelets, hair ties, or a single sock.
2. Trophy Toppers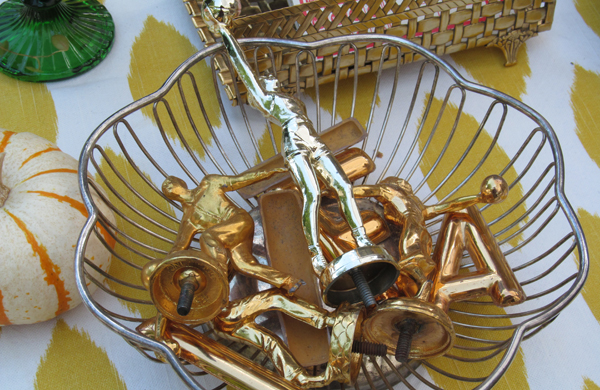 Finding a practical use for these brass toppers creates an element of surprise. This trophy coat rack from DesignSponge manages to feel whimsical and chic at the same time, and there's even a step-by-step tutorial for re-creating your own. Don't get scammed into buying trophy bottoms, though—they make terrible rolling pins.
3. Printed Potato Sacks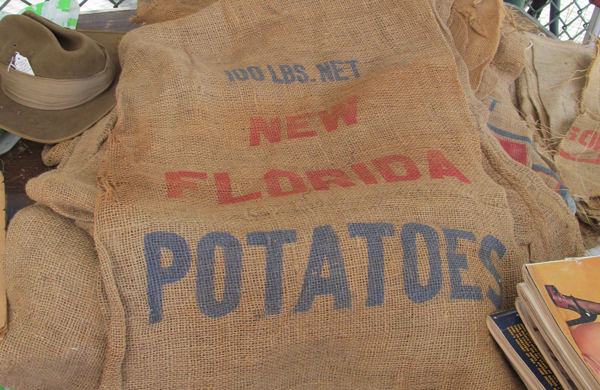 Sure, they'd be great as reusable totes, but the rich, rough feel of these sacks is part of what makes them so interesting. To capitalize on the material, turn them into throw pillows and toss them onto a deck chair, or, for an interesting contrast of textures, a velvet sofa. If that doesn't appeal, you can always go totally outside the box and use them to store yams.
4. Molecule Model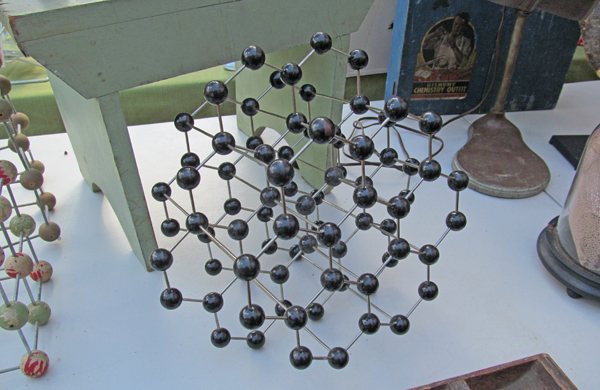 This science classroom cast-off is a rare find and would look pretty cool just sitting on a shelf. But with parts that can be taken apart and put back together into nearly any configuration, it'd be hard to resist the urge to play around a little. My favorite idea: use it to make 2-D models of constellations, then mount them to the wall of a kids' room. If you want, switch them around later to encourage variety and rumors that your home is haunted!
Photos: © Shannon Grilli, Groupon