Dining With Our Ancestors
BY: Fiona Coxe |
Aug 19, 2013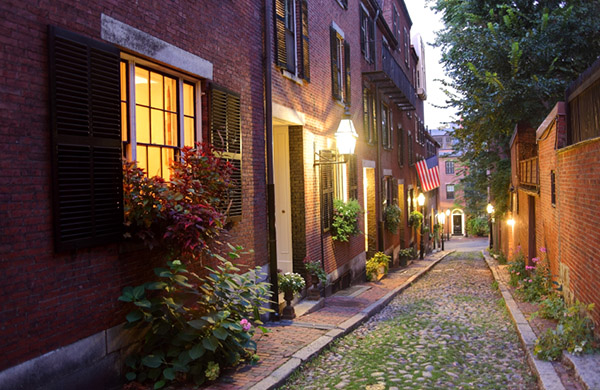 Whenever I walk through the streets of Boston I always feel as though at any given moment a horse drawn buggy might cross my path, or a colonial woman carrying baskets stuffed with goods from the market my wander into my path.  There is something about Boston that has somehow maintained the incredible history when it was founded and the centuries that have passed since despite its current modern state.  Of course, it helps that we've maintained much of our architecture, and even some of our founding businesses right here in the city.  Paul Revere's home sits as it always has in the North End.  The original State House, now surrounded by the skyscrapers of the financial district, still sits where it always has, in the center of it all, with an eye to the harbor.  Better still, we still have restaurants in business that have long beyond withstood the test of time.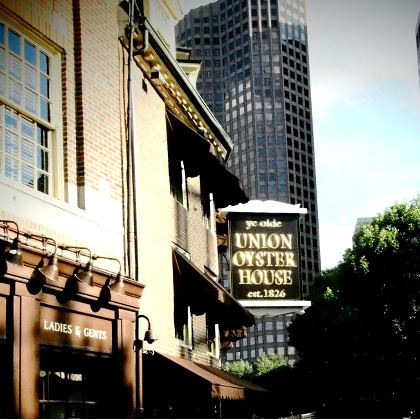 Union Oyster House
, located just across the street from the Holocaust Memorial in the heart of Faneuil Hall first opened its doors in 1826 and is the oldest continuously open restaurant in the United States.  The building itself was built in the 1600's before Boston's landmass was redesigned and the harbor was just outside its door.  It began as a dress goods business, and then reimagined its wares into those lovely shellfish in the 1800's.  Ever since, residents and visitors alike have flocked to its doors to enjoy its plentiful raw bar, and the rest of their uniquely New England menu.  As a true testament to its prowess, it is a favorite haunt of the Kennedy clan (yes THOSE Kennedy's) when they happen in from Kennbunkport, and is the post election dinner spot for Secretary of State, Boston native, John Kerry.  Union Oyster House is a true institution in Boston, with its exterior preserved in true colonial spirit and it's menu offering tastes treasured since that time. A bit more off the beaten path, Amhrein's has occupied it's space on West Broadway St in South Boston since 1890. Opened has a "neighborhood spot"  Amhrein's continues to be a place where neighbors go to enjoy a pint, and generous portions.  Though it's undergone several renovations over the years, both to it's interior as well as modernizing it's menu bringing it's flavors up to the discerning palates of today, Amhrein's is still home to the oldest hand carved bar in America (trust me- it's gorgeous) and Boston's oldest beer tap- a real claim to fame!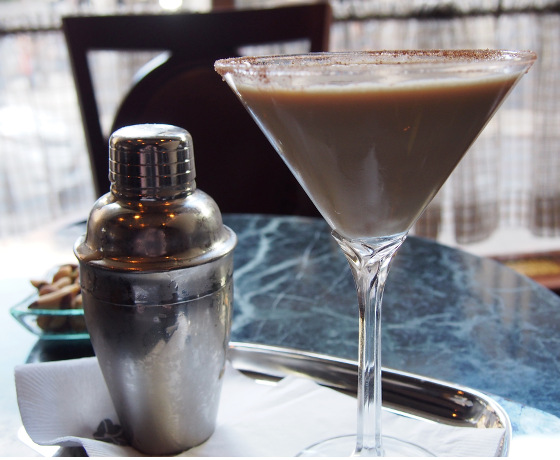 No list of historical Boston restaurants would be complete without mentioning the Parker Omni House.  Originally opened in 1855, and then reconstructed throughout the 1920s, the hotel, and self contained restaurant have been an icon to the Boston dining scene.  The restaurant is tributed with first creating that heavenly concoction and the official state dessert of Massachusetts, the Boston Cream Pie, as well as the Parker House Rolls, a buttery way to start off a meal, and also is known for coining the term "scrod".  The Parker House has definitely made its impression on Boston dining.  However, its not just what they've served over the years, it's who they've served.  It's location close to the old city hall, and the new State House has made it a favorite meeting spot for politicians for centuries, but has also been a favorite spot of such literary masters such as Charles Dickens (who resided within the hotel for two years) as well as such famous names as Longfellow, Emerson and Holmes.  Of course, it was also the site of John F. Kennedy's Congressional candidacy announcement, and his bachelor party.  This place has some amazing history.  Today, go visit and sit in its gorgeous hallowed rooms and enjoy truly elegant service, delicious rolls and a slice of Boston Cream Pie- or their cocktail of the same name. Boston is ripe with historical gems, spots that have seen wars, hard times and great times.  These are magical places within the city, places where modern fun can be had with a nod to our ancestors.  These are definitely spots to sit back, enjoy a pint and watch the world pass you by. Explore even more
Boston restaurants
.
BY: Fiona Coxe
Fiona is a free-lance food writer living in the city of Boston.  Born with an extreme love of food, she put her passion to paper in 2008 with the creation of her own blog, A Boston Food Diary.  It began as a way to keep track of her own kitchen adventures, and record her dining experiences in and around Boston.  Since its inception, A Boston Food Diary, showcasing its extreme love of both food and the city of Boston, has become a well-known resource for both the people of Boston and visitors to the city.  Fiona has also written for various publications around the city, as well as spot pieces for national publications.