Dinner and A Show!
BY: KRISTIN PRICE | 11.5.2013 |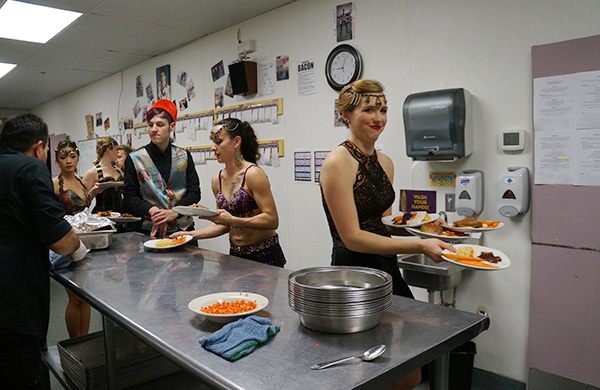 An evening rich in food and frivolity is never far from one's grasp with the combination of dinner and theatre. I recently interviewed the chef of one of the premiere dinner theatre spots in Seattle and was honored when I was invited to visit the kitchen during dinner service and see the staff in action!
Teatro ZinZanni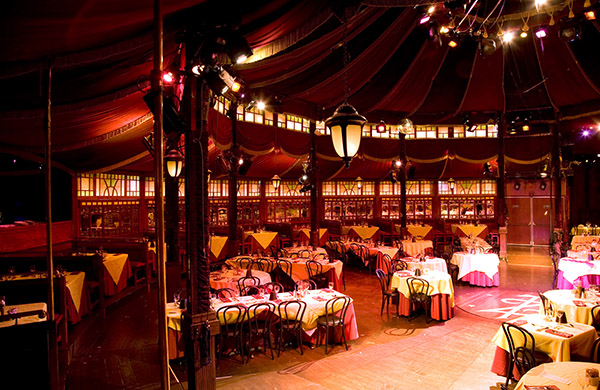 For almost fifteen years Teatro Zinzanni has been bringing dinner theatre and circus together in the antique Belgian Spiegel tent, the Moulin Rouge. One only has to take a step or two onto the creaky, wooden floors of the circular structure drenched in red light, draped in heavy, red velvet fabric and surrounded in stained glass, to be swept up into a decadent evening of imaginary delight.
Starring an international cast, the unique nightly performance combines European cirque, cabaret, spectacle, and live music. The original, locally-produced, production changes every few months and some audience participation and improvisation assures that guests will never have the same experience twice.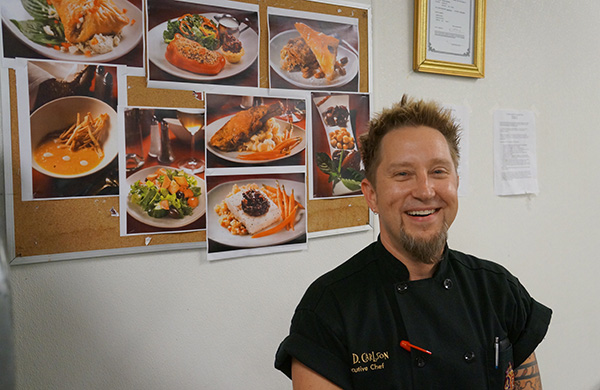 For three hours, performers swirl in, above and around the guests, staying in character as they serve up the five course meal.  The spectacular pageantry that most people rarely get to see though extends out of the dining room, where in the kitchen Executive Chef Erik Carlson is mounting his own production, skillfully orchestrating the preparation, plating and serving of each course.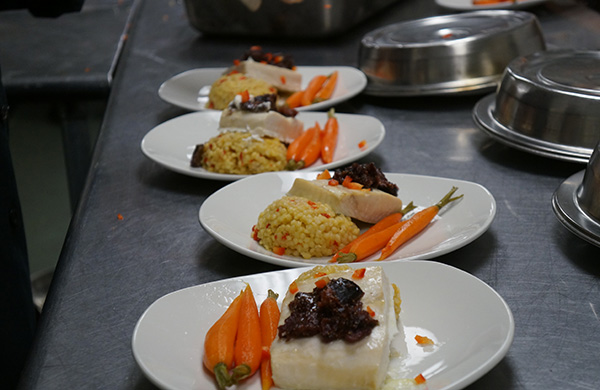 Chef Erik, a Northwest native, was trained in classical French style cuisine at culinary school in Seattle and employs a very simple food philosophy, "Start with great natural ingredients, don't over think or overwhelm them and serve every dish like it was for your closest friend."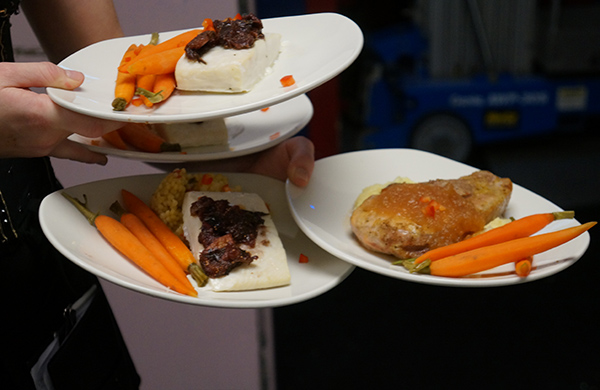 He is a culinary storyteller who cut his chops in local kitchens for many years before finally running away with the circus and landing at the job he feels was made just for him. "I want my guests to feel the story of the food with each bite. Let the food inspire memories or dreams. Food is bigger than us with rich stories and angles; I just design dishes to tell those stories."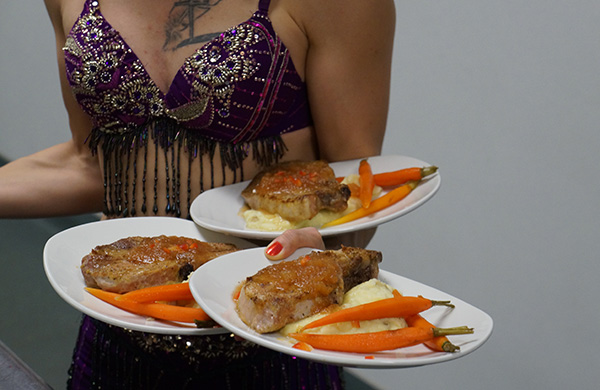 In the hopes of helping his guests to feel that the food played a part in the show, he works tirelessly in pre-production for several months. "I want guests to allow my team to treat their tastes buds to a gastronomical play that is part of the experience unfolding before them."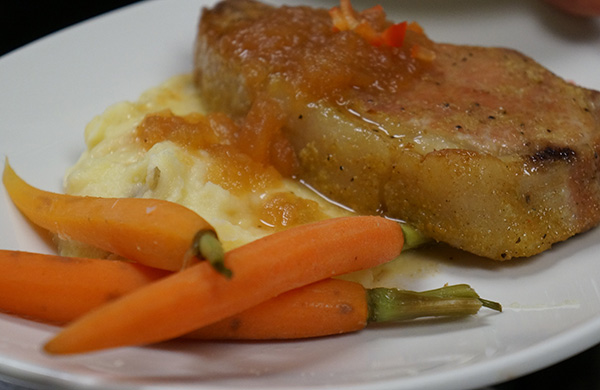 As the cast and crew rehearse, he researches, designs and rehearses his own piece of the guest experience. After spending much time alone in the kitchen, he works with his team to complete the creative collaboration.
"With a good idea of what I want to do I turn to my rock star Sous Chef, Fredy Nunez and our team to figure out the 'how'. They come up with the ways my sometimes very challenging ideas can be produced for 285 people every night and sent to their table hot and perfect in less than 15 minutes. From here we just make sure and deliver our character every night in full splendor."
BY: Kristin Price
KristinPotPie
As a food lover and writer, Kristin, a Seattle native with many years of experience producing special events, understands just how much of a role food plays in our enjoyment of life's special moments. Since 2010 she has been helping readers of her blog, KristinPotPie - Savoring Delicious Celebrations, discover just how delicious life can be by sharing her recipe for making all of the moments in life celebratory through culinary delights, entertaining ideas and all the must-see and do experiences around her beloved city.