Dinner and a Show at Franks 'n' Dawgs and The Hideout on Saturday 11/2
BY: Cody Braun |
Oct 31, 2013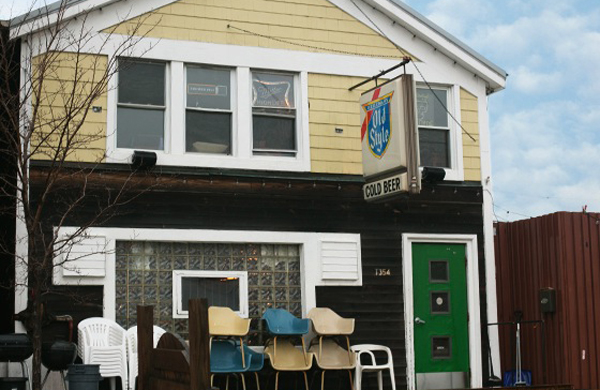 Dinner:
I hesitate to compare
Franks 'n' Dawgs
(1863 N. Clybourn Ave.) to that other little encased-meat restaurant in town. I do not want cultish foodies hopped up on gator sausages waiting outside my home. The counter service is nearly as friendly, though. And the sausages are as adventurous, with a menu that currently includes The Boatman, a pork, shrimp, and green-peppercorn sausage topped with a shirt-ruining heap of shiitakes, pork belly, and tempura shrimp.
Show:
You'll need that fuel to get to
The Hideout
(1354 W. Wabansia Ave.), which is somehow a moderately inconvenient trek from any point in the city. On Saturday night, that walk or quick bus trip will be rewarded with the circus-like lineup of the second night of Jimmy Whispers's Summer in Pain Festival. (
The Reader
accurately described Whispers as a "
a mix of Daniel Johnston and Kirk Franklin
.") The music will get dark and weird. If you can only sweat and dance with costumed basement dwellers for a good cause, you'll still be able to partake; proceeds from ticket sales go to
CeaseFire
.
Photo: © Stephanie Bassos, Groupon
BY: Cody Braun
Guide Staff Writer
Cody is a banjo-carrying gypsy now accustomed to having a permanent home in which to brew beer, store journalism degrees, read Wodehouse, and bake bread.