Dinner-Party Trick: Creative Cocktail Rims
BY: Mae Rice |
Aug 6, 2013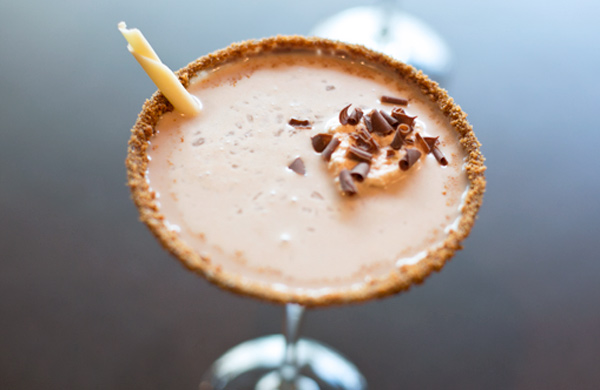 According to Solstice co-owner Eddie Ishoo, the lounge's peanut-butter cup martini tastes like a "gourmet peanut-butter cup. Not a Reese's." But taste is only part of its appeal—the martini is also one of the bar's bestsellers because it's beautiful. A white-chocolate straw juts over the peanut-butter-crumble-encrusted rim, and a dollop of whipped cream floats at the center, sprinkled in chocolate shavings. Elaborate presentation is one thing all the bar's dessert martinis have in common. The crème brûlée martini, for example, comes topped with a doily-like sugar disc, and the Caribbean Passion martini is served with a sugary rim and a fruit skewer. "It's a drink that I would want to be having late night, in Turks and Caicos," Eddie says. "With my feet in the water, sitting in a chair. Ninety degrees."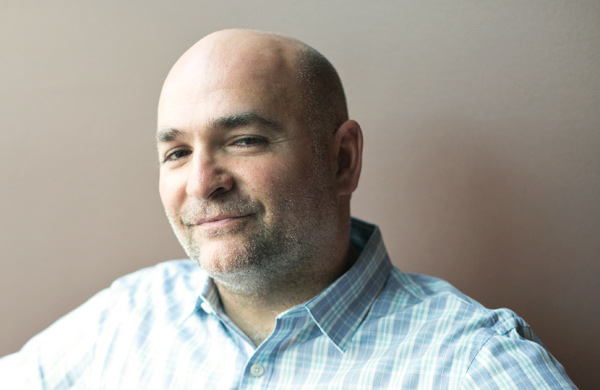 Creating such elaborate cocktails takes major legwork; in fact, many are handcrafted by a pastry chef. But that doesn't mean making your own Solstice-style cocktail at home isn't doable. An easy way to get started is to try rimming your dessert cocktails creatively, adding a fancy flourish to a white russian or a fruity liqueur. Below, Eddie shares some tips.
The Planning Stage
1. Anything is Possible At Solstice, the bartenders encrust their glass rims with red-velvet crumbs, graham-cracker crumbs, candy crumbles—even crushed Red Hots. Anything is possible, except my dream of crushing Red Hots in a blender, which Eddie assures me will 100% not work.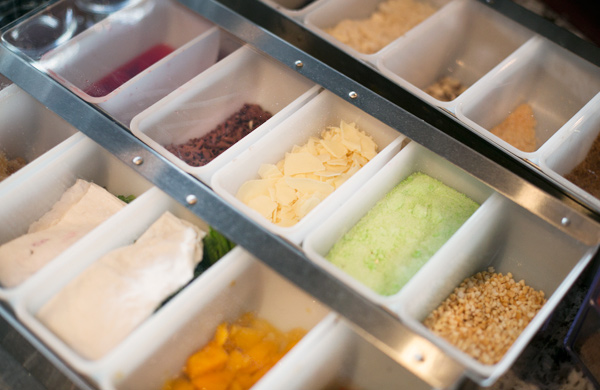 2. Don't Overthink It Picking a rim garnish that goes with a cocktail, Eddie says, is a common-sense process. The rim of the bar's key-lime pie martini, for instance, comes coated in key-lime-pie-flavored sugar. No need to reinvent the wheel.
Procuring the Garnish
3. To Make or To Buy? Some garnishes are manageable to make at home. Eddie recommends using a grater to produce sufficiently fine red-velvet crumbles, for instance. Dinner-party hosts can also crush up graham crackers at home
using a cocktail muddler
, or flavor sugar by mixing it with cinnamon or cocoa. Other rim garnishes are tougher to pull off yourself. Eddie notes that flavoring sugar with liquid leaves little room for error, since the sugar can easily liquefy. Flavored sugar is easy to buy, though, especially at online boutiques such as
Essential Cane
and the
Spice & Tea Exchange
. You can buy more glamorous Solstice-style garnishes too, but they're sold primarily with restaurants in mind. Eddie recommends Albert Uster's
passionfruit powder
, but it's only practical for a very large party, or a
very
large martini glass. It comes in a 1.5-pound container, and costs more than $90. 4. Choosing a Sauce To adhere the garnish's powder or crumble to a glass's rim, you need a sauce. Eddie recommends simple syrup, which is easy to make at home—here's a
recipe
, courtesy of the
New York Times
. Eddie also notes that you could use store-bought chocolate sauce (although Solstice only uses melted gourmet chocolate).
Rimming the Glass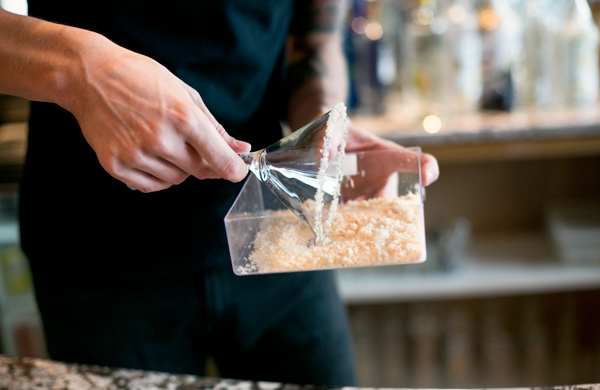 5. The Twirl Method Hold the glass by the stem, and dip its rim in a bowl of the sauce. Holding the stem steady, twirl it until the entire rim is coated—first in the syrup, then in the powder. This technique gives you a "nice, even edge," Eddie says.
6. The Rimmer Method An option that requires less coordination is the cocktail rimmer, a shallow, round dish with a flat bottom. Eddie says the Solstice has some of these, although they rarely use them. You simply place the martini glass rim-down in the dish to coat it in the syrup and the powder. For an example, check out
this Williams-Sonoma one
.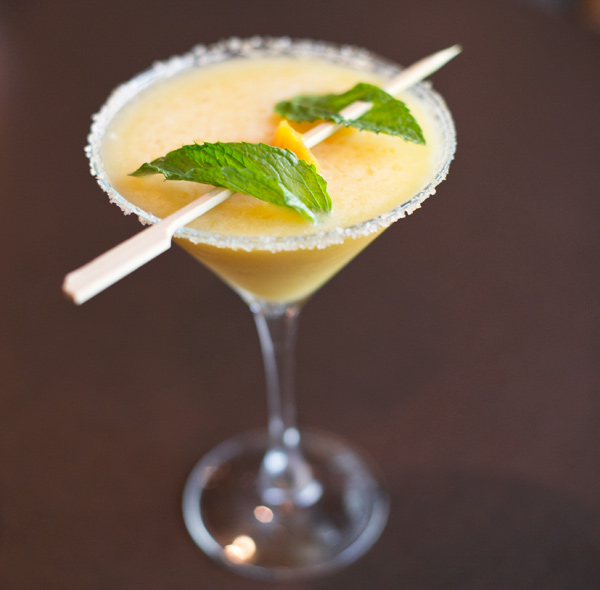 Photo: © Stephanie Bassos, Groupon