Discover the Austin Zoo and Animal Sanctuary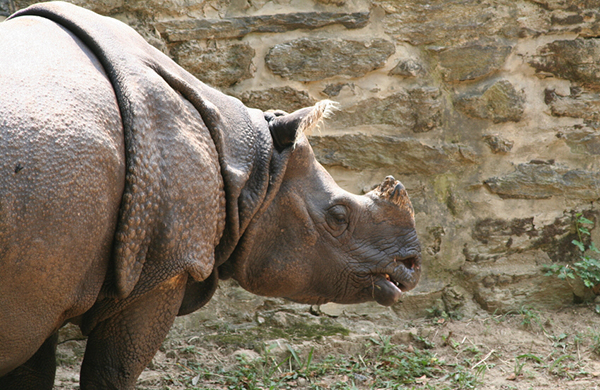 Many locals may not realize it, but Austin actually has a zoo. Tucked into a semi-remote area west of the city, the Austin Zoo and Animal Sanctuary is not the large, glitzy sort of animal retreat you may find in other major markets, but what Austin's own version may lack in showiness it more than makes up for with charm and heart.
Because the zoo's size and scope isn't overwhelming, it makes for a perfect spot for young children. In fact, education is a major focus of this non-profit Hill Country organization, which provides a safe and healthy home to more than 350 unwanted and rescued animals, from tigers,  lions, and leopards to monkeys, black bears, llamas and exotic birds.
Originally, the zoo was a part-time business for an Austin couple who turned their cadre of petting zoo animals into an adolescent birthday party spot, then known as Good Day Ranch. But eventually, the pair embraced their current-day mission: to care for exotic and domestic animals when their owners can no longer do so properly. It's an ethos that seems to be working: with little advertising whatsoever, the zoo still attracts more than 175,000 people annually.
School groups often make field trips to the zoo to participate in educational programs and hands-on opportunities that allow the children the opportunity to see these exotic creatures up close. But if you plan on making the trek out to the zoo with your own little ones in tow, be sure to bring a picnic lunch to enjoy at one of the outdoor tables, or purchase snacks at the concession stand. Youngsters should also plan on taking a ride on the Rawhide Rocket, a kid-sized train that allows visitors to see the entire property from the safety of their seat, either before wandering the paths or when little legs have become too tired to walk any longer. Proud parents will love the photo opportunities inside the petting corral, open weekdays from 10 a.m. to noon; especially if the kids are brave enough to feed the animals themselves.
The Austin Zoo and Sanctuary is open daily from 9:30 a.m. to 6:00 p.m., February through October, with winter hours shorting to 5:30 p.m. Adult admission is just under $10, and children aged 2 – 12 are $6 each.
BY: Gayot
Gayot
GAYOT.com serves as a leading worldwide authority on the good life. Millions of readers turn to Gayot's savvy, professional reviews on dining, travel and lifestyle. From "Best of" lists and travel guides, to a searchable restaurant and hotel database, Gayot provides dependable coverage while keeping up with the latest trends and news.