Do I Need a Dermatologist?
BY: Ashley Hamer |
Apr 23, 2014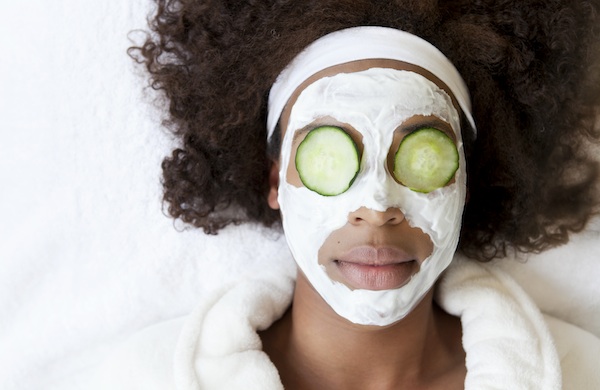 If you're human, chances are you've got an issue with your skin. It might be dryness, regular breakouts, inevitable smile lines, or a combination of all of the above. And unless you're a skincare professional, it can be hard to know exactly what kind of help you need. I talked with Kayla Mannausa, a licensed medical aesthetician at Pinski Dermatology, about how to know when it's time to call a dermatologist. Here are four good reasons:
1. You're not sure what's troubling your skin.
The benefits of a dermatologist come down to two things: the depth of their education and the strength of their treatments. Your skin is affected by dozens of factors, and a professional with a medical degree can suss those out one by one: Do you have skin allergies? Are you on oral medications? Are your issues due to hormonal imbalances? "With cosmetic dermatology and medical dermatology, we're able to treat you from a few different standpoints," Kayla says. "We can get down to the root causes of the condition and customize a treatment plan for you."
2. Spa treatments just aren't cutting it.
With the expansive treatment menus many spas have today, nonmedical treatments can work wonders for lots of people. But if you've invested in spa visits and you're not seeing the results you want, you might want to consider calling the doc. They have access to stronger products—for instance, spas can use up to 30–35% peels depending on the state, whereas doctors can go up to 90%.
"It's the same for laser treatments," Kayla says. "At a medical spa, you're likely to find a small menu of mild laser therapies, but deeper, more corrective treatments must be performed under the supervision of a dermatologist."
3. Your skin needs more delicate care.
Certain issues and skin types are better off with a doctor. "Especially acne," Kayla says. "Chronic acne, hormonal acne, [and] deep cystic acne [are] all something that should be seen by a medical professional." Those with darker complexions might also want to look for someone with a medical background, especially if they're seeking a chemical peel—the wrong strength can leave scarring and cause pigment problems.
4. You've never had a professional skincare treatment.
Even if there's something you're dying to try, Kayla recommends consulting a dermatologist first. "I think it's good to see a doctor first to ensure that you're going to be treated correctly for your condition and that you're benefitting yourself instead of possibly doing something that's not right for your skin," she says. "It's a good idea to get a doctor's perspective in the beginning, and then go forth with the regimen that he puts together for you—even if it's seeing him and then alternating with a facial."
And sometimes, she finds that spa facials are the best bet. "Day spas are more about pampering and relaxation, and the treatments do provide some nice exfoliation and hydration benefits." To that end, she thinks they're helpful for those with minor complexion problems, such as dryness or occasional breakouts. At times, spa sessions are also less expensive than doctor visits, making them a great option for those low on funds.
Photo: Rachel McCann, Groupon
BY: Ashley Hamer
Guide Staff Writer
Ashley Hamer is a musician, marathon runner, and science lover. She writes about science for Mad Art Lab.