GROUPON GUIDE TO WASHINGTON-DC
Dress Your Pet in Corduroy and Denim (and Chiffon)
BY: Amelia Buzzell |
Jul 25, 2014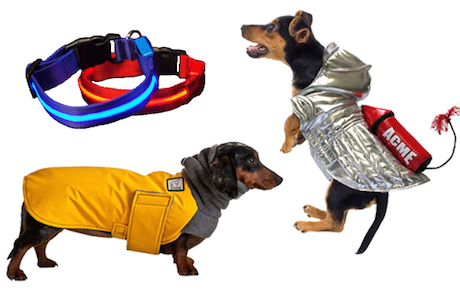 Clothing was once solely worn by dogs who play poker, but these days, pet fashion is a billion dollar industry. And Halloween costumes aren't the only things being designed with a tail-flap; pet clothing designers are now making everything from practical winter wear to fancy ball gowns, making it a cinch for cats and dogs to find the perfect outfit for any occasion.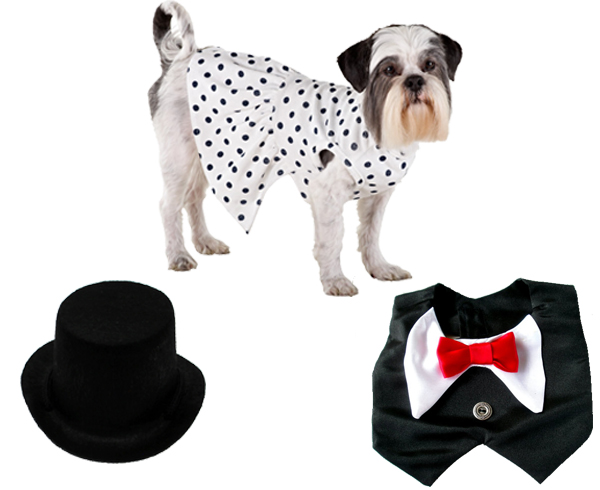 For Pets Who Have Been Invited to a Summer Wedding
Martha Stewart Pets polka-dot dress; PetSmart ($13.99 on sale) | Dog top hat; Baxter Boo ($15 on sale) | Tuxedo for cats or dogs; Petscache on Etsy ($12+)
Whether the nuptials are on a beach or in the dog-friendly ballroom at the Ritz, duds like these will ensure your pet looks sharp, but doesn't overshadow the bride.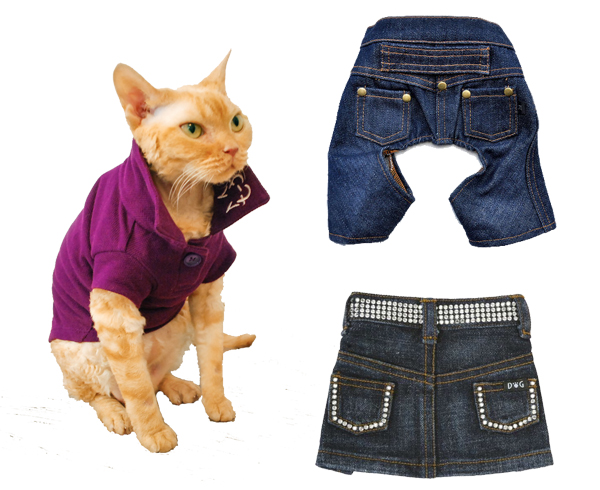 For Pets Who Are Just Starting High School
Jane denim skirt with rhinestones; The Posh Puppy Boutique ($65) | Dog jeans; My Puppies Shop on Etsy ($8.38) | Wesley polo; Cat-toure ($29)
Denim, be it plain or bedazzled, is easy to pair with a varsity jacket or a simple polo shirt.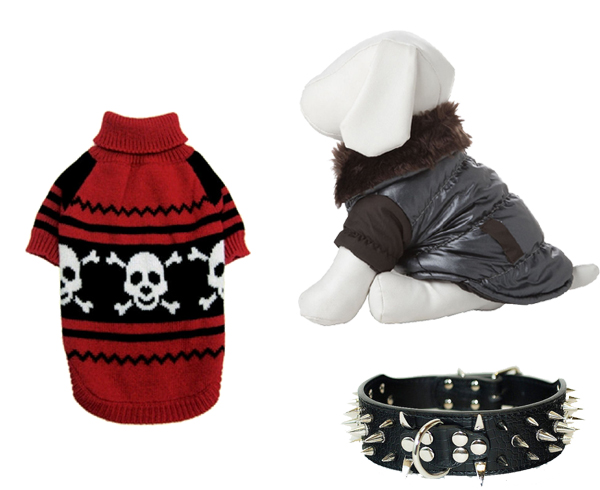 For Adolescent Pets Who Are Going Through Their Rebellious Phase
Happy skull cat sweater; Nip and Bones ($30) | Ultra fur-collar metallic jacket; Nip and Bones ($29) | Black crocodile-embossed leather studded collar; For My Furbies on Etsy ($24.99)
Depending on the breed, your dog or cat may literally never grow out of clothes like these. But rest easy, pet-parents: this phase will pass. Probably.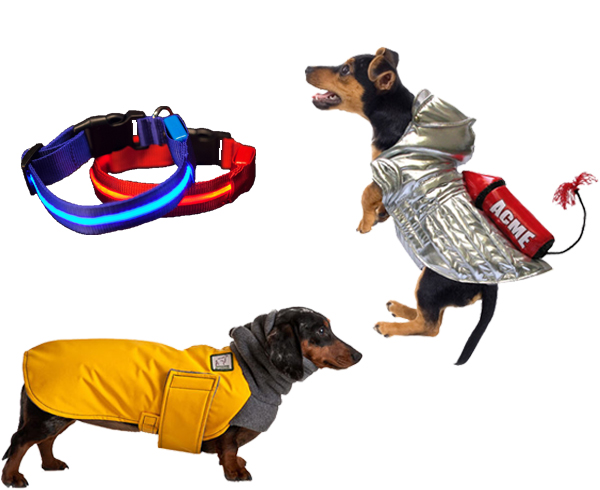 For Pets Who Like to be Prepared
Series 5000 Ultra-Bright LED collar; Goods ($11.99+) | Rocket space dog costume; Poochie Heaven ($52.35) | Miniature dachshund winter dog coat; Voyagers K9 Apparel on Etsy ($57)
Darkness, nuclear winter, space travel—all practical concerns for the pet of the future. Luckily, space-age pet wear has come a long way since aluminum-foil collars were a thing.
Find even more four-legged fashions on Goods!