Drink of the Month: Redrum Mojito Slushy at Artusi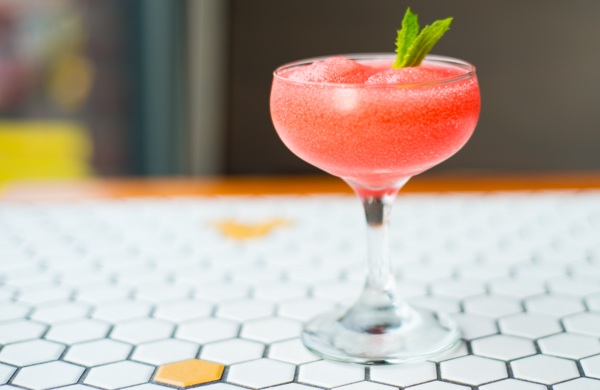 Our Take:
Who says summer drinks have to be sickly sweet? Certainly not the bartenders at
Artusi
—their slushy, crimson-hued take on a mojito stays sophisticated and balanced, thanks to a heavy dose of Campari. The bitter Italian aperitivo—a creative edition to the classic rum, lime, and mint cocktail—almost overwhelms the other flavors…
almost
. But that's where the icy character of the drink goes from gimicky to genius, helping numb the tongue to the Campari's intensity. You can thank the rich Smith & Cross rum too; it warms the rest of the flavors, tearing some of the emphasis away from the bitter roots. The result: fruity and spicy, with the perfect amount of bite.
Try it with:
Artusi's roasted beets antipasti dish, which features raspberries, yogurt, and hazelnuts.
Our Make-at-Home Version:
Slushy machines are great, but a blender works just fine for an at-home version of this drink. To make,
mix two parts rum
(preferably Smith & Cross) to
one part Campari or Aperol
. Add a
handful of mint
, a
squeeze of lime
, and blend with
ice
. Taste right after blending and then tailor with more mint, lime, or spirit to your personal preference. Pour into a chilled glass and make a beeline to the nearest hammock.