Drink of the Week: The Michelada at Big Star
BY: MARÍA LALONDE | 4.8.2013 |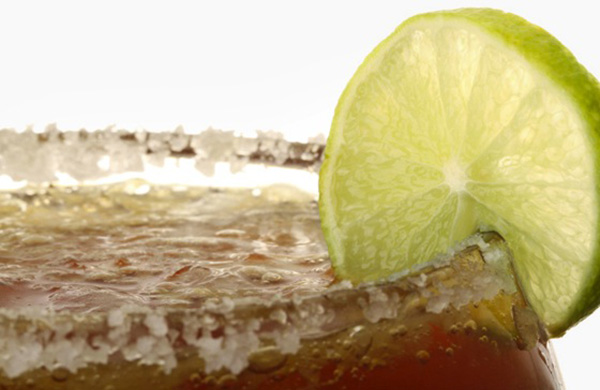 To do Big Star right, arrive when it opens, bring a big group, stake out a coveted wooden booth, and camp out for the rest of the day. It's a great idea, in theory, but it's well past noon when my sister, my friend, and I pass through the enclosed front patio, stomping snow from our boots. A grinning hostess tells us that the wait for a table is about 40 minutes, so we head toward the crowded bar.
The honky-tonk music is barely audible over the rumble of chattering carousers, chowing down on artisanal tacos and splitting tall pitchers of margaritas. Big Star's margaritas are potent and its whiskey collection is one of the best in town, but we are here for one drink—the michelada.
Drinks in hand, we awkwardly gather at the very back around an open sliver of bar top, clutching our coats apologetically as the staff bustles by. But with one sip of michelada, the refreshing tartness of lime and spicy bite of hot sauce are enough to validate the standing-room-only accommodations. The bartenders at Big Star whip up a mean version of this time-honored Mexican hangover antidote—a Tecate-based cocktail with housemade salsa, lime, and a salted rim. Traditional recipes often call for Worcestershire sauce, soy sauce, and chili powder in the salsa mix. If Big Star sold its michelada by the bottle, I'd eat it with a spoon.
We drain our drinks, order another round, and start watching the crowd. Snakeskin boot–wearing, well-groomed specimens, the lot of them. My friend suggests the lighting in the airy space makes everyone look better. My sister points out that anyone who can afford to fritter away the afternoon day-drinking probably has the means to invest in grooming and style. I think it might also have something to do with the multiple micheladas and whiskey shot or two that we invariably polish off.
BY: María Lalonde
Guide Staff Writer
María is a writer and a burgeoning ukulelist.