Dylan Bruce Dreams Up Some New Clones He'd Like to See on "Orphan Black"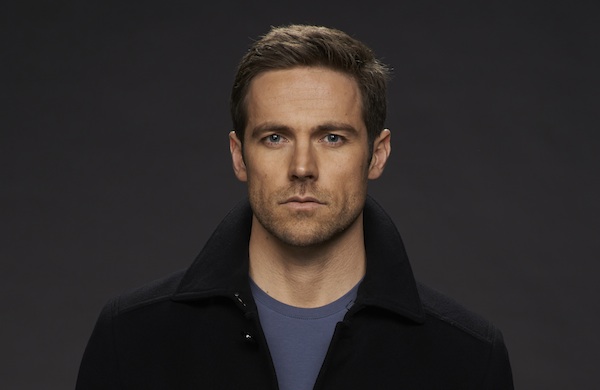 If you haven't started watching
Orphan Black
—BBC America's clone-centric sci-fi series—stop reading here (spoilers) and go catch up on the show. If you're already up-to-date with the show, you know that this past Saturday's episode saw the return of mysterious ex-mercenary Paul Dierden (portrayed by Dylan Bruce). To welcome Paul back, we spoke with Bruce about his identical paramours, the clones we'll never meet (but who should really exist), and why he's jealous of Bradley Cooper's wig.
GROUPON: What is it like to work with Titiana Maslany's newest character, the clone Rachel, after interacting with her character Sarah Manning for so long?
DYLAN BRUCE: [I]t's interesting to watch her jump between all the clones, and that switch from Sarah to Rachel is quite a drastic one. In episode five of the second season, it's almost like [Rachel] starts opening up to him a little bit after [a] traumatic event that she experiences. It's the easiest thing to do, to act off of her. It's a lot of fun.
G: Is there a clone out there you'd especially like to meet, or that it would be fun to see?
DB: [I]t would be interesting, à la
The Hangover
, if [the character] Felix goes out for a bachelor party with a bunch of his boys, and they wake up the next day, and instead of having a live tiger in the bathroom, they have one of the clones in the bathroom. Or, let's say an
Orphan Black/Star Wars
crossover. The climactic scene where Luke comes face to face with Darth Vader, [who] takes his helmet off, and…"Luke, I am your clone."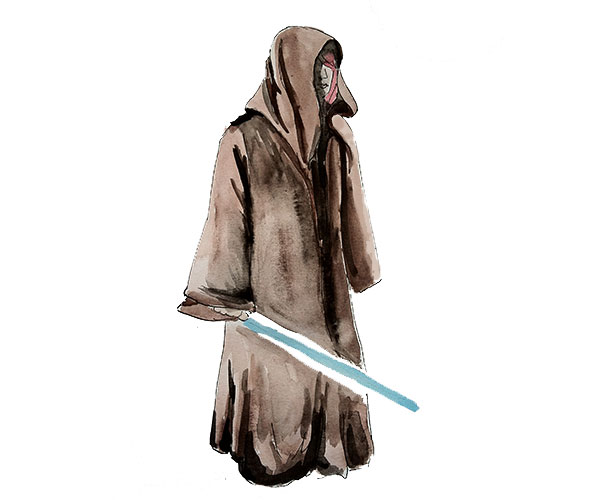 G: Sarah's pretty much always on the run. Do you think she'll ever walk into a Gap, and find that girl behind the counter has her face?
DB: [laughs] We already have our Gap version of Sarah! Alison [Hendrix] looks like she just stepped out of a Gap catalog, doesn't she? I don't think Sarah would ever step into a Gap. Even if hell had frozen over, she wouldn't step into a Gap.
G: Then maybe some other version of her lands a high-profile modeling contract. She's on the lam, and there's her face on the cover of Vogue.
DB: I swear to God, that has happened to me. My friend [asked] "Are you on the cover of this magazine?" And he took a picture of it, sent it to me, and I honestly believed that my face was Photoshopped onto [it]. He had the same mole [and the] nose was the same shape, and [my agent said] "No, we've heard of this guy before." And then I looked at other pictures of him, and he didn't look anything like me. It was the weirdest thing ever. So I guess that really can happen!
G: Any other clones you wish we could meet?
DB: Shakira might make a guest appearance on our show as a Helena clone. [laughs] Don't hold your breath for it, but it could happen!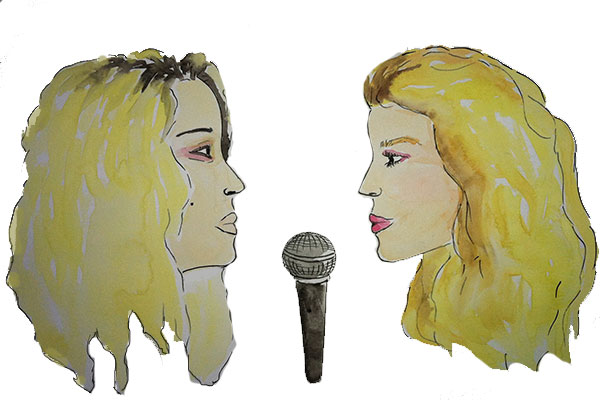 G: There's that creepy scene from the first season where Helena is dancing to techno music in a club while holding a severed tail. If it were Shakira, the whole thing could be set to "Hips Don't Lie."
DB: That would be amazing, right? [Shakira would] probably have a microphone in her hands. I don't even know if that much hair would fit in the frame on camera.
G: Somehow, Helena's found the time to get a perm and a dye job.
DB: Well, she's very resourceful. She could be a master of the ol' hair-dyeing. She does seriously have some good curls going on. I'm very jealous. [Y]ou know, I actually pitched that for season two. After seeing
American Hustle
, I was like, "Bradley Cooper's hair looks really great. You think maybe we could incorporate this for Paul?" They weren't having it. Orphan Black
airs on BBC America, Saturdays at 9/8 Central. Learn more about the show, as well as Dylan and the rest of the cast, on Twitter, then join in the conversation by using hashtag #OrphanBlack.
Photo courtesy of BBC America. Illustrations by Jen Jackson.