GROUPON GUIDE TO WASHINGTON-DC
Eat a Duck, Says This James Beard Award–Winning Hunter
BY: Nathalie Lagerfeld |
Nov 14, 2013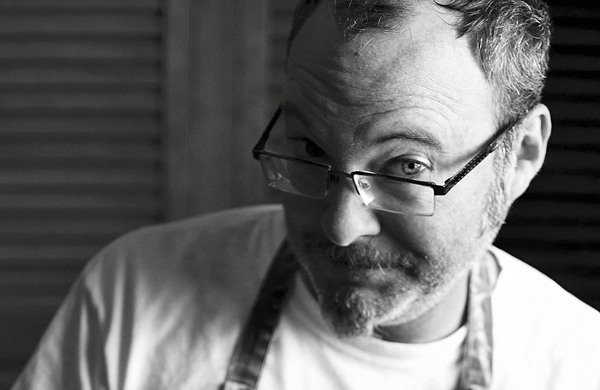 In college and grad school, Hank Shaw (@hank_shaw) honed his culinary skills as a line chef at restaurants. But it wasn't until he learned to hunt that his passion for cooking really took hold. We caught up with the James Beard Award–winning blogger (Hunter Angler Gardener Cook) and cookbook author for some insights about duck from his latest book, Duck, Duck, Goose: a love song to his favorite waterfowl.
See my attempt to recreate Hank's recipe for pan-seared duck breasts.
How he got into hunting:
I was an investigative reporter at the St. Paul Pioneer Press, and my friend Chris Niskanen was the outdoor writer there. We were talking about fishing. I've been a very good fisherman since I was a little kid. I know how to read water and look at the surface of water and have some sense of what's going to be underneath. I have a deeper understanding of fishing than the casual angler.
He was talking about how hunting does that on land. And I was fascinated by that. The ability to read the land the way that I can read water—it was a skill I wanted to acquire. So I started going out with him and basically, I was hooked.
On duck diversity:
One of the fascinating things about ducks and one of the reasons why I love cooking them so much is because of the diversity. They're almost like fish in their variability. Even when you just do domesticated birds.
For example, a supermarket pekin duck, when you cook it, is going to look a little like a chicken thigh. It's very pale, it's kind of gray, it's watery. You know, it's okay, but it's not great. But if you get a muscovy, they're [still] a domesticated bird. [But] it's going to be a little leaner, it's denser. It's going to be like a duck should be.
Then when you get into wild birds, that's a whole 'nother ball of wax. There's 20 different species or more of wild birds that we can hunt. Each one has its own size, its own diet. And even within the species. Say a mallard—that's the bird you've heard of, the green-headed duck. Depending on what that mallard eats, it will taste radically different.
On duck diets:
People forget that ducks are omnivores, like pigs. The difference between a factory-raised pig and a heritage pig is profound. The same thing is true with a mallard. So a mallard eating shrimp and clams on the ocean is going to taste profoundly different from a mallard that's been eating rice or acorns.
On how to locate wild ducks:
For what I do in California, we're hunting marshes or we're hunting flooded rice fields. You're looking for water in general that's not too deep. I like to be able to wade through them, so no more than chest deep, and preferably shallower than that.
I can look at a pond and give you some idea of whether birds are going to be on it just by looking at it. Because what grows along the sides of the pond matters. It's an indicator of what food is on that pond and what the bottom of that pond is like. So you can read that body of water to give you some idea of whether birds might be on it.
On the mysteries of duck communication:
Ducks are strange birds. They seem to have this conference call an hour before dawn to decide where every duck in the region wants to fly that day. Because they do, right? So I have no idea how they figure it out.
But for whatever reason, ducks will all decide, oh, I want to be on that side of the lake today. So, [when you're hunting,] you often start off on the other side of the lake, but you need to move.
How duck is like steak:
Ducks are biologically birds, but you don't cook ducks like birds. You cook ducks like beef. Breasts of ducks and geese are virtually identical to steaks, except they're steaks wearing a hat made of bacon. You know, that skin and that fat, that's sort of the prize. When you crisp [them] and you then cook the duck breasts just like you like your steak, it's a natural thing. Because the legs and the wings, it's long, slow cooking, just like brisket.
That knowledge will set you free.
Photo credit: © Holly A. Heyser