Eat the Easter Bunny
BY: Nathalie Lagerfeld |
Apr 18, 2014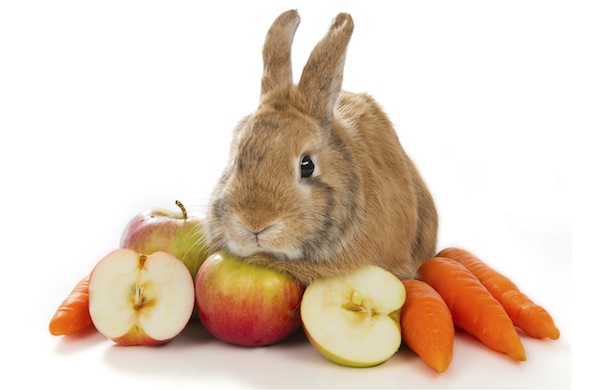 Rabbits are having a moment. Last year,
Modern Farmer
praised them as a low-impact, sustainable source of protein, able to reproduce quickly and survive on low-energy alfalfa. (The article was titled "
Are Rabbits the New Super Meat?
", which raises the question: what was the last super meat?) In 2014, restaurants across the US have been hopping on the bunny bandwagon. Despite its burgeoning popularity, however, rabbit is likely to remain indie for the time being. Nervous and prone to sickness, they're nearly impossible to raise at scale, much less on a factory farm. For now, most of the supply comes from small family operations or city folks raising their own boiler-ready Thumpers in their backyards. (Although it should be noted that in many cities, including Groupon's home base of Chicago, it's illegal to kill rabbits for food—even if you use a fancy, humane
home slaughtering device
.) They're also not easy to cook. The problem, according to Tom Moylan of Brooklyn butcher shop
The Meat Hook
, is the same thing that makes rabbit so healthy to begin with: a lack of fat. "It's kind of like... the entire animal is made of different forms of skinless, boneless chicken breast," he said. But don't let that stop you. With some careful cooking and maybe a light smearing of pork fat, rabbit can be made into a delectable dish. Here are a few of our favorite rabbit recipes from around the web:
Buttermilk-fried rabbit
from Hank Shaw's Hunter Angler Gardener Cook
Rabbit confit
from Michael Psilakis's
How to Roast a Lamb
, via Leite's Culinaria
Rabbit ragu
from Epicurious
Rabbit rillettes
from River Cottage's Hugh Fearnley-Whittingstall, via the
Guardian
BY: Nathalie Lagerfeld
Guide Staff Writer
Nathalie is a writer and editor on the Guide's food team. Originally from Virginia, she now lives in Chicago, where she regularly indulges her love of tortas, bibimbap, and Cheez-Its. Follow her on Twitter @maviswillsaveus.