Enjoying Nature in Atlanta for the Non-Outdoorsy Type
BY: Catherine Lee |
Jan 8, 2014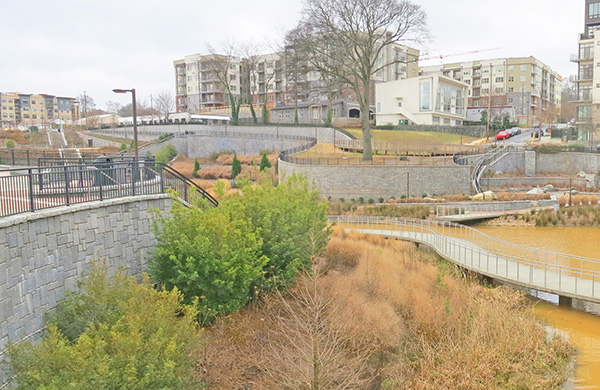 Atlanta experiences all four seasons, but its mild climate makes it ideal for enjoying the outdoors almost all year. If outdoorsy activities aren't your thing, don't worry. There's plenty of ways to enjoy nature in the city that don't involve hiking - or camping. The city has a number of parks and green spaces that are never more than a few minutes walk from civilization (e.g. air conditioning, indoor plumbing, food, drink).
Piedmont Park:
Located in midtown, Piedmont Park is Atlanta's Central Park. It has some of the most beautiful views of the city's skyline and it stays consistently busy in the spring, summer, and early fall months. During the busy months, there's usually a concert or festival going on, but you can almost always find a quiet corner to have a picnic or take an afternoon nap. Piedmont Park is also home to one of the best dog parks in the city. It's located in the newer, northwestern section and very well maintained with a separate area for smaller dogs.
Atlanta Botanical Garden:
The Atlanta Botanical Garden is probably the best "nature" outing in Atlanta for non-outdoorsy types. It was recently expanded and modernized with the addition of a large visitors center. The garden hosts a number of exhibits and special events throughout the year. There's plenty to see and do, and you're never far from the
MetroFresh café
located in the visitor's center.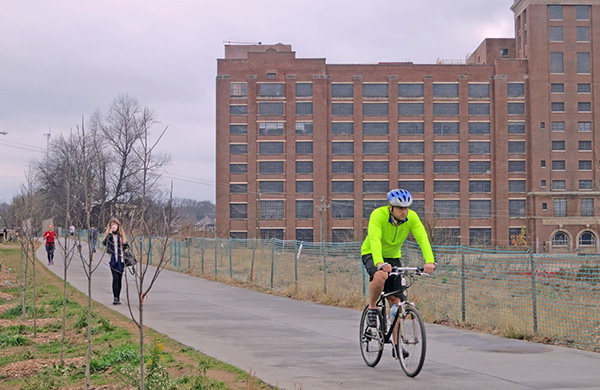 The Beltline:
This multi-use, 22-mile trail system is just beginning to take shape, but it's already become a great addition to Atlanta's green space. Twenty-two miles can seem overwhelming, so if you're new to The Beltline, join one of the walking, biking, or bus tours that are offered throughout the year. The Eastside trail between Inman Park and Piedmont Park is currently the most finished portion of The Beltline and well worth a visit. Because The Beltline follows an old rail line, most of the trails - even the unpaved ones - are flat and very walkable.
Fourth Ward Park:
Technically part of The Beltline, Fourth Ward Park just opened in 2011 south of Ponce City Market and is already incredibly popular. While it doesn't have the rolling, green hills that Piedmont Park has, it does have great water features. Take a stroll along the walkways that are just a few feet above the lake and get a close-up view of the fountains. There's also a playground for kids and plenty of open lawn space for picnicking.
Grant Park:
Grant Park is located in the Grant Park neighborhood, which is just south of downtown Atlanta. It's most well known for being home to the Atlanta Zoo and the Cyclorama (both worth a visit), but it's also perfect for going on a picnic or taking a leisurely stroll. Part of what makes this park so charming is the surrounding neighborhood filled with historic homes and small cafes. While it is a popular park, it never feels as crowded as Piedmont Park during the summer months. Make sure to visit the Grant Park farmers market located on the eastside on Sundays between April and December – it's one of the best in the city.
BY: Catherine Lee
Cath moved to Atlanta for college over a decade ago, and hasn't wanted to live anywhere else since. She loves Atlanta's neighborhoods, Decatur in particular, and uncovering the city's hidden gems. In 2007, Cath and her twin sister started their fashion and lifestyle blog, Creative Loafing's 2012 "Best Fashion Blog," AsianCajuns, having realized there weren't any blogs that focused on the potential greatness of life in Atlanta. Although her sister moved to Scotland in 2011, Cath continues to share her personal style in her adventures throughout the city for all of her readers.