Explore the Cosmos with the Experimental Rock of Yellow Ostrich
BY: Will Landon |
Mar 21, 2014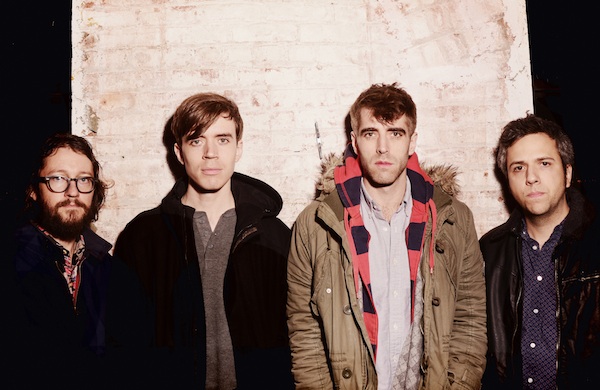 Whether through soul-searching guitar melodies or otherworldly electronic beats, Yellow Ostrich will take your mind somewhere that isn't Schubas.
Alex Schaaf is the heart of indie-rock outfit Yellow Ostrich, but he's found sonic brotherhood in bandmates Michael Tapper and Jon Natchez. As the band's musical compatibility grows, so does the scope of their music. Their last full-length release, 2012's
Strange Land
, relied on a backbone of raw and powerful melodies to explore themes of disillusionment and ennui. The similarly reflective
Ghost
EP grew out of the previous album's more somber, late-night recording sessions. On their most recent work,
Cosmos
, Yellow Ostrich turns that introspection outward. Inspired by Carl Sagan's famed science-education series of the same name, the album blends ambient noise with bold, atmospheric riffs. Schaaf studied astronomy in the band's Brooklyn practice space during the composition process, even using mood lighting to reflect the passing of days and nights. That unique approach rubs off on the songs. While the album's sound reaches out to the immensity of space and time, the lyrics are decidedly more intimate, focusing on the small moments that define what it means to be human.
The band explores how we're all made of starstuff at Schubas Tavern (3159 N. Southport Ave.) on Monday, March 31, at 8 p.m. Pattern is Movement opens. Tickets are $12 and can be purchased here.
Listen to "Terrors," the first track from Yellow Ostrich's latest release,
Cosmos.
BY: Will Landon
Will Landon is a Chicago-based writer who sings punk rock songs with the Blue Ribbon Glee Club and occasionally works for free as an assistant stage director.